If your dad is a car guy, Father's Day gift ideas should align with what he drives, collects or admires. No tie, cuff links or button-down shirts for your father on his special day, but something appropriately drawn from our list of 10 gift ideas for the car enthusiast.
1. Seat him like a king — Dad likes his Recaro bucket seats so much he'd sit in them all day if he could. Now you can purchase Recaro-designed office chairs offering the support and bolstering that have made this brand famous the world over.
2. Never lack a charge again — If your father owns a classic car, he doesn't enjoy such modern conveniences as a USB port. And since we're tethered to our smartphones, the logical way to resolve this problem is giving him an electronic device car charger. Simply connect the charger to the car's 12-volt outlet and he'll have access to up to five USB ports.
3. Throw him some Curves — Does Dad like to read? If he is a fan of Road & Track or Car and Driver, he'll love Curves — a series of book-like magazines exploring some of the best driving roads in the world (we reviewed the Scotland edition here. Featured are such places as Scotland, the Pyrenees, California and Austria in cars such as the Porsche Panamera, which took the magazine staff to unusual stops along the way. Dozens of beautiful photos included.
4. Cover it with love — Your father's classic Ford Mustang is his pride and joy, but if he doesn't keep it in the garage, then exposure to the sun, rain, and bird droppings can mar the paint. Give Dad a fitted car cover, one designed with his specific make/model in mind.
5. Send him to racing school — Look for a racing school where students can drive a Lamborghini, Ferrari, McLaren or other exotic. Dad will receive instruction from a professional, then enjoy lap time behind the wheel of a dream car. Take note of the grin on his face as he completes his training! Check out the Skip Barber Racing School or the Bondurant Racing School for mainstream models, including Corvette and Dodge Challenger SRT.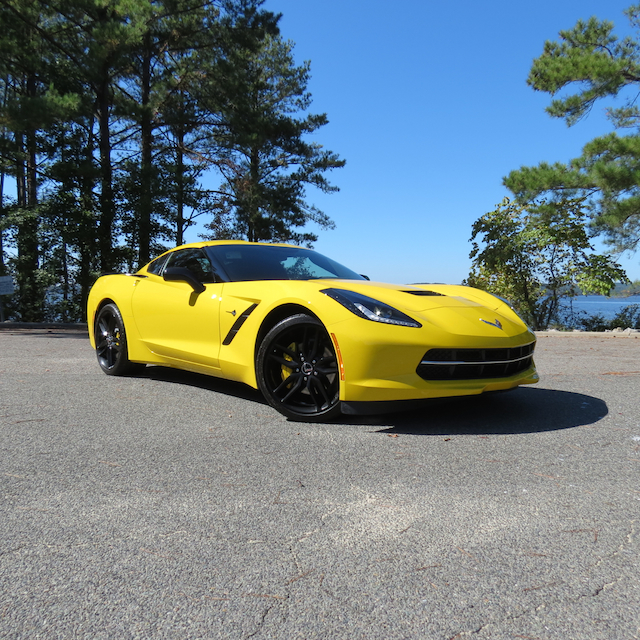 6. Listen with Bluetooth — Provide your father with Bluetooth connectivity by means of an FM wireless transmitter. This simple device connects to a 12-volt outlet and enables hands-free calling and audio streaming for distraction-free driving. What an ideal present for the owner of a pre-modern-technology model.
7. Personalize his space — Dad's garage is his space, but is it labeled as such? That's where a personalized garage sign or plaque can put the imprint on his work area. Include his name and an outline of his favorite ride for an altogether pleasing look. We're partial to this dual-sided personalized garage hanging wall plaque offered by HomeWetBar.com.
8. Dress his feet — You might not think of buying your Dad footwear, but if he owns a stick-shift car, then purchase him a pair of driving shoes. Such shoes are specifically designed for heel-and-toe downshifting — what makes manual gearboxes so special. Piloti has made a name for itself by developing footwear outfitted with spherical heels, supplying extra comfort and protection of the heel bone as you drive.
9. Wipe away cares — Your father is out there on many Saturday mornings washing and cleaning out his car, giving it the sparkle he craves. In between those times, why not supply him with Armor All wipes — cleaning, glass, protectant, and leather? They're the perfect complement to spray cleaners and ideal for those in-between cleaning times.
10. Give Dad a lift — Unless your father actually owns a lift, he may use various jack stands and floor jacks to lift his car. Maybe it is time to invest in a high-quality and durable ramp, one with a 20-ton capacity. We're partial to the Sunex Tools aid truck ramps, what supplies a wide drive surface and perforated holes for traction. Check out the nifty telescopic t-handle extenders for ease of maneuverability.
Happy Father's Day!
Make this Father's Day one Dad will never forget. Of course, it isn't the gift that matters most — the gift of your presence is the best present you can give him. That said, our 10 gift ideas are the icing on the "presence" cake, with each one likely to be gladly received.
---
Disclaimers — Gift ideas are not endorsements, except for the author's review of the Curves book. All photos, with the exception of the 2015 Corvette, are copyright the respective manufacturer.
See Also — Product Review: Cyntur JumperPack Mini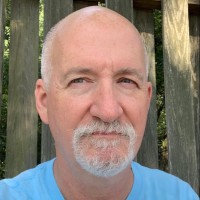 Latest posts by Matthew Keegan
(see all)