Today is the first of two media days for the 2011 Chicago Auto Show with Friday the official start of the public segment. From February 11-20, 2011, Chicagoland residents will be able to take in what organizers say is the largest and longest-running auto show in the nation.
Earlier today, we mentioned the debut of the Dodge R/T performance line, featuring five performance models including the man van or Grand Caravan R/T. Chrysler isn't the only one making some noise in Chicago as evidenced by the following announcements this morning.
2011 Chicago Auto Show
Hyundai Motors announced that its 2012 Genesis sedan will enjoy under the hood refinement with its base 3.8-liter V-6 engine mated with an in-house designed and built 8-speed automatic transmission. That unit will help improve performance currently rated at 290 horsepower and 264 foot-pounds of torque to 333 horsepower and 291 foot-pounds of torque.
Importantly, the V-6 powered Hyundai Genesis sedan should see its around-town gas mileage stay at 18 mpg with highway fuel economy improving from 27 mpg to 29 mpg per Hyundai estimates. The standard 4.6-liter V-8 engine will also be paired with an 8-speed automatic transmission and should see its fuel economy increase slightly to 26 mpg on the highway.
New for 2012 will be a top-of-the-range 5.0-liter V-8 engine, producing 429 horsepower at 6,400 rpm and 376 foot-pounds of torque at 5,000 rpm, the most powerful Hyundai engine ever built. That engine will be found in the Genesis 5.0 R-Spec, designed to compete against similar offerings from Mercedes-Benz, Infiniti, and Lexus.
Chevrolet Camaro
General Motors introduced the 2012 Chevrolet Camaro ZL1, featuring a supercharged 6.2-liter V-8 engine rated at 550 horsepower, the fastest Camaro ever built. The coupe features specially developed and tuned chassis and suspension systems for "track-ready performance." The ZL1 engine will be paired with a Tremec TR-6060 six-speed manual transmission.
"Camaro ZL1 is about high-tech performance and design, and is a type of car no one has ever brought to this segment previously," said Rick Scheidt, vice president of Chevrolet marketing. "It's the most technically advanced Camaro ever, so we've chosen a name from the most elite and exclusive Camaro in history."
The ZL1 name should sound familiar to die-hard Camaro enthusiasts and historians, recognizing it as the name ascribed to an all-aluminum engine racing engine placed in just 69 production 1969 Camaros. The ZL1 is still undergoing testing on racetracks in the United States and Germany with production set to begin in early 2012.
Mazda MX-5 Miata
Mazda North American Operations announced earlier in the week that it had reached an important milestone with the MX-5 Miata as 900,000 units have been built. To mark the occasion, Mazda announced at the Chicago Auto Show the production of the 2011 MX-5 Miata Special Edition, with just 750 units to be built.
This heritage model will be offered in one of two colors — sparkling black mica or dolphin gray mica — and will include 17-inch bright alloy aluminum wheels. Inside, the special edition Miata gets gray door trim and heated leather seats with gray stitching, a black leather-wrapped parking brake and steering wheel with contrasting gray stitching, chrome treatments to the air vents and instrument cluster, and aluminum pedals for models outfitted with a 6-speed manual transmission only.
Available this spring, the 2011 Mazda MX-5 Miata Special Edition starts at $30,925 for the manual transmission and is priced from $31,525 when equipped with the six-speed Sport AT automatic.
---
Resources
---
Mazda North American Operations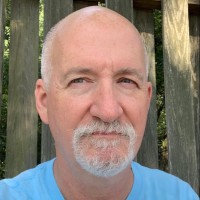 Latest posts by Matthew Keegan
(see all)