Sibling to the Jeep Liberty, the Dodge Nitro was introduced for the model year 2007, a five-passenger unibody sport utility vehicle designed for on- and off-road use. Like the Liberty, the Nitro goes places most modern SUVs cannot go; unlike the Liberty, this Nitro has an edgy, retro look representing Chrysler's best effort to avoid obvious model rebadging.
New Trim Levels
For 2011, Dodge abandoned its two earlier SE and SLT trim levels and now sells the Nitro as "newly repackaged models – Heat, Detonator, and Shock along with the Heat 4.o Lifestyle Package." What this means is that Dodge's approach to selling the Nitro has changed in a bid to attract young buyers and drum up sales. As the saying goes, "you can put lipstick on a pig to make it attractive."
Recent changes for the Dodge Nitro include upgraded seat materials, racing stripes, new wheels and deeper tinted glass. Surface changes mostly as the engines, 3.7-liter and 4.0-liter V-6s remain the same. No, unlike most other Chrysler Group products, the Nitro does not benefit by getting Chrysler's newest V-6, a more modern and fuel-efficient 3.6-liter V-6 being used in a wide variety of applications.
Stiff SUV Competition
Sold in rear- and four-wheel-drive, the Dodge Nitro is comparably slow and offers poor handling when stacked up against top competition including the Toyota RAV4 and Ford Escape, but braking is good, particularly when outfitted with optional 20-inch wheels.
Notable amenities included or available with the Dodge Nitro are standard front-row active head restraints, an air filtration system, power-heated manual folding mirrors, premium cloth seat trim, optional leather seat trim, and a security alarm, and Bluetooth.
If you want to enhance your Nitro's look customization is possible by adding your own accessories and parts including headers, a cold air intake, and performance chips. Exterior enhancements can include body kits, fender vents, spoilers, and much more.
End of the Line?
Both the Dodge Nitro and Jeep Liberty may be near the end of the line, scrapped as the automaker seeks to accommodate Fiat-derived platforms. In any case, by 2014 the Dodge lineup will look quite different as will Jeep, the Nitro's supplier.
---
2011 Dodge Nitro Specifications
Dodge
Nitro
MSRP
$22,245
Standard Engine
3.7-liter SOHC V-6
Transmission
4-speed automatic
Horsepower
210 @5,200 rpm
Torque (pound-feet)
235 @4,000 rpm
Optional Engine
4.0-liter 24-valve V-6
Transmission
5-speed automatic
Horsepower
260 @6,000 rpm
Torque (lb.-ft.)
265 @4,200 rpm
Seating
2+3
Curb Weight (pounds)
3,976/4,210
Wheelbase (inches)
108.8
Length (inches)
178.9
Width (inches)
73.1
Height (inches)
70.5
Passenger Volume (cubic feet)
102.5
Storage (cubic feet)
N/A
Payload
N/A
Towing (pounds)
2,000/5,000
Fuel
Regular
Gas Tank (gallons)
19.5
EPA Gas MPG 3.7-liter
16/22 – 2WD Four-speed automatic transmission
15/21 – 4WD Four-speed automatic transmission
EPA Gas MPG 4.0-liter
16/21
Manufacturing Plant
Toledo North Assembly Plant, Toledo, Ohio
---
Resources
---
---
Source: Chrysler Group, LLC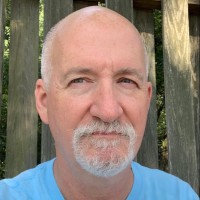 Latest posts by Matthew Keegan
(see all)