Compact CODA Sedan joins the EV fray.
---
If you never heard of CODA Automotive before, you are in good company. This Los Angeles-based automaker has launched its first model, a 5-passenger all-electric compact sedan.
This past week I had the opportunity to drive one of the newest models on the market, a car that sources its body shell and lithium iron phosphate battery system from two Chinese manufacturers and assembles it in Benicia, a community due north of Oakland, Calif.
First, let's take a look at the company before I give you my impressions about the car.
Chinese Collaboration
CODA Automotive was founded by Miles Rubin, a business entrepreneur and Goldman Sachs investment banker, and owner of Miles Electric Vehicles. MEV makes low-speed electric cars and trucks; CODA Automotive is an affiliate company.
In 2007, Rubin decided to build an all-new electric vehicle and the following year newly-minted CODA Automotive formed a joint venture with Tianjin Lishen Battery Co., Ltd. to develop a battery system for the company's electric drivetrain.
By 2009 CODA was utilizing an abandoned aircraft hangar in Santa Monica to launch its business and also inked an agreement with Chang'an Hafei to supply the glider (body).
The company then signed an agreement with Energy CS to build a battery management system, and in 2010 Lishen secured a $294 million line of credit with China's Bank of Tianjin Joint-Stock Co., Ltd.
Production Begins
Fast forward to 2012 and the first production CODA sedans rolled out in March. Over the next six months the company slowly and painstakingly began to form a very limited dealership network and build its first cars.
That process has been a slow one with approximately 78 sedans delivered through August, a number confirmed by the Los Angeles Times, which took note of a recall notice by the National Highway Safety Transportation Administration.
That recall began on August 29, 2012, and will fix side curtain airbags that, "may fail to deploy as intended, increasing the risk of injury." Speaking with CODA CEO and Chairman, Phil Murtaugh, Auto Trends confirmed that the company was exiting its "soft start" and was ramping up production.
Mitsubishi Inspiration
Now on with the new model. The CODA Sedan utilizes a body design that ChangAn Hafei purchased from Mitsubishi, specifically a previous generation Lancer edition. Thus, you get a car that has a more traditional, but older design instead of a vehicle that exudes all the quirkiness of a Nissan LEAF or a Mitsubishi I-MiEV.
Certainly, the CODA Sedan will not win many beauty awards, but its sedate design shouldn't be considered polarizing either.
This car does have some modern touches including LED daytime running lights, LED tail lights and 17-inch aluminum-alloy wheels set within Kumho all-season tires. Further customization of the wheels and head lamps are possible, perhaps with some after market embellishments too.
Contemporary Technologies
Inside, every CODA sedan is outfitted with an Alpine audio-video-navigation system; iPhone, iPod and MP3 player connectivity, hands-free Bluetooth and a "GreenScreen" system that tracks your energy efficiency and consumption.
Seats are covered in an "eco-friendly" fabric or can be upgraded to leather. The dashboard is of textured plastic construction; bright work trim can be found throughout the cabin. Nothing fancy, fairly utilitarian and the Alpine color display is easy to figure out.
Rear seating passengers have a 60/40 split bench seat with a pass-through to the trunk. This seat was perhaps the most surprising to this writer, as some EVs stick the battery or related components behind the seat, making it immovable and taking up valuable trunk space.
Instead, the CODA li-ion phosphate battery system is located between the axles with no intrusion into the passenger compartment or the trunk. Keep this in mind if you're shopping for an EV and interior room is important to you.
Compact Footprint
Get behind the wheel of a CODA and you'll find it as comfortable as any small car — that is, it is neither plush or stiff. Rather, it simply describes the size of the car and seating that is far from spectacular, but still comfortable.
Bolstered seating would be ideal, but you're not taking trips longer than 125 miles with the CODA, which is the outer part of its range band.
The EPA-certified range is 88 miles, but our media drive route was about 100 miles and most of us had several miles of battery power to spare when we returned to Santa Monica.
And that is what our handlers set out to demonstrate — that CODA's range exceeds the Mitsubishi i-MiEV, the Nissan LEAF and the Ford Focus BEV, important considerations especially for long-range commuters.
Hitting the Road
Get in the CODA, strap your seat belt and activate the ignition and you're about ready to go. Oh, yes, the transmission dial in the center console between the seats is how you put this EV in gear, with a quick shift of the dial to "D" to put it into drive.
This is a single speed transmission mated to an electric motor that produces 134 horsepower and 221 foot-pounds of torque, power that you'll feel and enjoy as you put this sedan through the paces.
Those paces for our media drive route took us in and around Los Angeles, heading east through Century City, Beverly Hills and Mid City, before following I-10 and then heading north on Route 2. We wound our way up through Griffith Park and then west along Route 134, Riverside Dr. and Route 104 to Woodland Hills.
The last leg of our journey put CODA to the test as we took the winding, climbing and dipping roads of Topanga Canyon before picking up the scenic Pacific Coast Highway and returning to Santa Monica. That trip was meant to show us how well CODA could handle road conditions that are all to familiar to L.A. drivers.
Handling and Braking
What we experienced is a car that handles just as well as the typical compact sedan. Only it runs on electricity. Moreover, its electric battery system gives it enough gusto to get off the mark at a good clip and handle highway passing with ease.
Pushing 80 mph — just 5 mph shy of the 85 mph electronically-controlled limit, the sedan kept its speed without effort. At that elevated speed a buzzing noise was detected, what we figured was the electric motor humming. Not a noise you would notice with the audio system on, but easily detectable when it is off.
There is no cruise control available, a feature that would be beneficial to drivers seeking to squeeze more miles out of every charge. Future models may offer it, but for now it is not available. I would also replace the horn, what one engineer described as making a "cheery" sound. Anemic would be a more accurate description.
Handling and braking were both quite good for this compact sedan. CODA makes use of electronically-assisted rack and pinion steering and makes use of automatic deceleration which takes the pressure off of the brake system.
This model comes equipped with an anti-lock brake system, stability control and traction control. When put through the paces, CODA performed as expected with very little torque steer along with decent handling and good braking.
The Verdict
With just four California dealers handling orders and plans to expand to 20 markets, perhaps 30 by next summer, the CODA Sedan won't be widely available for some time.
The company's slow-growth may not be understood by some naysayers, but it represents a careful roll out that is designed to manage expectations while delivering a vehicle as promised.
Priced from $38,145, buyers may qualify for a federal tax credit that can lower costs by up to $7,500. Other benefits, at least in California, is high occupancy vehicle lane access, free parking at airports and on some metered streets, free electric recharging and numerous charging ports, and no visits to the gas station ever unless your tires need some air.
Electric vehicles certainly are not for everyone. They represent an investment that even with a tax credit may be beyond the affordability of many consumers. Still, if you're looking to avoid service stations and make a positive impact on the environment, the CODA Sedan is worth considering, especially as this emerging car company sets up a dealership in your area.
Disclaimer: Matt's trip to California was paid by CODA Automotive. That trip included airfare, the hotel stay and more than one delicious meal.
---
Photos courtesy of CODA Automotive, Inc.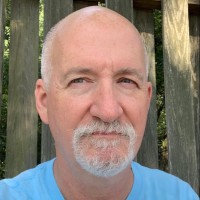 Latest posts by Matthew Keegan
(see all)