It is true that if you buy most any BMW product, you will enjoy the driving experience. It is also true that if you opt for one of several M-designated models, you will find yourself taking that experience to a whole 'nuther level. And that is the experience this writer had after being handed the key fob for the 2013 BMW M6 Coupe, a 2+2 performance model that made its return after a two-year production break.
2013 BMW M6 Coupe
The BMW M6 line is available in Coupe, Gran Coupe and Convertible body styles. The Coupe and Convertible each have two doors, the Gran Coupe has four doors, and all three are powered by an explosive 4.4-liter twin-turbo V-8 engine making 560 horsepower and thumping out 500 foot-pounds of torque. This engine is paired with a seven-speed dual clutch transmission and has a launch control feature. This feature makes it possible for you to track your 0-60 mph times, what BMW publishes as 4.1 seconds.
But first lets examine the coupes styling. The expected twin-kidney grille is present, flanked by quad bi-xenon head lamps. Its air inlets are generously flared, creating a menacing look for this not-so-easily-tamed model. A long, sculpted hood meets a broad, recessed windshield, itself giving way to a carbon roof that connects with the rear window and flows to the notched rear deck.
Strong character lines sweep across the coupes sides connecting the side vents near the front wheels to the tail lights. Muscular, flared wheel wells, artistic rocker panels and quad exhaust pipes flanking a rear diffuser define this model. The BMW M6 Coupe looks as if it is always on the go, commanding you to get in and experience the drive.
Virginia Is For Lovers
Our drive took us to Virginia, to the southernmost section of the sprawling Shenandoah Valley. The our in this case was my oldest son and myself, with my wife and other son staying home. They really had no choice either the back seat is mostly for show and not for seating. Sure, two small children might squeeze in, provided that their legs do not dangle over the seats. There is no legroom to speak of if the driver or front passenger has his seat pushed back. And thats the way this driver likes to ride with his seat set as far back as possible.
Interstate 81 is the main north-south artery that connects various state and national parks, caverns and Civil War historic sites. Its a tamer version of I-95, but it still gets a lot of traffic, especially during the summer. The back roads leading to I-81 from Raleigh to Roanoke include generous passages of lightly traveled roads and, seemingly, lightly patrolled at that. Still, we took no chances and kept our pace fairly near the posted speed limits, preferring to enjoy the coupes performance when moving away from a traffic light as well as the twisting turns we handled as we neared our destination. We also found ourselves passing near to Martinsville Speedway, entertaining for a few moments the chance to enjoy some track time with the M6. Those thoughts quickly vanished and we pressed on to our hotel for an early check in and a refreshing afternoon splash in the outdoor pool.
The BMW M6 Coupe is a magnet for BMW faithful and hot car enthusiasts alike. More than once we looked through the mirrors and noticed an unmistakeable kidney grille face gaining on us with the driver and passengers seeking a closer look at a touring car that blends the best of BMW and sports car design. The coupe also attracted its share of people who gawked into our parked car when we were not around peering inside to take in the beautifully sculpted design and perhaps wondering what moved this surly beast.
Dual-Clutch Bliss
Slip behind the wheel of the BMW M6 Coupe and you will find a cockpit that is uncomplicated with easy-to-read gauges and a minimal number of buttons and switches. And thats fine with this driver who prefers to get in, adjust his seat and mirrors, buckle up and ignite the engine.
Both front seats feature 20-way adjustment and four-way lumbar support. You also get a backside massager that kneads your lower end while driving. Its an odd-feeling, but a welcome one if your times behind the wheel are long ones with just a few breaks here and there.
The real thrill, however, lies chiefly with the transmission control, enabling the driver to select automatic or manual settings and change them on the fly. BMW describes its Drivelogic system as two partial transmissions with separate clutches. This arrangement virtually erases the delay between gears, providing seamless shifting automatically or manually. Those manual shifts can come with a flick of the transmission shifter or by means of the paddle shifters. And, if you tire of either option, you do not need to pull over and switch your settings. Instead, you can make the transition as you head down the road: if you start in manual and encounter heavy traffic, move the shifter to the right and the automatic mode takes over. The same movement when operating in automatic mode will provide a corresponding transition to manual mode.
BMW M6 Coupe Characteristics
Know that there are two characteristics about the M6 that should be amplified.
First, this coupe is equipped with start-stop technology, what kicks in when you come to a full stop such as at a traffic light or a stop sign. Immediately, the engine shuts off and a start-stop icon appears on the dashboard to remind you that the engine has not stalled. Lift your foot off the brake and the car restarts; press down on the accelerator and you are on your way. Once, the transition wasn't so smooth as the coupe bucked as I rapidly moved my foot from brake to accelerator. Start-stop, a fuel-saving feature, is avoided when operating in manual mode as the system only kicks in when the automatic mode has been selected.
Second, the M6 happily DOES NOT include the annoying nanny safety features found in some lesser vehicles. Lane Keeping Assist and Lane Departure Warning may have their place with some vehicles, but not with a sports car. You want to enjoy full control of your car without the gentle nudges and beeps that accompany various LKA and LDW systems.
BMW M6 Coupe:
Where Elegance & Performance Converge
View manufacturer details and pricing
Precision Handling and Braking
Besides it thunderous performance capabilities, the BMW M6 Coupe is a joy to steer and to handle. Equipped with 20-inch summer tires, the coupe handled hairpin turns with ease and never gave us the feeling that the rear wheels were slipping away from underneath us. This, even when a deluge on the way back to North Carolina made us curb our speed and leave ample distance between us and other cars. Braking was always certain and precise, no doubt the optional $8,700 ceramic carbon brakes had something to do with that.
Were I to buy a BMW and afford a six-figure automobile, the BMW M6 Coupe would not make my list. Instead, a 750i would be my choice as it blends the heart and soul of M6 performance with large luxury sedan practicality just the right choice for my family.
2013 BMW M6 Coupe
Sticker price from $109,200
Seats 4 occupants
4.4-liter DOHC 32-valve twin turbo V-8 engine
560 horsepower @ 6,000 rpm
500 foot-pounds of torque @ 1,500 rpm
3.5 inches bore by 3.5 inches stroke
Engine compression ratio: 10.0-to-1
7-speed dual-clutch transmission
Wheelbase: 112.2 inches
Length: 192.8 inches
Width: 75.6 inches
Height: 54.1 inches
Passenger Volume: 99.0 cubic feet
Storage Volume: 11 cubic feet
Towing Capacity: N/A
EPA: 14 mpg city, 20 mpg hwy.
Fuel Tank: 21.1 gallons
Curb Weight: From 4,255 pounds
Vehicle Assembly: Dingolfling, Germany
Related BMW News
2014 BMW 435i: The Advent of the 4 Series Coupe
BMW Spartanburg Plant Slated for $1 Billion Expansion
Evade Terrorists With a BMW X5 Security Plus
New Twin Turbo Engines Power 2017 BMW 2-Series
BMW M6 Coupe photos copyright Auto Trends Magazine. All rights reserved.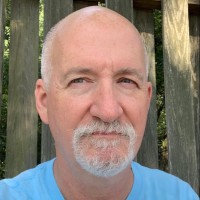 Latest posts by Matthew Keegan
(see all)