Buick Encore: Premium, subcompact crossover SUV.
---
Most Buick and GMC vehicles are sold under one roof, part of a strategy that GM put forth more than two decades ago. Pontiac was included in that directive, one that made it possible for consumers to shop across three brands and inspect numerous vehicles representing an assortment of segments.
Pontiac is gone, leaving it to Buick and GMC to attract and retain customers. Both brands have been thriving more than four years after GMs bankruptcy and restructuring, with Buick especially benefiting from a near complete product line overhaul and expansion.
Buicks newest product is its subcompact Encore crossover utility vehicle, a model that rounds out the SUV offerings at Buick-GMC dealerships. Visit those dealerships today and you will step from the Encore to the GMC Terrain and then to the Buick Enclave/GMC Acadia. At the top of the SUV range is the GMC Yukon, sold in standard and stretched wheelbase editions.
2013 Buick Encore Review
Introduced in Jan. 2013, the Buick Encore was considered a risky move by some, as GM sought to counter the Audi Q3 and BMW X1, a pair of new entry-level luxury crossovers.
GMs strategy with Buick has been to position the brand against the lower end offerings of its luxury brand competitors, leaving Cadillac to take on the upper reaches of that market.
Thus, the Buick Encore is marketed as a luxury crossover, a model priced from $24,950 and topping out in the low 30s when all-wheel drive is chosen and all package upgrades are included.
As tested, the 2013 Buick Encore FWD Premium Group model retails for $31,475 FWD is for front-wheel drive. And, yes, between Buick's current offers and smart negotiation on your part, you should be able to save on leasing and financing.
Getting cash back may be a bit of a challenge, because demand for the Buick Encore has exceeded GMs expectations. Thus, there is no need for GM to put cash on the hood to move this brisk-selling crossover.
The Buick Look
Pictures do not do the Buick Encore justice most seem to make the front end look distorted with the Buick face overwhelming it. In person, it is an attractive model featuring Buick's elegant waterfall grille, its tri-shield emblem and oversized, flared headlamps with blue-ringed light bezels.
Decorative portholes, chrome accents and a sculpted profile mark this model. A rear spoiler above the tailgate gives this vehicle an additional elegant and sporty touch.
That liftgate, by the way, only opens manually, not electronically with the key fob. It is a surprising and disappointing omission, a feature that more mainstream models offer. I discovered this shortfall the first time I was weighted down with packages, key fob in hand, and had to put everything down on a damp ground to open the liftgate.
Trim Levels and Packages
Shop the Buick Encore and you will find one model for both the front- and all-wheel-drive versions. Instead of trim levels you select various groups: Encore, Convenience, Leather and Premium.
The tested premium group model added in several out of group extras 18-inch chrome aluminum wheels, Buick's Intellilink infotainment system, a seven-speaker Bose audio system and a special white pearl coat finish. On the Buick website you can pull up and place up to three groups side by side and figure out what goodies you want.
Choosing the Premium Group package, however, gives you the best of what the Encore is all about. Leather front bucket seats with heating. A tilt and telescoping steering column. A navigation system with rearview camera.
Many other amenities including power accessories, dual-zone climate control, keyless entry with remote start, a dual glovebox, an upgraded audio system with a seven-inch display. The list goes on.
On the Road
Just one engine is available with the Buick Encore and that is a 1.4-liter turbocharged four cylinder engine making 138 horsepower. Its found in other GM products, namely select Chevrolet Cruze and Sonic models.
Speaking of the Sonic, the Encore is underpinned by the same platform used in the subcompact Chevy, but you are not likely to pick up that similarity. A six-speed automatic transmission with manual shifting capabilities is the powertrain mate.
Engage the transmission and the Buick Encore steps out with no hesitation and plenty of power at its disposal. The engine does not groan, but it does let you know that it has enough horses at its disposal to pass other vehicles when tapped to do so.
Even with four people onboard the Encore moved without petering out there is technically room for five inside, but the middle back position is pitifully narrow.
Order your Encore with the rear center armrest/cup holder option and your kids will be happy. Adults, however, may find the rear legroom too limiting.
Buick Encore Impressions
Does the Buick Encore deliver? It does if you imagine yourself owning the smallest of all luxury crossovers on the market.
As a driver, you should find that the seat is comfortable supportive and easy to adjust. The same comfort is afforded to the front passenger. The dual glove box, the extra storage compartment to the left of the steering wheel, in-door pockets as well as beverage holders are welcome attributes.
The 12-volt outlet and iPod port come in handy; there is also an available 120-volt power outlet for the rear console area.
Because interior room is often a concern for families, you might want to shop the GMC Terrain and Terrain Denali when looking at the Buick Encore.
The GMC offers a generous amount of room for rear seating passengers, actually seating room for five people and when the Terrain Denali is selected, you get comparable luxury in a slightly larger package.
2013 Buick Encore FWD Specifications
Sticker price from $28,190 (est.)
Seats 5 occupants
1.4-liter 16-valve turbocharged I-4 engine
138 horsepower @ 4,900 to 6,000 rpm
148 foot-pounds of torque @ 1,850 to 4,900 rpm
2.85 inches bore by 3.25 inches stroke
Engine compression ratio: 9.5-to-1
Six-speed automatic transmission
Wheelbase: 100.6 inches
Length: 168.5 inches
Width: 69.9 inches
Height: 65.2 inches
Passenger Volume: 90 cubic feet (est.)
Storage Volume: 18.8 to 48.4 cubic feet
Towing Capacity: N/A
EPA: 25 mpg city, 33 mpg hwy.
Fuel Tank: 14 gallons
Curb Weight: From 3,190 pounds
Vehicle Assembly: Bupyeong, South Korea
---
Photos copyright Auto Trends Magazine. All rights reserved.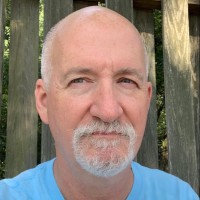 Latest posts by Matthew Keegan
(see all)