When Chrysler went bankrupt and began its restructuring in 2009, the automaker essentially ceded the 2010 model year to its competitors then immediately started work on preparing its 2011 model line.
That effort paid off and by the time 2011 rolled round, 16 new or significantly updated models were found under the Dodge, Chrysler, Ram and Jeep banners.
One of the models to receive an extensive update was the Chrysler Sebring. It also was rechristened the Chrysler 200, to pull it closer to the flagship and much-heralded Chrysler 300, at least in name.
It was an important move that paid off for Chrysler as the sedans sales surged by 661 percent in 2011 over the 2010 Chrysler Sebring. New styling helped the 200 too, taking what many considered an ugly duckling and transforming it into a half-decent swan.
It wasn't the fairy tale makeover that the 200 needed, but it did make for a much welcome and needed update.
2013 Chrysler 200 Convertible Review
Besides the sedan, the 200 is available as a two-door convertible. There is no coupe offered. The 2013 Chrysler 200 Convertible is sold in three model levels: Touring, Limited and 200S. The middle edition is outfitted with a retractable hard-top roof and was a recent Auto Trends weekly driver.
So, where to start with this review? For this writer, the Chrysler 200 Convertible took him back to his high school years when he learned how to drive behind the wheel of a gigantic Chrysler Newport Convertible.
The year was 1975 and the then six-year-old car had just one previous owner. My parents wouldn't allow me to buy a car when I came of driving age, but they did buy a second family car for my mother, twin sister and I to drive. Guess who drove the navy blue beast with a white cloth roof the most? You got it!
The emotive aspect of this story put to the side, there is really nothing to compare between these two models other than the brand name. Okay, maybe one important matter: engine power.
Just as my original Chrysler had a big engine to match its girth, the recent Chrysler does likewise. And that latter engine is a 3.6-liter V-6, the Pentastar motor that seems to be available with every larger Chrysler Group product.
Engine Power and Torque Steer
That engine makes 283 horsepower and is paired with a six-speed automatic transmission. And with it lies a big problem: torque steer. That's the sensation you feel when you floor the accelerator and feel the car pull to one side.
In my case, it was testing the vehicle from a full stop and gunning it up to 60 mph. It got there fast, but along the way the steering wheel pulled to the left and then to the right. It is a problem common with front-wheel drive vehicles as the weight balance skews to the front part of the car.
Worse, when you put the Chrysler 200 Convertible through the paces, you will find that the front seats do not provide sufficient bolstering. Leather trimmed and plush, but for some odd reason Chrysler omitted the side supports that even more basic models have.
The rest of the interior was fair, although I did hear from two family members that the seating area was cramped. That should be no surprise because most coupes and especially convertibles are designed with the driver and front passenger in mind.
Leave the back seat empty or assign your small children to sit there. But keep in mind that by the time that they are teenagers, they wont want to.
Its Show Time!
The younger version of me liked to see and be seen in his Chrysler convertible. The more mature me is happily married and has no need of a chick magnet.
That doesn't mean that said writer does not like to have fun, even to the point of startling people. And that is exactly what raising or dropping the roof on the convertible does, especially with an audience available.
With my teenage son riding shotgun, we took our weekend drive to where the people were at. And that meant heading over to Chapel Hill where the UNC Eleven were playing host to Middle Tennessee.
I figured correctly that in most college towns hundreds of students are at the game with the rest hanging out nearby and partying. That gave us a perfect opportunity to raise the roof at one intersection where one sorority was evidently hosting a fraternity. As the roof went up one girl squealed, look at what that car is doing! And soon we had the attention of the crowd.
The traffic light, unfortunately, quickly turned and with the roof securely in place we had to move on. That experience was priceless, but I cannot say that it was worth the $36,700 that the convertible cost.
And speaking of the roof, the question of the day is this one: where does it go? Well, fortunately, it folds into into the trunk.
That means that as the roof is moving, the trunk is moving too pivoting from the front to open and receive the roof. The only drawback here is that the 13.3 cubic feet of storage capacity falls to just under 7 cubic feet, barely enough room for holding two, small soft duffel bags packed side by side.
Chrysler 200 Convertible Impressions
If you are considering a convertible, particularly this Chrysler, you have two other models to weigh. The base model is powered by a four cylinder engine and has a cloth roof. Its lower performance level may be better suited for a vehicle of this size, what tips the scales at precisely two tons.
Then again, the smaller engine is less efficient, beaten out in the fuel economy rating war by the V-6.
Chrysler did an admirable job with outfitting the Limited with a beautifully designed roof. The Deep Auburn Pearl finish and its Black with Light Frost Beige interior was fetching. But, the cars original design dates to 2007 and despite the many cosmetic changes made since then, you may want to look elsewhere.
That elsewhere will be outside of the midsize model arena, because the Chrysler 200 Convertible is the lone drop top model offered in its segment.
2013 Chrysler 200 Limited Convertible
Sticker price from $32,320
Seats 4 occupants
3.6-liter 24-valve V-6 engine
283 horsepower @ 6,400 rpm
260 foot-pounds of torque @ 4,400 rpm
3.78 inches bore by 3.27 inches stroke
Engine compression ratio: 10.2-to-1
Six-speed automatic transmission
Wheelbase: 108.9 inches
Length: 194.8 inches
Width: 72.5 inches
Height: 54.9 inches
Passenger volume: 88.4 cubic feet
Storage volume: 13.3 cubic feet
Towing capacity: 1,000 pounds
EPA: 19 mpg city, 29 mpg hwy.
Fuel tank: 16.9 gallons
Curb weight: From 4,000 pounds
Vehicle assembly: Sterling Heights, Mich.
---
Chrysler 200 Convertible photos copyright Auto Trends Magazine. All rights reserved.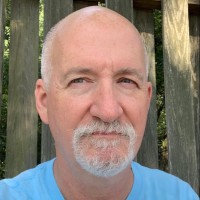 Latest posts by Matthew Keegan
(see all)