An electrified Fiat takes to the California road this year.
Yet another electric vehicle will hit the market this year and this one is a battery-electric Fiat. This month, Fiat introduced the Fiat 500e, a model that offers an EPA rating of 108 MPGe and a travel range of 87 miles. The new EV will go on sale in the second quarter of this year at California dealers only.
Electric Use, Emissions
Based on 15,000 miles of driving, the 500e is projected to cost owners $500 per year in electrical costs. That cost is based on the combined or net city and highway driving habits of vehicle owners.
As a zero emissions vehicle, the 2013 Fiat 500e achieves a perfect rating from the EPA for low tailpipe emissions. In fact, this vehicle does not have a tail pipe.
Like some of its competitors, the 500e is based on the gas version model and, therefore, delivers comparable looks. Unlike some EVs that have a polarizing design, the Fiat 500e applies the same Italian styling that has helped this diminutive car succeed.
---
See Also — Rivian Automotive Draws Interest From GM, Amazon
---
Performance Features
Fiat says that its EV features an all-new, battery-electric powertrain that produces 111 horsepower. That figure compares favorably to the Nissan LEAF delivering 107 horsepower and 66 horsepower with the Mitsubishi I-MiEV. The Fiat is closer in size to the Mitsubishi.
The Fiat 500e recharges in under four hours with its Level 2 or 240-volt on-board charging module. Fiat says that this EV will go from 0 to 60 mph in 9 seconds and offers 147 foot-pounds of torque. Its electric motor is paired with a single-speed automatic transmission.
Standard Amenities
Every 500e is outfitted with 15-inch Firestone Firehawk GT tires. This vehicle features push button start, a TomTom navigation system, telematics, bi-halogen headlamps, seven airbags, heated front seats, an antilock brake system, rear park assist and stability control. SiriusXM satellite radio, hands-free communication and vehicle information center are also included. Customers can upgrade to an eSport exterior package.
Every model is also equipped with a pedestrian warning system that makes a distinctive warning sound when operated in reverse or at speeds up to 22 mph.
Fiat wont be making its EV available outside of California, at least initially. The model helps Fiat to comply with California's mandate that requires manufacturers to sell more electric vehicles by 2018. Although Fiat sales alone are low enough to avoid the mandate, Fiat is part of the Chrysler Group which must meet California's requirement.
---
See Also — California Tax Breaks for Fuel Efficient Vehicles
Photo courtesy of the Chrysler Group LLC.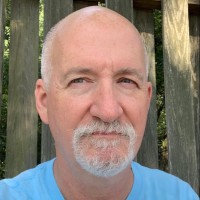 Latest posts by Matthew Keegan
(see all)