There are two things of note about the 2013 Infiniti M Line that have little to do with the sedan itself.
First, the M56S designation signals that this model is the ultimate vehicle in the Infiniti pack. The "S" stands for sport, a model that employs special tuning that sets it apart. Second, the M Line itself is on its last legs (or wheels). Come the 2014 model year, both the M37 and M56 will shared the Infiniti Q70 model name.
2013 Infiniti M56S Review
Midsize Luxury Sedan
Instead of confusing you about naming conventions, let's take a look at the car itself. What we have here is a five-passenger, midsize luxury sedan, a rear-wheel drive model with available all-wheel drive. The tested model was RWD and was loaded with both Infiniti's technology and sport packages, the latter tacking on a bright red "S" at the end of the model name.
This wasn't the first time an Infiniti M Line model showed up as part of my weekly drive. In 2011, I had the pleasure of driving an Infiniti M37 and I will tell you right off that the smaller engine is really all that you need. It isn't that the M56 is too much, rather it delivers a level of performance that customers shopping the Cadillac CTS-V series and like models would be interested in.
2013 Infiniti M Line
As has been common for Infiniti, the numerical designation following the letter in the model name tells you about its engine size. The M37 is powered by a 330-horsepower 3.7-liter V-6 engine, while the Infiniti M56S gets a 420-horsepower 5.6-liter V-8. Both are normally aspirated engines and both bang out more power than what most competitors offer.
Each engine is paired with a seven-speed automatic transmission with manual shifting capabilities. Both rear-wheel drive models are outfitted with a pair of magnesium paddle shifters behind the steering wheel.
Styling: Infiniti M56S
You are to be forgiven if you think that the Infiniti M Line is in any way related to the Nissan Maxima. The M comes in about four inches longer, but the architecture is completely different. The Maxima rides on a front-wheel drive platform, the M Line is RWD. The engines are different too with the Maxima getting a 3.5-liter V-6.
Some competing brands offer little distinction between standard and luxury models most notably the Lincoln MKZ and Ford Fusion sharing platforms, engines, transmissions and nearly everything else except sheet metal and some interior differences.
The M Line is a muscular sedan with a pronounced grille offset by a pair of flared headlamps. Its hood is low and sleek with dramatic shoulder lines connecting to a sweeping, yet sporty profile. Its roofline recedes into a raised rear deck flanked by wrap around tail lamps above dual exhaust ports. The tested model featured 20-inch aluminum alloy wheels set within Bridgestone Potenza summer tires.
Inside, the M's cabin is bright and offers adequate room for four passengers or for five in a pinch. The rear center seating compartment has three places for sitting, but the pronounced drivetrain hump makes that middle position uncomfortable for adult passengers on long trips.
No, I did not sit there while someone else drove around — years of experience riding in that position has confirmed that for me. But, it is a worthwhile tradeoff when you get the benefits of rear-wheel drive and a big engine.
The interior of the Infiniti M56S is outfitted with semi-aniline leather, found across the seating surfaces, wrapped around the steering wheel and on the transmission shifter knob. Japanese Ash wood trim and aluminum pedals give the cabin an elegant look with automatic adjusting seats and the steering column denoting a technologically advanced sedan.
The instrument gauge features analog oval tachometer and speedometer displays that flank a digital driver information center read out. The expected auxiliary control switches for navigation, climate control and audio are located on the steering wheel.
The center stack is dominated by an eight-inch color touchscreen display with a quartz clock and the audio system and climate controls underneath. Unlike some systems, you can access the Infiniti's infotainment system by touch or by using buttons and dials located beneath it.
Hitting the Road
Cabin amenities aside, a vehicle of the M56S' stature must be put through the paces to be enjoyed. Those paces are best realized by adjusting the driving mode accordingly. Besides the standard mode, you can select eco, snow and sport modes, the latter for spirited driving.
Choose the sport mode and the engine throttle and transmission shift points adjust accordingly. Make no mistake about it: you'll want to operate the transmission in shift mode to best enjoy its performance capabilities. Automatic shifting is okay, but there is some hesitancy and at times jerking when you floor the gas pedal.
Still, the power underneath the M56S's hood should satisfy most driving enthusiasts. Marry that to its four-wheel active steering system and sport-tuned suspension and you'll hug those twisty curves with ease.
Moreover, you'll keep the nanny lane departure warning reminders from chiming. Ignore that feature and lane departure prevention will gently apply the brakes to remind you to stay on course.
Yes, you can silence the reminders by holding down a button for a few seconds to send the nanny packing. Rely on your gut, the sedan's steering prowess and its responsive brakes and you'll always feel in control of this capable luxury sedan.
The Competition
Infiniti, the brand, however, has to do more to attract and retain a loyal following. Through June 2013, sales were down by 3.9 percent in an expanding market. Infiniti trails all three German competitors, its two Japanese rivals and is also well behind Cadillac, but ahead of Lincoln.
One factor hold the brand back could be its pricing as this fully equipped model came in at just above $70,000, which may explain in part why M Line sales are down by more than 40 percent this year.
The market is tough and unforgiving, and dominated by the Mercedes E-Class with the Cadillac CTS, BMW 5-Series and Audi A6 offering intense competition for the Infiniti M56S as well.
2013 Infiniti M56S Specifications
Sticker price from $60,600
Seats 5 occupants
5.6-liter 32-valve V-8 engine
420 horsepower @ 6,000 rpm
417 foot-pounds of torque @ 4,400 rpm
3.86 inches bore by 3.62 inches stroke
Engine compression ratio: 11.5-to-1
7-speed automatic transmission
Wheelbase: 114.2 inches
Length: 194.7 inches
Width: 79.4 inches
Height: 59.1 inches
Ground clearance: 5.9 inches
Passenger volume: 103.6 cubic feet
Payload capacity: N/A
Towing capacity: N/A
EPA: 16 mpg city, 24 mpg hwy.
Fuel tank: 20 gallons
Fuel type: premium unleaded
Curb weight: From 4,032 pounds
Vehicle assembly: Japan
---
See Also – On the Road With the Roomy, Stylish Infiniti JX35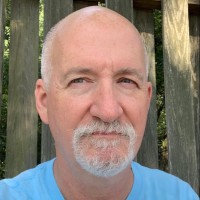 Latest posts by Matthew Keegan
(see all)