The Nissan Altima is all-new for 2013, the fifth generation of this popular midsize sedan. A coupe is also available, but it is based on the fourth generation Altima and will no longer be offered after 2013.
A week spent with the Nissan Altima SL has convinced this writer that the current model may be one of the best sedans in the midsize range.
2013 Nissan Altima SL Review
Nissan has served up a new Altima, one that offers similar proportions to the model it replaced. Its sleek styling includes a handsome grille flanked by curvaceous headlamps that give this sedan a refined look. Its balanced layout, creased lower door markings and wraparound taillights enhance the personality of this segment stand out.
Altima's sales rank behind the Toyota Camry and Honda's Accord, but just ahead of the Ford Fusion. Easily, Nissan can sell 300,000 units annually; more if production capacity allows.
The manufacturer-supplied test drive vehicle was outfitted with a 2.5-liter four-cylinder engine and teamed with a continuously variable transmission.
A 3.5-liter V-6 engine is also available, but I will get this statement out of the way early: the V-6 is unnecessary for what most people desire or even need in a midsize sedan. Indeed, where available, V-6s typically account for no more than 10 percent of a models sales in this segment.
The base engine makes 182 horsepower and 180 foot-pounds of torque and is normally aspirated. I realize that some people do not like CVTs, but the Altima transmission performed admirably without the rubber band effect that some people notice. Its a more refined transmission than what is offered in the Nissan Sentra, a vehicle reviewed on Auto Trends just three weeks earlier.
From a complete stop, the Nissan Altima moves without laboring and makes highway speed in about seven seconds. One thing I have found with CVTs is that they need some time to warm up.
If you pull out of your driveway and jump onto a highway, you may experience the pulling that some drivers note when flooring the accelerator. If you hate CVTs then the Nissan Altima won't work for you there is nary an automatic nor a manual transmission available in the Altima line up.
Refined Interior
The Altima's upscale exterior styling is matched by an equally good interior. The Nissan Altima SL is, of course, the top of the line edition, thus it receives the best touches including leather seating and a leather-wrapped steering wheel. Thick, soft-touch materials are used across the dash with pleasant looking woodgrain and bright work trim and accents.
The front bucket seats are very comfortable with sufficient thigh and hip support. These are eight-way adjustable too and the tilt and telescoping steering column allows for optimal positioning. Leg and headroom space is very good as well. The Altima SL also comes equipped with heated front seats and a heated steering wheel.
The rear seating passengers occupy a three-position split bench seat. And three adults are able to sit comfortably side by side with ample hip room for all. Rear legroom is quite good too even in the middle seating position where the rear vent compartment does not intrude into the passenger space.
The Nissan Altima SL comes with four beverage holders, four cup holders, in-door storage, front seatback pockets, center console storage and a generously sized trunk with netting. Storage space can be expanded by folding down part or all of the rear seat.
Technology Packages
When shopping for a Nissan Altima you will have your choice of base, S, SV and SL models when looking at the four-cylinder model. Choose a V-6 and your selection includes the same trim levels except for the base option.
The base model comes with keyless entry, air conditioning, power windows, power door locks, Bluetooth connectivity, a tilt and telescoping steering column, LED front and rear map lights, an AM/FM/CD audio system and two 12-volt outlets.
Choose the Altima S and your sedan adds keyless entry, an air conditioner microfilter, illuminated sun visors, a power adjustable driver's seat, cruise control with steering wheel mounted controls, and two more speakers.
The Altima SV brings in NissanConnect, a rearview monitor, dual zone climate control, a leather-wrapped steering wheel, an AM/FM/CD audio system with 5-inch color display, a USB port, and a SiriusXM satellite radio system with a trial subscription.
The Nissan Altima SL brings in a nine-speaker Bose audio system with subwoofers. To get a navigation system, you must opt for the navigation package or a technology package, the latter bringing in a seven-inch display screen, SiriusXM Traffic and Travel Link, and safety features such as lane departure warning and blind spot warning.
The tested model included the technology package, what helped push this model's final price to $30,105. Its base price came in at $28,050.
If you are trying to save some money, but still want the technology package, its also available with the Altima SV, a model that you may be able to get for under $26,000. Go the other way and choose a loaded Nissan SL with the V-6 engine and your price tops $32,000.
That's awfully close to the base price of the Infiniti G37 sedan, a five-passenger rear-wheel-drive model with a 3.7-liter V-6 engine.
Model Fuel Efficiency
Claims of high fuel mileage have been made and then retracted by automakers over the past few years. Hyundai, Kia and Ford have all had to adjust their mileage figures, effectively casting the EPA rating system in a negative light.
Happily, the Nissan Altima does provide excellent fuel economy, EPA-rated at 27 mpg in the city and 38 mpg on the highway. With much highway driving accomplished during the week that this car was in my possession, I can vouch that the sedan averaged about 35 mpg.
That is an excellent return for a family sedan and it should give buyers a reason to explore the Nissan Altima. Other midsize sedans you might consider include the Dodge Avenger, Mazda6, Hyundai Sonata, Kia Optima, Volkswagen Passat, Chrysler 200 and the Buick Regal.
Clearly, the Nissan Altima shines in this ultra-competitive segment, a handsome sedan at that.
2013 Nissan Altima SL Specifications
Sticker price from $28,050
Price as tested: $30,105
Seats 5 occupants
2.5-liter 16-valve I-4 engine
182 horsepower @ 6,000 rpm
180 foot-pounds of torque @ 4,000 rpm
3.50 inches bore by 3.94 inches stroke
Engine compression ratio: 9.6-to-1
Continuously variable transmission
Wheelbase: 109.3 inches
Length: 191.5 inches
Width: 72 inches
Height: 57.9 inches
Passenger volume: 101.9 cubic feet
Storage volume: 15.4 cubic feet
Towing capacity: N/A
EPA: 27 mpg city, 38 mpg hwy.
Regular grade gasoline
Fuel tank: 18 gallons
Curb weight: From 3,108 pounds
Vehicle assembly: Canton, Miss.
---
See Also – Strike a Chord With a 2014 Nissan Versa Note
Nissan Altima photos copyright Nissan North America.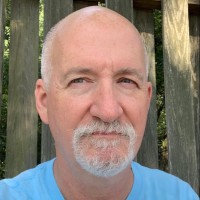 Latest posts by Matthew Keegan
(see all)