One look at the Sentra and can you say, "Altima?"
---
The compact vehicle market is competitive, one where every car manufacturer has at least one model present. The Nissan Sentra is one of the best known and longest running model names in this segment, introduced in 1982 just as Datsun was transitioning to Nissan in North America.
All-new for 2013, the current Sentra brings the design language of the refreshed midsize Altima to a smaller package.
2013 Nissan Sentra Review
With its fresh face, the front-wheel drive Nissan Sentra five-passenger sedan is available in six versions ranging from the Sentra S, priced from $15,990, to the Sentra SL, priced from $19,590. Other versions include the FE + S, SV, FE + SV, and the SR.
The "FE" versions are fuel economy models, the result of special aerodynamic enhancements (i.e., low-rolling resistance tires, underbody aerodynamics and a rear spoiler) to deliver optimum fuel economy. In this case the FE models achieve 30 mpg in the city and 40 mpg on the highway according to the EPA.
This compares to 27 mpg in the city and 36 mpg on the highway when equipped with a manual transmission or 30 mpg in the city and 39 mpg on the highway for all other models.
Main competitors for the Nissan Sentra include the Toyota Corolla, Honda Civic, Ford Focus, Volkswagen Jetta and Chevrolet Cruze. Other models in this segment include the Mazda3, Dodge Dart, Hyundai Elantra, Kia Rio, Mitsubishi Lancer and the Subaru Impreza.
Altima Junior, Midsize Proportions
Give Nissan props for designing a handsome, compact sedan. Its styling cues are from the midsize Altima, itself refreshed to bring a stunning and even sophisticated design to the family car range. I found myself calling it the "baby Altima" or "Altima Junior" at times when referencing this large compact.
How large is the Sentra? Well, go back about 15 years and review the specifications for the late 1990s Altima and the new Sentra matches its proportions.
I realize that there has been an up-segment push for many models over the past decade, the Sentra included. What is remarkable is that these vehicles also deliver improved performance and fuel efficiency.
Beyond the stylish face featuring flared headlamps and available LED accent lights, the Sentra's body lines are crisp, flowing and marked by belt line and rocker panel embellishments.
To think that consumers were at one time satisfied with owning a drab econobox demonstrates how far this segment has come. Not all manufacturers "get it" — it is clear that Nissan does.
On the Road
Can you say noisy? Without a doubt, you will always know that the 1.8-liter four cylinder engine that moves the Nissan Sentra is doing its job. It is especially apparent as you step on the gas and push this compact sedan up to highway speeds.
Its transmission steplessly moves through an infinite number of gear ratios to provide quick acceleration and improved fuel economy. Needless to say, I got used to the engine whine early on, with the Sentra's audio system playing no small part to help diffuse that noise.
Beyond the under-the-hood chatter, the Nissan Sentra performed well. Its steering is well mannered and its suspension system is what you'd expect in a car in this class: adequate, but don't expect a soft ride over bumps. Braking, too, matches what you'd find in this segment.
What is the Sentra's best feature may be its interior room as hinted at earlier. This model has ample room for five passengers, something not every compact car can claim.
That still gives plenty of room for the driver who is treated to a comfortable and supportive seat. It was easy to forget that I was behind the wheel of a small car, such are its proportions.
My family joined me for several short trips and each person remarked positively about its interior room. They also liked the 15 cubic foot trunk especially with the split folding rear seat that extends storage space appreciably.
What the Nissan Sentra SV did not have was heating ducts under the front seat. It isn't something you'd look for in the summer, but might note when considering this model. Upgrade to the Sentra SL and that shortfall is remedied.
Nissan Sentra Impressions
If you can overlook its noisy engine, the Nissan Sentra makes for an outstanding value in the compact segment. Its handsome styling mimics the larger Altima and the interior room matches what many midsize sedans offered from a generation ago.
You won't get as smooth of a ride as you would find in a midsize sedan, but with its generous trunk, you'll maximize your storage capacity. Its outstanding fuel economy is another major consideration when shopping for a compact sedan.
2013 Nissan Sentra SV
Sticker price from $17,390
Seats 5 occupants
1.8-liter 16-valve four cylinder engine
130 horsepower @ 6,000 rpm
128 foot-pounds of torque @ 3,600 rpm
3.14 inches bore by 3.55 inches stroke
Engine compression ratio: 9.9-to-1
Continuously variable automatic transmission
Wheelbase: 106.3 inches
Length: 182.1 inches
Width: 69.3 inches
Height: 58.9 inches
Passenger volume: 95.9 cubic feet
Storage volume: 15.1 cubic feet
Towing Capacity: Not recommended
EPA: 30 mpg city, 39 mpg hwy.
Fuel Tank: 13.2 gallons
Curb Weight: From 2,837 pounds
Vehicle Assembly: Canton, Miss.
---
Photos copyright Auto Trends Magazine.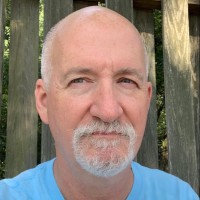 Latest posts by Matthew Keegan
(see all)