Should I choose the Toyota Avalon or the Lexus ES? That question was posed to me recently via Twitter and I responded to the inquirer with a choose the Lexus if the pricing comes out to be the same.
Then again, you may want to skip the Lexus once you get behind the wheel of the Avalon, updated for 2013 to reflect a more sophisticated and elegant presence. In other words, the Toyota Avalon loses its previous ho-hum persona for a more modern and interesting look.
2013 Toyota Avalon XLE Touring
The 2013 Toyota Avalon XLE Touring is the second highest of four Avalon trim levels. It is priced from $35,500, with the other editions priced from $30,990 to $39,650. An Avalon Hybrid is all new for 2013, adding a $1,750 price premium to each of the corresponding model lines (i.e, XLE Premium, XLE Touring and Limited).
Under the hood you have a 3.5-liter V-6 engine, a carryover from the previous generation model. It is used in a number of Toyota and Lexus products including the Camry. This engine makes 268 horsepower and bangs out 248 foot-pounds of torque, sufficient power to move this near 3,500-pound large sedan.
Its transmission pairing is a six-speed automatic, one that can be shifted into S mode for up and down manual shifting. Steering wheel mounted paddle shifters are included with the XLE Touring and Limited editions as well.
Athletic Exterior
Toyota says that the 2013 Avalon offers a more athletic expression in its sheet metal, a point this writer recognized the instant he first saw the model. Its dimensions are ever so slightly smaller than the 2012 model, with its height, width, and length trimmed accordingly. A narrower roof line and increased vehicle tread line contribute to the Avalon's now robust look.
The Avalon's front fascia features a larger grille opening, itself flanked by poly ellipsoidal projection headlamps that offer improved lighting performance. LED daytime running lights are included with the Limited edition. Fog lamps are also part of the XLE Touring package.
Additional improvements have been made across the hood and along the body lines with sculpting present on the side sheet metal. The now lower vehicle belt line also adds to the Avalon's more athletic look.
The XLE Touring is outfitted with 18-inch silver painted alloy wheels and is available in nine exterior color choices including Moulin Rouge Mica, Cypress Pearl and Nautical Blue Metallic.
Updated Interior
Inside, the instrument panel has been widened with the upper panel gaining just over one inch and the lower panel widened by about 2.5 inches. The panel features two colorful analog displays that flank a digital driver information center.
Premium hand-sewn soft touch materials cover the dashboard with chrome trim surrounding the center panel and gloss panel trim around the shifter. Almond, light grey and black are the three color schemes for the Avalon, with leather seats standard across the model line.
Standard equipment for the Toyota Avalon XLE Touring includes keyless entry with push button start, power accessories, dual zone climate control with rear seat vents, cruise control, a back up camera, a leather-trimmed tilt and telescoping steering wheel, and four cup holders.
This model also comes with an upgraded Entune infotainment system with navigation, a package that includes nine speakers, SiriusXM satellite radio, a USB port, Bluetooth wireless technology, and HD Radio. An illuminated glove box, a covered center console, and five 12-volt power outlets are also included.
The front seats are comfortable with 8-way adjustment afforded the driver and 4-way for the passenger. The seats are heated, well bolstered with the only feature missing being a seat extender.
Otherwise, you can find the right seating position that wont stress you on a long trip and change it to suit your needs as desired. The rear seating passengers get a folding bench seat with a center position arm rest and trunk pass through. That seating area holds three adults comfortable with sufficient leg room available.
On the Road
Start the engine, shift the transmission in gear and take your foot off of the brake and you'll soon find that the Toyota Avalon is no sluggard. Twice, slight hesitation was sensed when pressing down on the accelerator, what I attributed to a cold engine. That problem went away moments later and was soon forgotten.
Handling with any larger front-wheel drive sedan can sometimes prove challenging with understeer and even oversteer suddenly appearing. Toyota manages these problems by making an Avalon that is 12 percent more rigid overall, including 23 percent more rigid at the rear.
Moreover, the suspension system has been tuned to provide improved flat cornering. Front and rear stabilizer bars, pillow ball joints, and a dual-link suspension team up to deliver one of the better handling exercises for a vehicle in this class. All-wheel drive is not available with this model, but that added weight and cost are hardly missed here.
Shopping Considerations
Although losing Avalon sales to Lexus still keeps sales within the corporate family, the Toyota Avalon merits a close look. Its chief competitors include the Ford Taurus, Nissan Maxima, Chevrolet Impala and the Hyundai Azera.
Rear-wheel drive models such as the Dodge Charger and Chrysler 300C also compete. Well equipped versions of these sedans each range in price from $35-40,000, which puts the $36,470 Lexus ES 350 sedan within play.
Having not had the advantage of comparing these two similar models I cannot recommend one over the other. What I can say is that the Lexus name carries a certain cachet that might have you looking at the ES 350.
Then again, you may simply choose to skip the Lexus to get behind the wheel of an attractive, competent Toyota Avalon sedan. And there is nothing wrong with that decision.
2014 Toyota Avalon XLE Touring Specifications
Sticker price from $35,500
Price as tested: $36,715
Seats 5 occupants
3.5-liter 24-valve V-6 engine
268 horsepower @ 6,200 rpm
248 foot-pounds of torque @ 4,700 rpm
3.70 inches bore by 3.27 inches stroke
Engine compression ratio: 10.8-to-1
Six-speed automatic transmission
Wheelbase: 111 inches
Length: 195.2 inches
Width: 72.2 inches
Height: 57.5 inches
Passenger volume: 103.6 cubic feet
Storage volume: 16 cubic feet
Towing capacity: 1,000 pounds
EPA: 21 mpg city, 31 mpg hwy.
Regular grade gasolineta
Fuel tank: 17 gallons
Curb weight: From 3,461 pounds
Vehicle assembly: Georgetown, Ky.
---
Toyota Avalon photos copyright Auto Trends Magazine.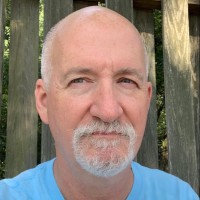 Latest posts by Matthew Keegan
(see all)