U.S. auto sales rose for the third consecutive year, with sales finishing at just under 14.5 million units for 2012. Volkswagen, Toyota, Subaru, Honda and Chrysler each ended the year strong, registering significant year over year sales increases.
Chrysler Reports First
Chrysler was the first car manufacturer to announce monthly and annual sales, issuing its report just before 9 a.m. ET, on Thursday. Its December sales, which include Fiat were up by 10 percent, while its annual sales rose by 21 percent or well above the industry average. Big gainers were its Ram 1500 pickup, up by 20 percent, the Fiat 500 up by 121 percent, the Jeep Cherokee up by 21 percent, and the Dodge Avenger, up 51 percent. December was the 33rd consecutive month of year over year sales gains.
Ford followed Chrysler to announce that its sales rose by just under 2 percent for the month and 4.7 percent for the year. Ford brand sales rose by 5.1 percent, while Lincoln sales fell by 4.1 percent. For the year, the Ford brand sold 2.168 million units led by 645,316 F-Series trucks, 261,008 Escape SUVs, 245,922 Focus models and 241,263 copies of its Fusion sedan.
Subaru Surges
December was kind to Subaru as the Japanese automaker enjoyed its best month for U.S. sales ever. Its sales rose by 8.8 percent for the month and were up by 26 percent for the year on sales of 336,441 units. It top seller was the Subaru Outback followed by the Forester, Impreza and Legacy.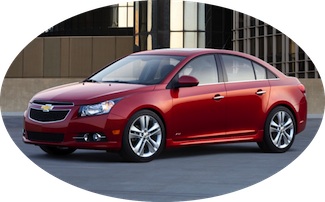 GM retains its position as the top seller of vehicles in the United States. Its December sales rose by nearly 5 percent and for the year GM sales rose by 3.1 percent on sales of 2,595,717 units. Thats 345,000 more vehicles sold than runner-up Ford. The Chevrolet Silverado maintained its lead as the top selling GM model with 418,312 units sold. Other strong sellers included Cruse at 237,758 units and Equinox at 218,621 SUVs sold. Chevrolet also registered 210,951 Malibus sold.
Korean Makes
Korean automakers Hyundai and Kia each reported record U.S. sales. Hyundai sales rose by 9 percent, topping 700,000 units for the first time. Kia sales rose by nearly 15 percent on 557,599 units sold. Two Hyundai models, the Sonata and Elantra, topped 200,000 units each. The Kia Optima enjoyed a 40 percent sales increase in 2012 on sales of 152,399 units.
Japanese Big Three
Toyota, Honda and Nissan each reported strong sales for December. Toyota Motor Sales (TMS), U.S.A., Inc. sales rose by 13.2 percent in December and 26.6 percent for the year on sales of 2,082,504 vehicles. The Toyota Camry registered 404,886 units sold, retaining its best-selling passenger car status for yet another year. The Ford F-150 remains the best-selling vehicle overall. The big news for Toyota was its Prius sales as the expanded model family line registered 236,659 models sold, up 73.2 percent for the year.
Honda sales rose by 26.2 percent for December and 24 percent for the year on the strength of 1.267 million units sold. The top three models for 2012 were the Honda Accord at 331,872 units; its compact Civic at 317,909 units; and the CR-V crossover with 281,652 vehicles sold.
Nissan sales rose by 9.5 with the Nissan brand selling 1 million vehicles for the first time ever. Altima led the way with 302,934 sales followed by Rogue with 142,349 vehicles sold. Infiniti sales rose by 21.8 percent on the strength of its new JX crossover SUV.
German Brands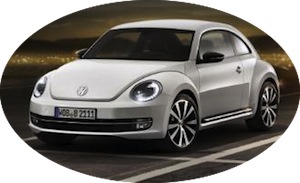 December sales and 2012 sales alike rose by 35 percent for Volkswagen, The Volkswagen brand sold 438,133 models led by Jetta at 170,424 and Passat at 117,023. Audi sales rose by 18.5 percent to 139,310 units.
The BMW Group, consisting of BMW and MINI, reported its best sales year ever. Sales rose by 13.8 percent to 347,583 units, with BMW claiming 281,460 vehicles sold to retain the No. 1 luxury make position in the US. Its 3 Series accounts for half of its passenger car sales; BMWs 5 Series, X3 and X5 also lead.
The Daimler Group reported sales of 305,072 vehicles for 2012 with Mercedes-Benz selling 274,134 units. Daimler sales rose by 15.4 percent with Smart brand sales increasing by 92.2 percent. Sales of M-Bs best selling C-Class rose by 17.9 percent, while sales of its SL-Class increased by 238 percent.
The Rest
The remaining manufacturers reported a mixed bag of news. Suzuki finished down by 4.7 percent as this small, Japanese automaker closes down its US car selling operation. Jaguar LandRover finished up by 10.5 percent and Porsche rose by 20.7 percent. Volvo sales edged up by 1.3 percent, while Mazda sales rose by 10.6 percent. Mitsubishi sales plunged by 26.9 percent.
All told, 14,491,873 passenger vehicles were sold in 2012. Passenger cars outsold light trucks, and 1,243,733 more vehicles were sold in 2012 than in 2011 for a 13.4 percent increase according Motor Intelligence by Autodata Corp.
---
See Also — New Opel Diesel Engine Reduces Fuel Consumption by 10 Percent
Photos copyright the respective manufacturer.