Toyota Motor Engineering & Manufacturing and the Ford Motor Company both had the dubious distinction of leading all car manufacturers in the number of recalls in 2012. Toyotas 12 recalls affected 5,330,643 vehicles or nearly 2 million more than second-place Honda. Ford led in the number of recall cycles, 24, affecting 1,398,837 vehicles. As usual, the big volume manufacturers led the list, but Subaru managed to place sixth with 962,123 vehicles affected from its four recalls.
Calendar Year Recalls
In all, the NHTSA reported more than 650 product recalls in 2012 covering 17.8 million vehicles. The NHTSA total included specific make/model vehicles as well as safety equipment and child car seats. Its numbers were based on the calendar year, not the model year.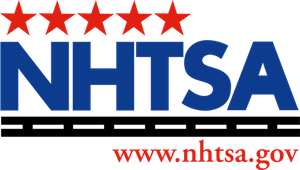 The NHTSA gathers its product information through direct reports from consumers, but has also taken advantage of the digital age to gather data. Personnel from its Office of Defects Investigation listen in to online conversations, culling information from fan sites, individual automotive sites and bulletin boards. It also reviews technical service bulletins, trade publications and leading magazines to gauge what consumers are talking about.
NHTSA Recall Influence
Altogether, the NHTSA claims that it influenced recalls for more than 9 million vehicles and over 60,000 items such as tires and child safety seats in 2012. Said U.S. Transportation Secretary Ray LaHood. We have one of the most effective programs in the world and will continue, in 2013, to pursue investigations and recalls wherever our data justifies doing so. LaHood lauded his staff for its role in uncovering and initiating more than half of affected recalls in 2012.
The NHTSA boasts of its data accumulation prowess, noting that over the past three years it has handled nearly 42,000 complaints for possible safety defects, down over each of the two succeeding years. Still those recalls involved more than 22 million automotive products and vehicles, enabling this federal agency to stay ahead of the recall curve.
The Statistics Game
And if mind-blowing statistics is your thing, the NHTSA says that it has handled more than 17,000 recalls since it got started in 1966, accounting for more than 500 million affected vehicles and over 84 million items of equipment.
Lastly, the NHTSA notes that the huge number of recalls for some manufacturers isnt necessarily a reflection on vehicle quality. Rather, the introduction of new technologies tends to increase the number of recalls, as manufacturers work through the kinks to provide state-of-the-art vehicles and equipment for today's discriminating new car buyers.