Small cars are becoming much more popular and the models enjoying the most significant bounce are not Toyotas or Hondas. Sure, both Japanese car manufacturers continue to lead in small car production, but improved competition from American and Korean makes has helped each manufacturer find increased strength in the lower end of the market. Ford, Chevrolet, Dodge, Hyundai and Kia have one, two or even three small car models for the offing, giving consumers more choice in an increasingly crowded field.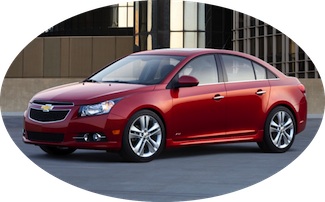 Chevrolet — Of the five brands mentioned here, only Chevrolet and Hyundai have three small car models. In 2012, Chevrolet sold 237,758 units of its Cruze compact, up 2.6 percent over 2011. Its subcompact Sonic recorded 81,247 units sold, compared with just over 42,000 units of the Aveo and Sonic sold in 2011. The Sonic model name replaced Aveo for the 2012 model year.
In a market where Chevrolet had not been represented previously in North America, the mini Spark sold 12,385 units. All told, Chevrolet sold nearly 60,000 more small cars in 2012 than it did in 2012. Or about 23,000 more if you include the retired HHR in that mix.
Ford — Like Chevrolet, Ford has replaced older versions of previous models to offer more modern and better selling small cars. Ford is represented in two segments: the compact Focus and the subcompact Fiesta.
The Focus is the best selling car in the world, with approximately 1 million units sold globally in 2012. It is also Fords best selling car in the US, with 245,922 sold in 2012, up by 40 percent. Some of those sales have come at the expense of Fiesta as its sales fell to 56,775 units or down 17.2 percent last year. Chevy easily outsold Ford by more than 40,000 small cars in 2012.
Hyundai — Three Hyundai small car models — Accent, Veloster and Elantra — are sold in the US. The subcompact Accent recorded 61,004 units sold in 2012, the Elantra came in at 202,034 cars sold and Veloster tallied 34,862 sales.
Yes, Hyundai sales rivaled Ford and it really shouldn't be much of a surprise either as its cars are affordably priced, well equipped and get very good gas mileage.
Kia — Sales of the compact Forte sedan and hatchback slipped by 600 units to 75,681 vehicles sold in 2012. However, Kia's subcompact Rio sedan and hatchback saw its sales double to 40,275 units in 2012.
That latter feat was one of the most remarkable accomplishments of any automaker and brought Kia closer in line with its competition.
Dodge — After Dodge dropped the Caliber in 2011, it had no small car presence. That problem was remedied in 2012 when the 2013 Dodge Dart arrived on the scene in June. Sales started off slow, but picked up as the year ended. Dodge reported 25,303 Darts sold for the year with a significant trend to improved sales in 2013.
No subcompact model is on the horizon for the Dodge brand, as parent Fiat seeks to bring out small cars to enhance the Fiat line instead.
Toyota and Honda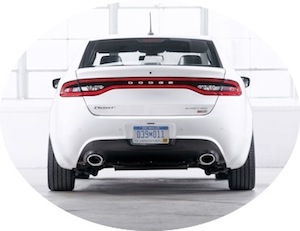 The Honda Civic was the best-selling small car in America in 2012, with 317,909 units sold followed by the Toyota Corolla/Matrix at 290,947 vehicles sold according to Kicking Tires. That shows how close Ford and Chevrolet are in the compact car segment.
Toyota hasn't fared particularly well with its subcompact Yaris, selling just 30,590 units last year. However, its small Prius hybrid more than makes up for that shortcoming as Toyota sold 236,659 vehicles in 2012, easily controlling the hybrid segment and leading all small car producers.
For its part Honda sold nearly 10,000 of its Insight and CR-Z models to go along with more than 49,000 Fits sold in 2012.
What You Get
Today's small cars are head and shoulders better than vehicles sold just 10 years ago. Today, you're likely to get a car that is equipped with at least a basic audio system, air-conditioning and power accessories.
Moreover, its fuel efficient four cylinder engine may be paired with a six-speed manual or optional six-speed automatic transmission. Other options such as a navigation system, heated and cooled seats, and leather appointments are showing up in today's small cars, giving customers more very good choices from more manufacturers than ever before.
---
See Also — Detroit Reveal: 2013 Dodge Dart GT
Photos copyright the respective manufacturer.