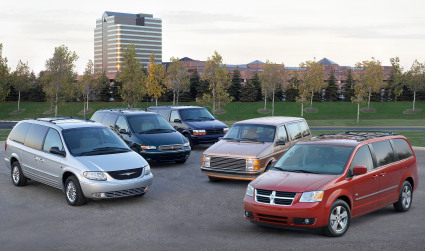 Our Canadian readers know full well the impact that the auto industry has on their country. General Motors, the Ford Motor Company and the Chrysler Group are well represented in Canada, with numerous car manufacturing plants located in Ontario. Toyota and Honda are represented as well, building passenger vehicles for domestic consumption and global export.
Distinct Markets
Although there are some parallels between Canadian and American consumer markets, there are some stark differences too. Indeed, when the US economy fell into a pothole in 2009, the Canadian economy continued to hum right along with the auto industry seeing its sales rise. The US auto industry nearly collapsed as sales fell by more than one-third, gradually beginning to recover in 2010 and continuing that upward movement today.
US sales have yet to return to peak levels, while Canadian new car sales hit its second highest levels ever in 2012 reports the Globe & Mail. This year, however, Canadian sales are down slightly over 2012, while US sales continue to rise despite higher taxes and continued weak job demand.
Chrysler Canada
There is one other distinction that should be noted here. The Chrysler Group may be a distant fourth in the US behind GM, Ford and Toyota, but in Canada it is the top selling car manufacturer. Whats more, Chrysler has run off a string of 39 consecutive months of year-over-year sales gains, and even enjoyed a 2 percent increase in sales in Feb. as some of its competitors, including Toyota and Kia, experienced double-digit losses.
Chrysler Canada reports that sales of its Chrysler 200 line rose by 2 percent, while the similar Dodge Avenger surged by 65 percent. Sales of the Dodge Dart came in at 510 units for an all-new model that was not introduced until last summer. The Dart replaces the Dodge Caliber, discontinued in December 2011.
Truck Sales
The bulk of Chrysler's Canadian sales are trucks, a category that includes pickups, SUVs and minivans. Nearly one in three sales last month were for the Ram pickup, the No. 2 best-selling vehicle in Canada. Jeep Wrangler and Chrysler Town & Country sales also contributed to Chrysler Canadas rise last month.
Said Dave Buckingham, Chief Operating Officer, Chrysler Canada, "Not to be outdone, our passenger car sales continue to perform equally strong, as evidenced by a 16 per cent sales improvement compared to the same month, one year ago… thanks in great part to the Chrysler 200, Dodge Avenger, Fiat 500 and Dodge Dart." Fiat sales have been included in the Chrysler Groups sales calculations since the Fiat 500 was reintroduced to Canada in March 2011 after a 27-year absence. Fiat took over operational control of Chrysler beginning in 2009.
Manufacturing and Development
Chrysler Canada, headquartered in Windsor, Ontario, was formed in 1925. Chrysler has one of the largest manufacturing footprints in Ontario with plants in Windsor and Brampton. The Windsor plant is where North American minivan production is sustained. The Bramptom plant builds the company's large sedans, the Dodge Charger sport coupe as well as the Lancia Thema for European export.
Chrysler also has an aluminum casting plant in Etobicoke and a research and development center in Windsor. As of Dec. 2012, 10,308 people were employed by Chrysler Canada with approximately 440 dealers scattered across the country.
Canada is also personally important to Fiat-Chrysler CEO Sergio Marchionne. When he was 14, Marchionne's family emigrated to Canada from Italy, setting up a home in Toronto and continuing his education there. To this day, Marchionne maintains dual Canadian-Italian citizenship, and regularly travels between North America and Europe to oversee his vast global automotive empire.
---
See Also — Chrysler Pacifica Minivan Throws Down the Gauntlet