Forget the rest of the automotive news you have been hearing this week. Chrysler's rejection of the NHTSA's request to recall 2.7 million Jeep vehicles is big news. It is so big that Chrysler risks sullying its image if it is sued by the NHTSA yet still manages to win the not-yet-filed lawsuit.
Problem Jeep Models
Chrysler contends that the NHTSA's request to have 1993 to 2004 Jeep Grand Cherokee and 2002 to 2007 Jeep Liberty models recalled is an over reach by the federal government. Specifically, the NHTSA wants Chrysler to make repairs to vehicles that may cost the automaker at least $500 million to fix, a huge amount for a company that is preparing to merge with Fiat.
It is also a company that was saved by American taxpayers though a 2009 bail out that essentially awarded the Chrysler Group to Fiat. Approximately $1.3 billion was never recovered to save America's third largest automaker now controlled by a foreign manufacturer.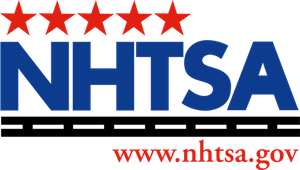 The point of recall contention is the location of the fuel tank in the two Jeep models. The Center for Auto Safety, founded by consumer activist Ralph Nader, has been pushing for a recall for years. CAS contends that a safety issue is present, one that has led to 246 fatal fire crashes with 350 deaths. In a June 4 notice posted to its website, CAS stated that Chrysler must install a 3 millimeter steel skid, a new fuel tank valve and an improved fuel filler hose to retrofit each model to acceptable safety levels. It puts that cost to Chrysler at $300 million.
Chrysler Fights NHTSA
Chrysler, however, is not seeing things the same way as CAS or the NHTSA. The company insists that the rear-mounted fuel tanks were government approved when designed and met the safety standards of that time. Essentially, Chrysler is being asked to bring old vehicles up to current safety standards, requirements that were not in place when those vehicles were built. Said Chrysler, "The subject vehicles are safe and are not defective."
By rejecting NHTSA's recall request, Chrysler is taking a stand that other car manufacturers will be watching very closely. The company understands that it risks losing in the court of public opinion, but it also knows that a precedent would be set if it caves in. After all, if its vehicles met government safety standards when they were built, what would stop regulators from ordering further recalls on other older vehicles that also fall short of current standards that were not in place earlier? And let's not kid ourselves here: other industries would be similarly affected by such a precedent. Open Pandora's box, anyone?
The Right Thing
CAS is not letting this matter go and has said that it has asked Fiat and Chrysler five times to recall and fix the Jeeps, but has received no response. It said, "The CEOs appear more willing to watch children die in child seats than to do the right thing – recall these Jeeps." Such is the emotional appeal for its argument.
What Chrysler is not doing is claiming that the vehicles were built under the old Chrysler entity and are not the current company's responsibility. The federal government saw to it that the new Chrysler assumed the old Chrysler's liabilities, warts and all.
Court of Public Opinion
As the NHTSA considers what to do next, the court of public opinion is now in session. And those opinions vary widely: ranging from people insisting that Chrysler comply with the NHTSA and issue a recall to those who want the automaker to hold its ground. Chrysler is gambling that its unusual defiance of the NHTSA will play well before the public. Perhaps Chrysler senses that Americans are in no mood for government interference, especially as another government agency, the IRS, is embroiled in multiple scandals of its own doing.
Chrysler's NHTSA gamble will have far-reaching consequences regardless of how it plays out. If you thought that the summer news cycle for the auto industry is typically a slow one, then you are right. But, not this summer.
---
Further Reading
NHTSA Slaps Volvo With Late Notification Fines