Audi diesel delivers excellent fuel economy and performance.
My first and only diesel vehicle was a used 1978 Volkswagen Rabbit, a model with a single, overarching positive attribute: it got 50 miles per gallon. Beyond that, the Rabbit diesel was as slow as molasses to the point where my palms broke out in a sweat whenever I attempted to enter a high speed road from a full stop.
Early on, I learned to allow for double to triple the amount of the normal space required between the sluggard VW and approaching traffic, lest I suddenly find a rig bearing down on me with not enough torque to move out of the way. That happened just once, a frightening experience that had me shopping for something new and gas-powered just days later.
Since that ordeal, Volkswagen has made much progress with its diesel technology and now produces a line of TDI engines — turbo-diesel injection — that are clean, efficient and powerful. Audi, part of the Volkswagen Group, automatically receives the same benefit, offering diesel-powered models across much of its product line.
2014 Audi A6 TDI Quattro
One such model, the 2014 Audi A6 TDI Quattro (priced from $57,500) was a recent weekly tester, a model outfitted with a 3.0-liter turbo-diesel V-6 engine paired with an 8-speed automatic transmission. That all-wheel drive model had me forgetting the earlier VW experience and favoring it over the previously tested Audi A6 with its four-cylinder turbocharged gasoline engine.
As before, I enjoyed the room, comfort and amenities that the Audi A6 line offers. What clinched it for the TDI was its robust power — Audi says that it goes from 0 to 60 mph in 5.5 seconds, beating many gas-powered models. Its 240 horsepower rating is good, but the 428 foot-pounds of torque gives this medium-sized luxury sedan some real kick.
Excellent Fuel Economy
The A6 TDI's driving range is well over 600 miles thanks in part to its high EPA numbers: 24 mpg in the city and 38 mpg on the highway for a combined 29 mpg. I averaged above 32 mpg for the week, a deliciously satisfying number for this five-passenger sedan.
Audi does two things to squeeze more diesel out of every gallon of fuel. For one, the transmission is efficient with the added gears (8-speed versus 6-speed) contributing to its fuel savings. While driving on the highway I also used cruise control to maximize fuel efficiency, an adaptive system that also maintains sufficient space between the A6 and vehicles in front of it. When activated, the system will stop the car if you don't — to resume speed, a slight tap on the accelerator brings the Audi back to its previous cruise setting.
The second fuel savings feature is automatic start and go (stop/start technology), part of a driver assistance package ($2,800) that includes cruise control, lane keeping assist, and a top view camera. When idled, the Audi A6 shuts off, then quickly activates the moment you take your foot off of the brake. It is not annoying or intrusive — when power is needed you get it and without hesitation.
Quattro All-Wheel Drive
Power is sent to A6's front wheels with additional power distributed to the other wheels as needed. For luxury cars I prefer rear-wheel drive, but I also admire all-wheel drive systems especially Audi's.
Its Quattro system has been around for more than 30 years and is recognized as the best of its kind. Sure enough, it handled my many and varied driving maneuvers with ease, with nary a tap of the brake pedal required to slow me down. If I were shopping for an Audi I would choose Quattro to enjoy its full handling characteristics, what amounts to an important safety advantage too.
Clean, Luxurious Package
Inside and out, the Audi A6 delivers a look that is sporty, refined and luxurious. My test model had stenciled on both sides of the sedan raised TDI and "clean diesel" lettering to distinguish this model from all others. It is an attention getter too — several times I saw people staring at the profile and mouthing the words. Figure that it was a press fleet embellishment too — I haven't seen it on other A6 TDI models.
Just as easily the gapers might also had been admiring the 20-inch rotor-designed wheels that were set within the summer tires. A sport package ($1,500) brought in the sport suspension and paddle shifters; a black optic package ($1,300) added high gloss trim and better wheels. The tester's $67,295 sticker price also included a Prestige package ($2,800) and an $895 destination charge.
Speaking of prestige, that package included several upgrades to enhance its attractive interior. Four-zone climate control, ambient lighting, a Bose audio system, front seat ventilation, automatic power folding heated side mirrors, and adaptive lighting were among its top features. This package also included S line trim to amplify its sporty credentials.
---
2014 Audi A6: Diesel Does It
---
Real Wood, Simple Instrumentation
The model's black interior seemed more like dark gray with soft touch materials and real wood trim found across the dashboard, around the door handles, and on the center storage compartment. The seats were covered in leather with sport stitching blending in with the fabric. Those front seats were firm, yet comfortable — the rear seats were also comfortable although the middle position does penalize people with its pronounced drivetrain hump.
The A6's instrument panel is simple: traditional analog odometer and speedometer displays flank a digital driver information center, the latter adjusted by means of a stalk fixed to the column behind the leather-wrapped steering wheel. Connect your smartphone, track your direction or access music information without veering your eyes to the right.
And to the right of the instrumentation was a nifty display panel that emerges from the top of the center stack when the ignition is engaged. Its called Audi Multi Media Interface, what displays your SiriusXM satellite or other radio band stations in bright white lettering on a black background. Switches located just below the transmission shifter brought up navigation, telephone and other media information. Push the "menu" switch and turn the corresponding knob to exert system control. You can also press the "car" switch to change your driving settings from comfort to auto, dynamic or individual. What I appreciated about this layout was accessing a system that was elegant, clean and easy to use.
The one drawback for this sedan — and a glaring one at that — was the music device interface located inside the covered compartment between the front seats. There is no direct connection available unless you have the correct connecting cables, something not provided. Sure, you can automatically make a connection if the A6 senses your phone, but if you want to recharge your iPhone while driving, you're simply out of luck.
Trunk Space and Pass Through
Audi provides a small pass through from the trunk to the cabin, a centered compartment useful for skis. The trunk itself is of average size with a netted compartment to the right and an enclosed compartment to the left housing the battery. Tie down hooks and a full-size under floor spare are also found.
Does the Audi A6 TDI provide enough performance to convince drivers to switch to diesel? Likely, many shoppers will find that it does. Even this guy was won over, enjoying the power and efficiency as delivered.
2014 Audi A6 TDI Quattro
Sticker price from $57,500
Price as tested: $67,295
Seats 5 occupants
3.0-liter 24-valve V-6 turbocharged diesel engine
240 horsepower @ 3,500 rpm
428 foot-pounds of torque @ 1,750 rpm
3.27 inches bore by 3.60 inches stroke
Engine compression ratio: 16:8-to-1
8-speed automatic transmission
Wheelbase: 114.7 inches
Length: 193.9 inches
Width: 73.8 inches
Height: 57.8 inches
Passenger volume: 112.1 cubic feet
Storage volume: 14.1 cubic feet
Towing capacity: NR
EPA: 24 mpg city, 38 mpg highway
Diesel fuel
Fuel tank: 19.8 gallons
Curb weight: From 4,178 pounds
IIHS safety rating: Good in all four tested categories
Safety features: Available rear seat torso airbags
Limited vehicle warranty: 4 years/50,000 miles
Powertrain warranty: 4 years/50,000 miles
Corrosion warranty: 12 years/Unlimited miles
Vehicle assembly: Neckarsulm, Germany
---
More Car Reviews
2014 Jeep Cherokee Trailhawk 4×4: Beyond the Nose
2014 Fiat 500L Trekking: Urban Utility Vehicle
2014 Hyundai Azera: Value-Oriented Luxury
2014 Audi A6: Surprised by Four
---
2014 Audi A6 TDI Quattro photos copyright Auto Trends Magazine. All rights reserved.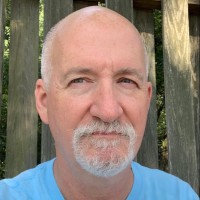 Latest posts by Matthew Keegan
(see all)