Audi offers five crossover/wagon models and will soon add a sixth when the Q3 joins the line up later this year. The Volkswagen Group luxury brand has been enjoying record sales of late with its Q5 crossover and A4 sedan leading the way.
The largest crossover in the mix is the Q7, a seven-passenger model priced from $47,700. All-wheel drive is standard and your engine choices both displace at 3.0 liters: gasoline or diesel.
As tested, a 2014 Audi Q7 TDI Quattro Tiptronic model was my recent weekly driver, an elegant and lavishly appointed model that buyers of large, luxury SUVs should consider.
2014 Audi Q7 TDI Review
Priced from $52,900, the Audi Q7 TDI had nearly every available option included, what drove the final price to a dizzying $81,395. The add ons included a Prestige package ($12,000), an eye-popping and ear pleasing Bang Olufsen audio system ($6,300), an adaptive suspension system ($2,600) and a $2,400 technology package.
Not to be left out were the S Line package ($2,000) and a black Alcantara headliner ($1,500). Summer tires ($800) and an $895 destination charge rounded out the list.
Audi gets high marks in several departments including style, finish, technology and engineering. Introduced in 2007, the current generation Audi Q7 is still offered although it has had several tweaks since then.
In the style department the Audi Q7 is at once sleek as it is formidable with its oversized grille flanked by Xenon plus headlights accented by LED daytime running lights. A contrasting lower body paint finish and LED turn signal lights enhance the front end.
The Q7 has strong shoulders, flared wheel wells, distinctive side creases and in the case of the test model it comes outfitted with 20-inch V-spoke wheels. The roof line sweeps back to a power liftgate; a rear diffuser is flanked by a pair of chrome tip exhaust pipes.
Interior Elegance and Design
The fashion statement continues inside where you are greeted by leather seating surfaces, chrome inlays and soft touch materials. It makes for a clean look and, despite the absence of wood trim, that expression is thoroughly luxurious. Certainly, the optional double-stitched Alcantara headliner successfully raises the style quotient by one notch.
The Q7's finish is as precise as you will find in the industry. The door panels in and out align perfectly and the seats are contoured for maximum support, at least up front. A few demerits should be noted for both the second and third row seats.
The second row seats are comfortable, but could use additional thigh support especially in the middle position. The third row seat provides even less support and would only be tolerable for young passengers.
And getting back to that seat requires moving the second row seat forward the traditional way unlike the wonderful flip and forward design found in the competing Infiniti QX60 driven just a week prior.
Keyless entry gets you inside with both ignition and push button start available, a dual function I hadn't seen before. I cannot tell you why Audi offers both, a curious redundancy that seems out of place.
Top End Audio System
Most buyers will likely do without the pricey Bang & Olufsen sound system, choosing the standard Bose system instead, but if you have the opportunity to see the BO in action while visiting your Audi dealer, then take advantage of it.
The action part begins the moment you engage the ignition — a pair of tweeters emerge from both sides of the dashboard to provide a sparkling, all-around audio experience. I'm not certain how many speakers there were — 19 sounds about right — what gave this luxury crossover the ultimate audio experience.
I still haven't figured out why Audi does not have a port for charging smartphones while on the go. At the base of the center stack is the ideal place to keep your phone, but there is no connection for charging.
Certainly, you can wirelessly access your phone via the infotainment panel, but the recharging has to wait until later. I will say that the Audi infotainment screen is easy to use and the control dial, located aft of the transmission shifter, helps you keep your eyes on the road.
What can be distracting, at least initially, is the cruise control stalk on the left side of the steering wheel column. Many manufacturers place these controls right on the steering wheel, but Audi has it just out of sight.
Once you get used to its location you can set it without looking at it. On the wheel itself are just two switches: the one on the left controls the suspension mode; the switch on the right is for navigation.
Powerful Turbo Diesel Engine
As wonderfully crafted the Audi Q7 is inside and out, it is under the hood where this model truly shines. This model is powered by a TDI engine, in this case a turbocharged direct injection 3-liter diesel motor paired with an 8-speed automatic transmission.
Just two weeks prior that same motor was stuffed under the hood of an Audi A6, delivering very good performance and the excellent fuel economy to go with it. In the Audi Q7, the engine has more work to do as it is powering a utility vehicle weighing more than 5,400 pounds or 1,100 pounds more than the sedan.
Do the math — the added weight does have an affect on performance. Happily, that impact is seen mostly in the reduced fuel economy, not so much with its performance. Indeed, with 240 horsepower and 420 foot-pounds of torque to work with, the TDI responded to every request for power without complaint.
It almost seemed odd that such a strong engine displacing at less than half the footprint of the Cadillac Escalade's V-8 gas engine could manage the task. Yes, I know: I am comparing apples with oranges here. But don't think for a moment that customers aren't cross shopping the larger Cadillac for the more nimble Audi including the diesel variant.
Excellent Handling and Ride
Speaking of nimble, the Quattro all-wheel drive system provides superior handling and that alone may be the chief reason why some people choose the Q7. It provides taut handling, switching lanes with confidence and exhibiting minimal body roll. The steering is speed sensitive too, decreasing the amount of assistance as your speed increases.
And if you feel uncomfortable backing into tight spaces its many sensors project front and rear images on the screen as well as providing a bird's eye look. Yes, show everyone that you can parallel park with your vehicle filled with passengers.
Standard across the model lines is a front double-wishbone independent steel spring suspension. As equipped, an available adaptive air suspension was present, representing an electronically controlled four-wheel air suspension system with a continuously adaptive damping system.
The system combines sporty handling with ride comfort and has three settings: normal, off-road and lift, the latter optimizing directional stability.
The Audi Q7 has a 5,000-pound towing capacity, expanded to 6,600 pounds when the towing package is chosen. The vehicle's standard storage space measures just 10.9 cubic feet and with both the second and third rows folded you get just over 72 cubic feet or much less than what some competitors offer (94.2 cubic feet for the 2015 Cadillac Escalade).
You do get ample storage elsewhere in the Audi Q7 including large in-door drink holders and storage compartments providing enough room to house a Big Gulp.
Other important features of note include a panoramic sunroof that spans the first and second row seats; the third row has its own sunroof. The second row shades were a much welcome feature too as was the second row center display for climate control and the two 12-volt outlets.
Audi Q7 Model Choices
Some people might balk at the diesel offering including its $5,200 price premium and higher fuel prices. In that case there are two variants of a 3.0-liter supercharged gasoline engine available, one making 280 horsepower and the second one 333 horsepower.
With the gas engines you'll suffer a 4 mpg drop in fuel economy and you must fill your Audi Q7 with premium grade gasoline. Then again, these may be small matters for customers where price is not a concern.
2014 Audi Q7 TDI Quattro Specifications
Sticker price from $52,900
Price as tested: $81,395
Seats 7 occupants
3.0-liter 24-valve 6-cylinder diesel engine
240 horsepower @ 3,500 rpm
406 foot-pounds of torque @ 1,750 rpm
3.27 inches bore by 3.60 inches stroke
Engine compression ratio: 16.5-to-1
8-speed tiptronic transmission
Wheelbase: 118.2 inches
Length: 200.3 inches
Width: 78.1 inches
Height: 68.4 inches
Passenger volume: 133.2 cubic feet
Storage volume: 10.9/72.5 cubic feet
Towing capacity: 6,600 pounds
EPA: 19 mpg city, 28 mpg highway
Diesel Fuel
Fuel tank: 26.4 gallons
Curb weight: From 5,412 pounds
IIHS safety rating: Good; front crash prevention doesn't meet minimum criteria
Safety features: Available around view monitor
Limited vehicle warranty: 4 years/50,000 miles
Powertrain warranty: 4 years/50,000 miles
Corrosion warranty: 12 years/Unlimited miles
Vehicle assembly: Bratislava, Slovakia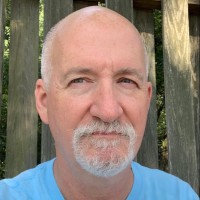 Latest posts by Matthew Keegan
(see all)