BMW has taken a two-edged sword to its beloved 3 Series, separating the meat (coupe and convertible) from the bone (sedan and wagon) to create two distinct model lines for 2014.
The sedan and wagon remain with the iconic 3 Series model line while the coupe and convertible are now identified with the all-new 4 Series. Surgery is never an easy nor a pretty undertaking, but in separating its benchmark setting luxury compact line it may help BMW achieve greater penetration in a market that it serves so well.
The arrival of any BMW in my driveway is always a cause for celebration. If not anything else, I know that the joy of driving comes with it. And usually that joy is augmented by a fantastically supportive driver's seat, a simple yet elegant instrument panel, and much anticipation that a week's worth of driving will leave me highly satisfied.
2014 BMW 435i Coupe Review
And the model assigned to assure my satisfaction was the 2014 BMW 435i Coupe, a rear-wheel drive conveyance with a 2+2 seating layout. The 4 Series includes four trim levels: 428i Coupe ($40,500); 428i xDrive Coupe ($42,500); 435i Coupe ($46,000); and 435i xDrive Coupe ($48,000).
Pricing has gone up by several thousand dollars over the 2013 BMW 3 Series coupes for a vehicle that is longer, lower and slightly wider than its predecessor. Add several thousand dollars to each trim level when special accessories and options are taken.
That BMW could have left well enough alone with the 3 Series is a matter that will be debated for many years. That BMW poured so much attention into crafting a most excellent sport coupe is not open to debate.
BMW 4 Series Measurements
The 2014 BMW 4 Series sits on a 110.6-inch wheelbase, extended nearly two inches from the previous 108.7-inch stance for the 2013 3 Series Coupe. Its overall length is bumped up to 182.5 inches from 181.9 inches, and its width has been increased from 70.2 to 71.9 inches.
I would love to say that the rear seating area is now wholly comfortable for two adults, but it is best left for children and most likely forgotten by coupe buyers. If rear seating room is that important to you, then the sedan is what you should be looking at.
For 2014, BMW made some changes under the hood. Those changes DO NOT include swapping out its deliciously fabulous inline six cylinder engine for a V-6. That engine returns, but a base 2.0-liter turbocharged four cylinder engine is slotted beneath it.
The four banger had been found in base versions of the 3 Series sedan, but not in the coupe. This year, the 240-horsepower four powers both the 428i and 428i xDrive, and is paired with a six-speed manual transmission or an eight-speed automatic transmission with manual shifting capabilities.
I was delighted when the BMW 435i made its appearance, outfitted with its twin scroll turbocharged inline six making 302 horsepower at 5,800 to 6,000 rpm and 295 foot-pounds of torque at 1,200 to 5,000 rpm.
My disappointment that the six-speed manual was not included evaporated once the clutchless stick or paddle shifting of the eight-speed automatic was experienced. The manual was certainly absent but the shiftable automatic was a worthy and very present substitute.
Three Trim Levels and the Estoril Blue
Three trim levels are offered with the BMW 435i: Luxury, Sport and M Sport. As delivered, the M Sport in Estoril Blue finish graced this coupe, an eye popping color that is rich, deep and transformative.
Not that the other color choices fail to enhance the 4 Series, but the blue is quite fetching and seems to do an even better job of emphasizing the coupe's sweeping lines and detailed body sculpting.
Most of us recognize that BMWs are rolling pieces of artwork. We can imagine that a generation or two down the line, a museum exhibit of storied BMW models will feature several models common to us today. Only these vehicles are not common in an average sort of way, rather they are wholly accepted, even expected when shopping BMW.
The 2014 4 Series appears more polished than the previous 3 Series Coupe with more sheet metal to work with. It adds a pair of vents aft of the front wheel wells, boomerang-shaped air breathers that BMW says helps reduce drag. These are strategically placed just below the sculpted body wide lines and above the side skirting.
The M Sport brings to the BMW 435i a number of embellishments including 18-inch, double-spoke light alloy wheels. These are set within performance tires, what you'll want to swap out when temperatures begin to stay close to the freezing mark.
The M Sport also brings in an aerodynamic kit, shadow line exterior trim, an M Sport suspension, an M steering wheel, and an anthracite headliner. Door sills, wheel caps and the matching blue brake caliper covers are other conspicuous features.
Swank, But Uncomplicated Interior
Happily, the BMW 4 Series retains the uncomplicated, but swank interior that the 3 Series has always offered. High end materials, prototypical analog instrument panel gauges, and an uncomplicated center stack console with switches, buttons and knobs dominate the cabin.
Between the front seat are a pair of cup holders, the transmission shifter, and iDrive, what controls many of the vehicle's functions including the audio system, navigation, phone connectivity, and vehicle information.
BMW lowers the seating position of the coupe compared to the sedan and provides excellent leg, thigh and hip support. Use the seat extender for those long trips and you should avoid the stiffness that us more "mature" drivers occasionally experience.
And if you are like me, you enjoy running your hands across the door panels, the dashboard and other surfaces to enjoy the rich design. You may also find the steering wheel offers a sure grip for the ride ahead.
If the BMW 4 Series has any shortcomings it might be its limited in-cabin storage areas or its simple instrumentation. Notably, the trunk space has mushroomed from 11 cubic feet in the 2013 335i to 15.7 cubic feet in the current edition.
Where this coupe truly shines is in its drive, what provides an exhilaration that few competitors can match. It is a driver's coupe, one that invites you to test its many capabilities, to explore the fine art of performance driving.
Four Driving Modes
That ride now provides several drive modes for the M Sport: Eco Pro, Comfort, Sport and Sport Plus. Eco Pro is for those times you want to squeeze out more gas with engine output and transmission control adjusted accordingly.
The results of your economical driving are then displayed on the digital read out at the base of the instrument panel, fuel savings you will soon burn away when you choose either Sport mode. Consider Eco Pro for your long range, cruise-controlled interstate driving. Choose Comfort as your default setting for around town.
Go with either Sport setting when a more spirited drive is desired. Sport Plus disengages traction control and maximizes the transmission shift points and enhances the suspension system to deliver a more athletic driving feel.
So, where does the exhilaration come in? The very moment you strap yourself in, push the start button and engage the transmission. Place the transmission in standard drive mode until you move away from thickly populated areas and then prepare to switch to manual shifting and sport mode as soon as possible.
For some drivers, an automatic transmission just does not cut it, therefore the six-speed manual is a no-cost option for these enthusiasts. It is my preference too, but when you are handed an eight-speed automatic you will want to see how this pairing works out.
And the slush box excels in manual mode, delivering a clutchless driving experience that is entirely enjoyable. You gain full control of the transmission as you shift up and through the gears and should you forget to downshift when you come to a stop, it will automatically reset to the lowest gear.
It is also a faster powertrain combination for the 4 Series, shaving 0.3 seconds off of the manual's 5.3 second 0 to 60 mph time. That also compares to the 5.7 second time for the base four cylinder engine. Enjoy the rumble of the engine and the exhaust system note, what is music to BMW faithful's ears.
With its closer to the ground stance and its wider track layout, the BMW 435i provides a balanced and stable drive most noted and best enjoyed with every twist, turn, rise and dip of the road.
It is a confident and robust coupe outfitted with a firm suspension, precise steering and secure handling. Perhaps its only draw back is its automatic start/stop engine function, what can be disabled if it gets in your way.
Expanding the Model Line
Clearly, the 4 Series takes the 3 Series Coupe baton and runs with it. This month, at the 2013 Los Angeles Auto Show, a cabriolet variant will be introduced. A four-door grand coupe is also in the planning stages, what is destined to make the "M4" part of the BMW lexicon.
2014 BMW 435i Coupe
Sticker price from $46,000
Price as tested: $50,000 (est.)
Seats 4 occupants
3.0-liter twin scroll turbocharged inline six-cylinder engine
302 horsepower @ 5,800 to 6,000 rpm
295 foot-pounds of torque @ 1,200 to 5,000 rpm
3.3 inches bore by 3.5 inches stroke
Engine compression ratio: 10.2-to-1
Eight-speed automatic transmission
Wheelbase: 110.8 inches
Length: 182.6 inches
Width: 71.9 inches
Height: 54.2 inches
Passenger volume: 100 cubic feet (est.)
Storage volume: 15.7 cubic feet
Towing capacity: N/A
EPA: 22 mpg city, 32 mpg hwy.
Premium grade gasoline
Fuel tank: 15.8 gallons
Curb weight: From 3,610 pounds
Vehicle assembly: Germany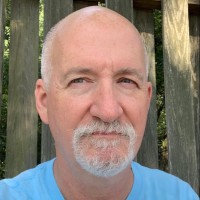 Latest posts by Matthew Keegan
(see all)