It isn't too often that the same model shows up in my driveway within three or four months, but when one does there is usually a different engine or drivetrain layout that sets these vehicles apart. In the case of the Buick Encore, it was a model year change that made the difference for this tiny crossover utility vehicle, a 2014 front-wheel drive edition dressed in Premium group garb.
2014 Buick Encore
The 2014 Buick Encore is sold in a standard Encore group package ($24,160), and also offers Convenience ($25,785), Leather ($27,485), and Premium ($28,195) group packages. As you move up in each package level, the amenities offered in the lower-level packages are included as well. The only extra found in the tested model was the $795 audio with navigation system package. Choose all-wheel drive and your base price increases by $1,500 across the board. Fully loaded, this model will cost you north of $30,000.
The base sticker price for the 2014 Buick Encore is $960 above the 2013 model with each package priced about $800 higher too. Choose any package and you'll get the two new safety features added this year: rear cross traffic alert and side blind zone alert, features that are typically found in vehicles in this class.
---
See Also — Sportback Performance: Buick Regal GS
---
And that class is composed of small, premium crossover utility vehicles — a segment that has seen tremendous growth in recent years. Models nearest in size to the Buick Encore include the BMW X1 and the Audi Q3; Buick also targets buyers of the Mini Countryman and Volkswagen Tiguan when shopping this model.
A Fresh Perspective: 2014 Buick Encore
Sometimes the second time around with a similar vehicle gives you a fresh perspective on what you're driving. I will concur with this thinking too as I need to stress that the "luxury" appellation that Buick ascribes to this model may disappoint some shoppers. If you are fine with molded plastic across the dashboard and brightwork elsewhere, then you won't be disappointed. Then again, Buick offsets these deficiencies with a cabin that is as quiet as you can get and a ride that is surprisingly comfortable for this vehicle's small footprint.
The outside of the Encore wears the familiar Buick grin with the tri-shield logo centered on the waterfall grille. The Premium group brings in 18-inch aluminum wheels set within Continental all-season tires, front fog lamps, a roof rack with side rails, and power heated side mirrors with turn signal indicators. All models have ventiport trim embellishments on the hood — count me among those who wish Buick used the real thing or simply did away with the decorations.
Inside, the Encore offers seating for five with bucket seats up front and a 60/40 split-bench seat in the rear. Don't buy this vehicle if you need true room for three in the back as you will find it a tight side-by-side squeeze and an unbearable one at that for anything longer than a trip across town.
All models are equipped with ambient lighting, air conditioning, electronic cruise control, a tilt steering wheel column, a power driver's seat with lumbar support, power accessories, a leather-wrapped steering wheel, ambient lighting, dual glove boxes, a rear cargo cover, and a rearview camera. The Premium group brings in leather-appointed seating up front, heated seats, a heated steering wheel, RainSense wipers, a rear cargo net, a cargo mat, and a 7-speaker Bose audio system. An OnStar subscription is included; Buick IntelliLink is the infotainment system that manages it all. As equipped, a SiriusXM satellite radio subscription is also included — I cannot imagine buying a car these days without opting for this feature.
Ample Storage Compartments
Storage is plentiful with the Encore. Besides the glove boxes, there is a storage compartment between the front seats, within each door and to the left of the steering wheel. There are two cup holders up front and two are found in the back by dropping down the center seat compartment.
—————————————————————————————–
Your, Small Premium Crossover Utility Vehicle
—————————————————————————————–
View manufacturer details and pricing
2014 Buick Encore Powertrain: One Choice
You get one engine and transmission choice with the Buick Encore: a 1.4-liter turbocharged inline-four cylinder engine is paired with a six-speed automatic transmission. Under normal driving conditions this combination is sufficient for the Encore, but it strains when when four people are present and when the vehicle is climbing. When I pushed the Encore, I kept thinking that a turbocharged engine displacing at about 1.8 liters might be better suited for this CUV. Ideally, the 2.0-liter turbocharged engine found in other Buick models would work best and serve up a truly robust powertrain.
Buick uses what they call "variable-effort" electric steering to help give this CUV a tight turning radius. I wouldn't expect anything less considering the Encore's size. Braking is good with its disc brakes handling sudden stops with ease. The 2014 Buick Encore is outfitted with 10 standard airbags including driver and front passenger knee airbags.
The Buick Encore may be ideal for the individual buyer or a couple. You get nearly 50 cubic feet of rear storage space by folding forward the seat cushion portion of the back seat and then the back seat itself. But, you should also know that to get the rear seat to fold flat, you'll have to move the front seats forward by several inches. This won't work for a tall driver — I'm nearly 6-feet tall and it didn't work for me.
GMC Terrain Denali Considerations
So, if the Buick Encore doesn't work for you, take heart: most Buick and GMC dealers are under one roof. That means the GMC Terrain is the next largest CUV in the showroom and gets 32 mpg on the highway, just 1 mpg below the Encore. Choose the Denali package and you'll pay about $3,000 more for the Terrain than the Encore, but you will get a much more roomier cabin, a robust 2.4-liter four cylinder engine and a leather interior. And that isn't a bad compromise when considering premium level small CUVs.
2014 Buick Encore FWD Premium Group
Sticker price from $28,965
Price as tested: $30,685
Seating for 5
1.4-liter, 16-valve turbocharged four cylinder engine
138 horsepower @ 4,900 rpm
148 foot-pounds of torque @ 1,850 rpm
2.85 inches bore by 3.25 inches stroke
Engine compression ratio: 9.5-to-1
Six-speed automatic transmission
Wheelbase: 100.6 inches
Length: 168.4 inches
Width: 69.9 inches
Height: 65.2 inches
Passenger volume: 92.8 cubic feet
Storage volume: 18.8/48.4 cubic feet
Towing capacity: N/R
EPA: 25 mpg city, 33 mpg hwy.
Regular grade gasoline
Fuel tank: 14 gallons
Curb weight: From 3,190 pounds
Vehicle assembly: Bupyeong, Korea
See Also — Sport Ute: 2016 Mazda CX-3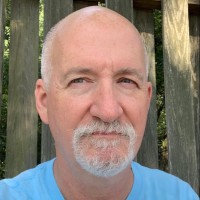 Latest posts by Matthew Keegan
(see all)