You don't have to go that far back in Buick's history to find a line up that was dull and uninspiring. GMs premium brand, now wedged firmly between Chevrolet and Cadillac, was serving up a slew of Century's, Park Avenues and Terraza's in the first decade of the new millennium. Dependable vehicles mostly, but none of much interest to the younger set. Indeed, with its average buyer aged 70 and not likely to be around for long-term car buying, GM had a problem on its hand.
The best thing to happen to GM was its bankruptcy and restructuring, moves that allowed the company to shed assets, close down underperforming brands, and work on what remains. Buick has benefited enormously, getting new or updated models over the past four years. One of those models is the Buick LaCrosse, a large sedan that demonstrates how luxury and affordability intersect.
Buick LaCrosse Premium I Group
As delivered for my one week drive, the 2014 Buick LaCrosse Premium I edition pulled out nearly all the stops to showcase an elegant and opulent sedan. Its larger frame puts it atop of the Buick pecking order, replacing the forgettable Lucerne in that department. What you have is a vehicle that GM positions to take on the Lexus ES 350 as well as the Ford Taurus, Toyota Avalon, Chrysler 300C, the Lincoln MKZ and the Hyundai Azera, just to name a few.
And she is a looker too with her tri-shield emblem centered in her waterfall grille, flanked by wraparound headlamps. Those lights articulate, to improve visibility especially as you take on winding roads after dark. The LaCrosses body seems to flow from stem to stern with high-end touches such as alloy wheels, body sculpting and wraparound tail lamps enhancing its look.
Buick prices the LaCrosse from $33,135 with pricing topping out above $47,000 when fully loaded. The test model was priced from $38,810 with two driver confidence packages, a sunroof and Buick IntelliLink audio pushing its final cost up to $45,595. A $925 destination charge plus taxes, tags and title are separate fees.
The pricing structure reflects what large sedans cost these days. The Buick LaCrosse platform has also birthed the Chevrolet Impala and the Cadillac XTS, two models that have their own distinctive styling. Happily, you wont see an exercise in badge engineering here, a peculiar habit of the Old GM. What you do have are large sedans ranging in price from the uppers 20s to the low 70s, aimed at wide swath of the consumer populace.
Middle of the Pack
What Buick does best is to find its place in the middle of the pack and then push the luxury quotient higher. It does not intrude where the XTS stands and it offers a more comprehensive package than the Impala. All three models offer the 3.6-liter V-6, but it is the secondary engines that are different.
And the secondary engine for the Buick LaCrosse is a 2.4-liter four cylinder equipped with eAssist, a partial hybrid system that enables this vehicle to get 36 mpg on the highway, an amazing feat for a large car. It is standard with the base and Leather editions, but customers can also exercise a no charge option for the V-6 that powers the Premium I and II editions.
And the performance differences are striking: the four cylinder engine makes 182 horsepower to the 304 horsepower delivered by the V-6. After a week of driving with the larger engine under the hood, I found it difficult to imagine opting for the smaller engine. It just doesn't seem like it would be enough power to move a vehicle weighing close to two tons.
Precise Steering and Adept Handling
So what Buick does offer is a V-6 engine that dispenses plenty of power without compromise. It is paired with a six-speed automatic transmission and you can opt for all-wheel drive or stay with front-wheel drive. As equipped, it was the front-wheel drive model that was delivered, one that offers precise steering and adept handling.
Credit for superior vehicle control must be given to the High-Performance (HiPer) Strut that effectively removes the torque steer common to front-wheel drive models. It keeps the MacPherson strut design, but reduces the length of the spindle assembly by adding on top of the steering knuckle a second ball joint. With a shorter spindle in place, negative camber is reduced and torque steer with it. Other improvements with this suspension system include changes that reduce road feedback, vibration and noise.
Buick LaCrosse: Luxury, Technology & Safety
View manufacturer details and pricing
Bright, Filtered Cabin
Inside, the cabin is expansive and bright or filtered may best explain it. As delivered, the Buick LaCrosse had a power sunroof with a fixed second row skylight. Instead of a solid cover, a filtered cover is used to let in some light, but not enough to be disturbing. Its a look that seems to transform an interior that is already awash in leather, wood trim, chrome, and soft touch materials.
The drivers seat provides 8-way power adjustment and 4-way lumbar support. It also features a heating element for the steering wheel and the front seats. On one recent cool morning I enjoyed both, taking the edge off the chill and sending warmth running through my veins.
The strong suit for the Buick LaCrosse may just be its reliable OnStar communication system. OnStar predates all other systems and has gone through numerous changes down through the years. A favorite feature of mine is the virtual advisor, an electronic voice-controlled interface that serves up turn-by-turn driving directions. The system asks questions such as the city and state of your destination and then pinpoints your destination through a point of interest or an address. OnStar went 4 for 4 in my attempts to get me where I was going, with only a pair of slip ups that were corrected by repeating the address. The information is downloaded to the center stack touchscreen where the driver taps go and the directions start. Those directions were precise and for any time that I purposely deviated from my route, the updated mapping and voice call out was put in place. Simply brilliant.
Choose the Premium I Group and you will discover a long list of amenities at your beck and call. Keyless entry with push button start, a tilt and telescoping steering wheel column, zoned climate control, four-way adjustable head restraints, driver memory settings, a 120-volt outlet, a rear view camera, a power rear sunshade, power accessories, and an auxiliary jack were standard. As equipped, this model was outfitted with an 11-speaker Bose audio system with a SiriusXM satellite radio subscription.
Buick LaCrosse Safety Features
Safety features delivered with a driver confidence package included forward collision alert, rear cross traffic alert, side blind zone alert with land departure warning, a head up display and front fog lights. Adaptive cruise control with automatic collision preparation is part of another driver package, the latter offering hints at what autonomous driving will be like.
Indeed, the adaptive cruise control can be set to provide three varying lengths between your Buick LaCrosse and any vehicle in front of it. It works well, slowing the sedan down as needed and bringing it to a complete stop on its own, such as at a traffic light. I tested this feature several times, finding that I had to later step on the accelerator to get the system to reactivate when I was ready to move forward. I also learned that very high profile vehicles such as 18-wheelers do not seem to be sensed as well as standard vehicles. One incident of getting cut off by a trucker revealed that fact, necessitating quick braking action on my part.
The higher end of the Buick LaCrosse pricing spectrum puts this vehicle in Cadillac territory, especially with the CTS sedan, Motor Trends 2014 Car of the Year award winner. You would do well to consider either model, sedans that reflect what the new GM has accomplished.
2014 Buick LaCrosse Premium I Group
Sticker price from $38,810
Price as tested: $45,595
Seats 5 occupants
3.6-liter 24-valve V-6 engine
304 horsepower @ 6,800 rpm
264 foot-pounds of torque @ 5,300 rpm
3.7 inches bore by 3.37 inches stroke
Engine compression ratio: 11.5-to-1
Six-speed automatic transmission
Wheelbase: 111.7 inches
Length: 197 inches
Width: 73.1 inches
Height: 59.2 inches
Passenger volume: 101.7 cubic feet
Storage volume: 13.3 cubic feet
Towing capacity: 1,000 pounds
EPA: 18 mpg city, 28 mpg hwy.
Regular grade gasoline
Fuel tank: 18 gallons
Curb weight: From 3,896 pounds
Vehicle assembly: Fairfax, Kan.
More Car Reviews
Road Tripping With the 2014 Cadillac XTS VSport AWD Platinum
2014 Chevrolet Impala: Decidedly Unboring
Skip the Lexus: 2013 Toyota Avalon Touring
Buick LaCrosse photos copyright Auto Trends Magazine.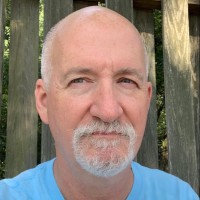 Latest posts by Matthew Keegan
(see all)