The 2014 Buick Regal receives a power boost.
Buick's five-passenger Regal sedan is receiving two important changes for 2014. The first change outfits the Regal with a standard turbocharged 2.0-liter four cylinder engine across the model line. The second change brings in all-wheel drive availability, just what the larger LaCrosse sedan also offers. Buick bought back the Regal in 2011 after a seven-year absence.
2014 Buick Regal.
More power and better handling mark the 2014 Buick Regal.
The updates for the Buick Regal keep this model relevant in a competitive premium small/midsize sedan segment. That segment includes the Lexus IS 250, Acura TSX, and Audi A4, entry-level models sold by these luxury brands. GM has positioned Buick to serve the lower end of the luxury market with Cadillac targeting higher end luxury buyers.
Twin-Scroll Turbocharged Engine
The Regal's twin-scroll turbocharged engine is SAE-rated at 259 horsepower and 295 foot-pounds of torque, all from an engine displacing at just 2.0 liters. In comparison, the 2.0-liter twin-scroll turbo powering the 2014 BMW 428i makes 240 horsepower and 270 foot-pounds of torque. The engine replaces a standard output turbo previously available in the Regal with the higher output motor previously available only in the Regal GS.
Noted Mike Katerberg, chief powertrain engineer, "…with our new 2.0L Turbo, we were able to increase both and create one of the most torque rich and fuel efficient combinations on the market." Buick pairs the engine with a six-speed automatic transmission. Fuel mileage increases as well from 18 mpg in the city and 29 mpg on the highway for the 2013 edition to 21 mpg in the city and 30 mpg on the highway for the 2014 edition.
(See Also — Swift Sportback: 2018 Buick Regal GS)
Ward's 10 Best Engine
The high output turbocharged engine also powers the Cadillac ATS and is a "Ward's 10 Best Engine." GM says that the engine has 95 percent new parts compared with the old engine and features an aluminum block and direct injection. Other changes include dual continuously variable cam phasing with increased authority to maximize low-speed torque and fuel efficiency, an acoustic intake manifold, a new two-piece oil pan, and relocated balance shafts.
GM engineering sought to deliver a smoother, quieter and more refined engine along with improved performance, attributes that Katerberg says are essential elements in a Buick.
The 2014 Buick Regal is priced from $30,115 and is sold in standard, Premium I, Premium II and GS editions. All-wheel drive is available across the model line, pushing the base price up to $32,790. Fully equipped, the Regal GS retails from $40,195 to just over $44,000 when all options are taken.
All-Wheel Drive Availability
Buick describes the Regal's on demand all-wheel drive as a system designed to optimize handling and stability. It automatically monitors road conditions by sending power to the wheels with the most grip. An electronically limited slip rear differential also aids in vehicle stability and cornering capability. On the Regal GS, a three-mode drive control is included, what provides enhanced drive control options not found elsewhere.
A 2.4-liter normally aspirated four cylinder engine is also available. It is part of Buick's eAssist system, a partial hybrid arrangement that utilizes an electric motor and a small lithium-ion battery system to provide limited electric power while increasing horsepower and torque. As equipped, this model is rated 36 mpg on the highway.
A refreshed Buick Regal is important to the brand, a model that has seen its sales fall by 32 percent year-to-date through Oct. 2013. Incentives helped push Oct. sales up by nearly 47 percent and GM would like to maintain the momentum, something the 2014 model may make possible.
---
Further Reading
GM Expands Light Electrification to 2012 Buick Regal
Is the Opel Cascada the Next Buick Model?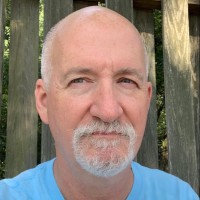 Latest posts by Matthew Keegan
(see all)