On the eve of the New York International Auto Show media days, GM used Manhattans Lincoln Center as the stage for debuting its all-new 2014 Cadillac CTS Sedan. Home to the Metropolitan Opera, the Lincoln Center also hosts the New York City Ballet and the New York Philharmonic Orchestra, among the leading performing arts companies in the world.
That backdrop was, of course, on purpose as it was meant to showcase Cadillacs most important model and associate it with the type of customer the brand already reaches: sophisticated, educated and wealthy patrons of the arts, individuals that have a corresponding taste in vehicles. Enter the 2014 Cadillac CTS Sedan.
Cadillac CTS Sedan
Introduced by Mark Adams, executive director Cadillac global design, the Cadillac CTS Sedan was described as the centerpiece of the product line. Specifically, the CTS Sedan, …has ascended into the top levels of midsize luxury. Adams also noted that each new generation of the CTS is tasked with moving the entire brand forward, a sedan that now enters its third generation.
The Cadillac CTS Sedan was introduced in 2002, the first modern rear-wheel-drive Cadillac, a model that brought to the world its art & science design language. It has since been joined by wagon and coupe variants, although these body styles may be discontinued.
Three Powertrain Choices
The marque's design language has evolved through the years and the new Cadillac CTS Sedan advances that. As before, rear-wheel-drive is standard; all-wheel-drive is available. A normally aspirated 3.6-liter V-6 drives the CTS with a twin-turbo version of this engine available.
A third engine, a 2.0-liter turbocharged four is also available. The smallest engine is paired with a six-speed automatic transmission, the larger engines get an all-new paddle-shift eight speed automatic transmission.
Longer, Lighter Sedan
The newest Cadillac CTS Sedan sits on a wheelbase that is 1.2 inches longer than the outgoing model and is five inches longer overall. Still, it manages to come in lighter and weighs nearly 200 pounds less than the comparable BMW 528i. Indeed, it is that very same BMW and like models from Mercedes-Benz and Audi that are firmly centered in the sedans competitive crosshairs, completing a long promised upmarket transition.
The most notable changes can be seen in the fascia as the grille is wider, offers more detail, while the new headlamp design moves up and across the hood line. LED lighting provides verve, a snappy embellishment that connects with the flowing body line characteristics of this luxury sedan. A similar lighting treatment is found on the chiseled rear deck, providing what Cadillac describes as a crisp, uniform appearance.
Bright, Sophisticated Cabin
Step inside and the cabin offers more room, blending the latest technologies with hand-crafted surfaces. Real wood, carbon fiber and aluminum are offered among the eight available design schematics as is leather including hand-crafted semi-aniline leather that is cut and sewn for each model.
The newest features found inside include 20-way adjustable front seats, with heating and cooling possibilities. A motorized cupholder in the center console, an electronically locking glove box and an 11-speaker Bose audio sound system are standard. Optionally, a 13-speaker Bose surround sound system is also available.
Cadillac Safety Features
The Cadillac line has been setting the pace with safety features, providing 10 airbags standard and with its one-year OnStar subscription.
Automatic parking assist is new to the CTS, while front and rear braking kick in to bring this sedan to a safe stop in emergency situations. Its safety alert seat technology vibrates a warning to prepare drivers when a crash is imminent or when another vehicle is in its blind spot.
Other safety features standard or available include adaptive cruise control, forward collision alert, panic brake assist, lane departure warning and rear cross traffic alert. The CTS also offers a rear vision camera with dynamic guidelines and adaptive forward lighting.
What Comes Next
Beyond the CTS Sedan, we can expect new and updated Cadillac models to roll out including the ELR plug-in hybrid coupe, new versions of the SRX crossover and Escalade SUV, and perhaps a larger crossover to slot between the SRX and Escalade.
Cadillac hasnt said where the CTS coupe and wagon will stand in all this, but our guess is that these models will be dropped. Instead, coupe and wagon variants may eventually roll out with the ATS line, Cadillacs compact model that competes directly with BMWs 3 Series.
---
Further Reading
Thrice Teased: Cadillac Sixteen, Ciel and Elmiraj
Bling it On: 2015 Cadillac Escalade
---
See Also — Cadillac CTS Vsport: Twin Turbo Performance
Photos courtesy of General Motors Company.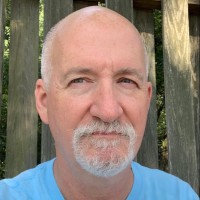 Latest posts by Matthew Keegan
(see all)