Cadillac sales are on an upward trajectory, with year-to-date US sales up by 25 percent over 2012 through Sept. It is one of the fastest growing luxury brands with new models such as its compact ATS and midsize CTS sedans receiving rave reviews.
A third sedan, the XTS slots above the CTS, and is a front-wheel drive model with optional all-wheel drive. The Cadillac XTS VSport AWD Platinum was a recent weekly driver, a five passenger sedan that took our family of four on a 554-mile adventure on the winding mountain roads of western North Carolina.
2014 Cadillac XTS VSport Review
The 2014 Cadillac XTS is available in six trim levels: standard, luxury, premium, VSport premium, premium and VSport platinum. Its price ranges from $44,600 to $72,535, quite a span for one model.
As tested, the XTS VSport AWD Platinum was priced from $69,095. Its white diamond tricoat finish and destination charge pushed the final price up to $71,015.
Vsport is not the V-Series. Cadillac has slotted this performance line below the V-Series, what seems destined for its American-styled models. Its European-inspired ATS and CTS models are likely to continue to offer V-Series variants.
You should consider the XTS as the replacement model for both the STS and DTS, Cadillac sedans that were retired in 2011. The STS was a rear-wheel drive sedan with optional all-wheel drive, the DTS was front-wheel drive only.
Notably, the wheelbase of the XTS comes in at 111.7 inches, nearly three inches shorter than the 2014 Cadillac CTS. However, its overall length is six inches longer, thus the sedan can claim large vehicle status. It is built on the same platform underpinning the Buick LaCrosse.
What differentiates the XTS from the DTS is, well, just about everything. The XTS reflects current Cadillac design language with sharper angles, sweeping body lines and LED treatments. Inside, the latest technologies are applied including the Cadillac CUE infotainment system and an electronic instrument panel.
The tested model adds two features that make this model stand out: the Haldex all-wheel drive system and a twin turbocharged 3.6-liter V-6 engine. It is the first twin turbo from GM and it makes 410 horsepower at 6,000 rpm and 369 foot-pounds of torque at 1,900 to 5,600 rpm.
Cadillac pairs this 24-valve engine with a six-speed automatic transmission. The XTS has manual shifting capabilities with steering wheel mounted paddle shifters at the ready.
Luxuriously Appointed Cabin
To say that the Cadillac XTS is well-appointed may be an understatement. The test vehicle, of course, reflects the model lines top edition and convincingly demonstrates just what Cadillac can do with opulence.
For starters, the interior is bathed in ambient lighting, what provides a look that is at once soothing as it is elegant. The interior is draped in leather with perforated trim across all seating surfaces. Fine wood trim and chrome touches raise the luxury bar, but it just may be the electronic instrument panel and its customizable features that present the wow factor.
It is a colorful display with three dials offering standard odometer, speedometer and trip information read outs. You can change that information to include vehicle range, fuel economy statistics, trip mapping and song information. Steering-wheel mounted controls make quick work of these changes.
Dominating the center stack is another screen, this one featuring Cadillac User Experience or CUE. It is the brands infotainment system, what controls the audio system, navigation and vehicle information. You can access this system by voice command or by touchscreen, the latter using swipes and other finger movements that tablet users understand.
With a long trip ahead of us, I made a point to familiarize myself with the technology, finding it easy to use. Voice commands, however, were often misunderstood, a common complaint with these systems. Bluetooth connectivity (CUE can connect as many as 10 devices) worked out fine although there were two times when we had to disconnect and reconnect to get CUE to pick up the device.
In all, CUE is a welcome respite from infotainment systems that are simply too complicated and are usually persistently buggy.
The Cadillac XTS driver is spoiled with numerous features that ensure ride comfort. This model is equipped with a tilt and telescoping steering column, a heated steering wheel, power adjustable front seats, heated and ventilated front seats, a much welcome drivers seat extender, and lumbar support.
Two full days of long driving took no toll on this drivers body; the seat heating element kept my muscles relaxed.
Other features found in the Cadillac XTS VSport AWD Platinum include a 14-speaker Bose audio system, Sirius XM satellite radio, HD radio, a head-up display, OnStar, automatic windshield wipers, three-zone climate control, a 110-volt outlet, and front and rear parking assist.
A 60/40 split folding bench seat was in the rear, with a pass through to the trunk. The outboard rear seats have a heating feature and both positions come with sunshades. A panoramic sunroof and a power rear window sunshade were also included.
Show and Tell
As much as the interior offered more creature comforts than imagined, what I wanted to know was how this vehicle performed on the road. The cabin and the XTS exterior embellishments are for show; the performance and handling are for tell. And tell it did.
First, the standard engine for the Cadillac XTS is a 3.6-liter V-6. There is nothing extraordinary about this engine, but it is a reliable motor that has been used across GMs product line for several years. For the XTS Vsport, the engine was modified to include a pair of turbochargers.
And the improvement jacks up performance from 305-hp to 410-hp and boosts torque from 264 foot-pounds to 369. Both engines are paired with a six-speed automatic transmission.
Second, Cadillac outfitted the XTS with a Haldex all-wheel drive system. Haldex, owned by BorgWarner, brings in an electronic limited-slip differential, what transfers power from front to back and from side to side along its rear axle. Add in the HiPer strut front suspension and Magnetic Ride Control real time damping and you come away with a sedan that always feels under your control.
The oversteering and understeering you sense with front- and rear-wheel drive models respectively is absent. The AWD system and suspension upgrades add 209 pounds to the XTS, but it isnt especially burdensome considering the performance gained.
On the Road
Our extensive road trip had us traveling from the relatively tame hills near Raleigh, NC, to the rolling mountain passes of the southern Appalachians, including sections of the scenic Blue Ridge Parkway from Wilkesboro to Linville. The parkway with its low speed limits gives you zero opportunity to push the XTS, necessitating a move over to state and local roads.
Press the pedal and the Cadillac XTS hits 60 mph in about five seconds. Thats laudable for a large sedan and entirely enjoyable too especially as it kept its nose straight the entire time.
Thankfully, the local foliage conditions were past peak, thus the usual leaf peepers were mostly out of the way and not hindering my best efforts to push the sedan to reasonable (and somewhat law abiding) limits.
Each twist and every turn of the road kept my confidence up with me not minding the technological assists that moved power to the correct wheel at the right time. And to keep everyone safe, active cruise control was employed liberally to maintain a safe distance between other drivers and to bring this vehicle to an automatic stop.
Yes, the Cadillac XTS is a semi-autonomous vehicle with radar, cameras and ultrasonic sonars working to improve crash protection. Driving purists wont like the many alerts and warnings, but it was fun to test how these features worked including the automatic braking system.
I personally dread the day when fully autonomous vehicles roll out, but semi-autonomous technology is useful provided that it isnt too intrusive.
Cadillac XTS Thoughts
So, the question I am often asked is this one, Would I buy vehicle X if I was in the market for one?
Given my previous swooning for the CTS, I can tell you that the answer for the XTS is, no. But, that takes nothing away from the refined and thoroughly enjoyable Cadillac XTS. Instead, it points out this drivers preference for rear-wheel drive sedans.
In all, the XTS is a good replacement for the STS and DTS, and a positive addition to the ever expanding Cadillac line.
2014 Cadillac XTS VSport AWD Platinum Specifications
Sticker price from $69,095
Price as tested: $71,015
Seats 5 occupants
3.6-liter Twin Turbo 24-valve V-6 engine
410 horsepower @ 6,000 rpm
369 foot-pounds of torque @ 1,900 rpm
3.70 inches bore by 3.54 inches stroke
Engine compression ratio: 10.2-to-1
Six-speed automatic transmission
Wheelbase: 111.7 inches
Length: 202 inches
Width: 72.9 inches
Height: 59.4 inches
Passenger volume: 104.2 cubic feet
Storage volume: 18 cubic feet
Towing capacity: 1,000 pounds
EPA: 16 mpg city, 24 mpg hwy.
Premium grade gasoline required
Fuel tank: 20 gallons
Curb weight: From 4,215 pounds
Vehicle assembly: Oshawa, Ontario
Additional Cadillac Reviews
---
Cadillac XTS photos copyright Auto Trends Magazine.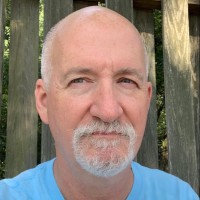 Latest posts by Matthew Keegan
(see all)