Specifications of a Chevrolet police pursuit vehicle.
---
All three US-based car manufacturers compete in the police pursuit vehicle segment. Ford, Dodge and Chevrolet are well represented as each automaker offers two or more models. As has long been the case, all Japanese, Korean and European manufacturers sit out of this market.
2014 Chevrolet Impala Limited
The Chevrolet Impala Police Car or Impala Limited Police Vehicle is a front-wheel drive model powered by a 3.6-liter V-6 engine. It is an older sedan that has since been joined by the Caprice, a rear-wheel drive sedan built in Australia by Holden, a GM subsidiary. A third model, the Tahoe SUV, might also be considered.
The Chevrolet Impala Limited police pursuit vehicle (PPV) features front cloth bucket seats with room between these two seats for police equipment. Both seats provide 6-way power adjustment. To the rear, a vinyl bench seat is provided for an easy-to-clean arrangement.
This sedan also comes with remote keyless entry, a tilt adjustable steering column, a steering column mounted shift lever, secondary driver controls on the steering wheel, cruise control, two cup holders, and power windows and door locks.
Each model also has an AM/FM stereo with CD, a 100-amp power control supply underneath the dashboard and in the trunk, an auxiliary ground stud in the trunk, wiring provision for the headlamps and tail lamp flashers, climate control and a 140 mph speedometer.
Optional Parts and Accessories
GM equips the Chevrolet Impala PPV with power rear view mirrors, 17-inch W-rated tires with steel wheels and a variety of customizable accessories or options including heated outside rearview mirrors, heavy-duty vinyl flooring, roof wiring, spot lamps, a rear spoiler and other features.
All Impala PPV models are equipped with a six-speed automatic transmission. GM says that this model gets 17 mpg in the city and 28 mpg on the highway, the latter beating its competitors.
This model is rated at 302 horsepower at 6,800 rpm and 262 horsepower at 5,300 rpm. It is a direct-injection aluminum block engine with four valves per cylinder and an 11.5 to 1 compression rating. This model takes regular grade gasoline or E85 (ethanol) fuel.
At the Michigan State Police's annual benchmark evaluation of police vehicles for 2013 models, the Chevrolet Impala was clocked as going from 0 to 60 mph in 7.2 seconds, 0 to 100 mph in 18.3 seconds, while completing the quarter mile in 15.6 seconds.
Chevrolet Impala Dimensions
The 2014 Chevrolet Impala Limited sits on a 110.5-inch wheelbase and is 200.4 inches long by 72.9 inches wide by 58.7 inches tall. This model holds five occupants and offers 105 cubic feet of interior space and 18.6 cubic feet of trunk room. Its base weight comes in at 3,743 pounds; the Impala has a 6.5-inch ground clearance.
Beginning with the 2014 models, all Chevrolet Impala PPVs are covered by a 2-year/24,000-mile scheduled maintenance program. The sedan's new vehicle limited warranty offers comprehensive coverage for 3 years or 36,000 miles, whichever comes first.
Corrosion coverage is also for the same period, while rust-through coverage is for six years or 100,000 miles, whichever comes first. GM does not offer a warranty for police equipment installed by independent suppliers.
See Also – New Safety Tech Accompanies 2018 Chevrolet Tahoe Pursuit Vehicle
Other PPV Offerings
Besides the Impala, police and municipal departments might consider the Chevrolet Caprice PPV. This rear-wheel-drive model is powered by the same V-6 engine found in the Impala, but also offers an optional 6.0-liter V-8 engine making 355 horsepower and 384 foot-pounds of torque.
Choose the Tahoe PPV and you will enjoy the utility of an SUV. This model is powered by a 5.3-liter V-8 engine making 320 horsepower and 335 foot-pounds of torque. Like the other two models, you get a six-speed automatic transmission.
---
See Also – Income Tax Breaks and Your Hybrid Car
Photo courtesy of the General Motors Company.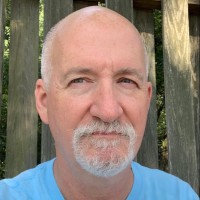 Latest posts by Matthew Keegan
(see all)