Once in a while I get "called on it," sometimes by my children or by my wife. Usually, my family reminds me of something that I said long ago and had since forgotten — such as a promised allowance raise or perhaps to fix a leaky faucet.
Here on Auto Trends, our readers are usually quiet, leaving only the occasional comment. At other times, they are quick to respond to something that I have said, especially when invited to do so through my sporadic Help A Reporter Out queries. One query I sent out this past week generated several responses, including a phone call, multiple email messages and a handful of online answers.
2014 Corvette Pricing
That query went under the title, "Chevrolet Corvette Pricing: To Gouge or Not?," where I asked: "Reports have come in that some Corvette dealers will gouge customers, charging $10,000 or more over sticker price. Question: will this practice come back to bite them or will customers simply pay up?" Along with the question I posted, "Ideally, a Chevrolet dealer authorized to sell the 2014 Corvette would respond, sharing his/her viewpoint. Other auto industry experts are welcome to chime in."
And chime in they did. From dealers themselves to industry experts as well as a phone call from GM where an executive asked that his company's opinion be made known. I hadn't considered contacting GM after discussing the release of the Chevy Camaro with them in 2009. When asked about the heavy price mark ups anticipated for the Camaro, the GM official said that the practice was "discouraged" but that GM had "no control over its dealers." The response this time was different as the Chevrolet spokesman noted that the MSRP is simply the stated price and that, "dealers can charge whatever they want above or below the sticker price."
Gouging Is Not Possible
Dale Furtwengler, author of "Pricing for Profit: How to Command Higher Prices for Your Products and Services," offered an answer that, not surprisingly, aligned closely with the title of his book. Said Furtwengler, "The short version is that price 'gouging' isn't possible because buyers have choices and can choose not to pay seemingly outlandish prices. Those willing to pay, do so of their free will. Those who don't are also making a choice not to buy."
He then concluded, "Over the years I've seen many buyers bemoan what they perceive as pricing gouging at their grocery stores, gas stations and elsewhere every day, but then they return to these same vendors again and again. While there may be some short term effect, people's memories and anger wane, and they return to the vendors who meet most of their needs, the primary one being convenience."
What Customers Want
Furtwengler's position received support from general manager Davis Speight of Starwood Motors in Dallas, a retailer of high-end used cars including the Corvette. According to Davis, he wouldn't consider the premium prices the 2014 Corvette will likely fetch as price gouging, rather that customers are simply paying a premium for a vehicle that they want. He noted, "Not everyone will be able to pay the premium price, meaning there will be fewer people who are able to have it first. It's not the smartest financial decision sometimes, because it's money that you'll never get back on a mass produced vehicle."
Davis added, "If money is not an object to the person, then by all means pay up and be the first on your street to have a car that not many others will have. If money is something to consider, you'll have to place your order behind the people who are willing to pay premium.
"For people that have the money to spend in order to have the first one—money doesn't matter to them so they're not worried about it. They're only considering being the first to have the car they want. The customer knows what to expect and the dealer/client relationship will most likely not be affected because they are aware of this up front. This goes for all makes and models that sell for premium prices. By all means, it's fair trade for a dealer to charge a premium price for a car.
Determined by Market Forces
And as far as my contention that customers will "bite back" at dealers over higher prices Stan Markuze of PartMyRide.com, an online car classifieds site, sees the pricing as a "supply and demand" issue.
Said Markuze, "The new Corvettes are available in limited supply, and the price will be determined by market forces. The consumers who value the scarce vehicle the most will be willing to pay the most money, and will happily do so. In subsequent years, as the supply of the new Corvettes increases, the markups will decrease and the buyers who are not willing to pay high markups will have a chance to buy the cars at a lower price."
Journalists Weigh In
A number of journalists added their thoughts including Philippe Daix, founder of TopSpeed.com. Said Daix, "This is not the first, nor is it the last time dealers will put, "market adjustments" on a popular model. Typically, this doesn't hurt initial sales, as customers will simply pony up the money because they want the car, but it does come back to bite them as the weeks and months pass since its release and the novelty wears off.
"Once the novelty is gone, dealers have to reduce the price back down to MSRP, and if the dealer waits too long, it can lose a number of sales. In a perfect world, the dealer lower the price at the perfect time and it doesn't lose any sales, but typically there is a time where sales dry up because fringe buyers refuse to pay the $10k to $20k "market adjustment" and units sit on the showroom floor.
"Market adjustments" are simply dealerships using the popularity of a car to jack up their profits, but this markup is a negotiable number. This is purely profit for the dealer and not a required fee. If you live in a lower-income or rural area, you can refuse to pay the price and maybe get the adjustment taken off or reduced. This rings even truer around the end of the month when salespeople, managers and dealerships are all trying to hit their monthly unit bonuses. If you see a 2014 Stingray on the lot with a $10k "market adjustment" on the last day of a month and that dealership is just one vehicle away from a big quota, then you had better believe that the manager/owner will reduce or even eliminate that adjustment to sell the unit — they will make up the profit in bonus and manufacturer kickbacks."
Adam Yamada-Hanff of CarNewsCafe.com shared, "It is really only natural for a dealership to charge more for a car when the demand is high and the supply is limited. Most likely with the new Corvette this is what will happen. You see it often and that is the way the market works. It doesn't make it right or fair but dealerships obviously want to make money."
Keeping to MSRP
Still, not every authorized dealer will be looking to make a killing when the 2014 Corvette comes out. Brad Sowers, the owner, dealer and general manager of the Jim Butler Autogroup said that his dealership will be "…selling their entire allocation of new 2014 Corvettes at the recommended MSRP within the St. Louis area." Sowers appears to be more intent on maintaining his dealership's reputation rather than losing customers, claiming also to have "…outsold all other local Chevrolet dealerships through the first half of 2013."
Perhaps other dealers should take Sowers' cue and hold the line on 2014 Corvette pricing although that seems unlikely given the responses we have received.
---
See Also — Good Trends, Bad Trends, Auto Trends
2014 Corvette Convertible and related photos courtesy of General Motors.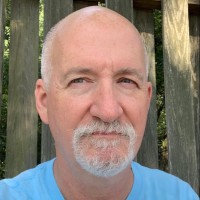 Latest posts by Matthew Keegan
(see all)