It is aimed at a demographic that Nissan calls "early risers" or individuals from emerging countries that are shopping for their first new car.
That product is the Datsun GO, a model that will retail for about 400,000 Indian rupees or approximately US$6750 (CAN$7010), well below the price that any new vehicle is currently sold for in North America.
2014 Datsun GO
The Datsun GO is the first of several products that will wear the revived Datsun nameplate, a model that was designed in Japan and will be built in India for the Indian market.
This five-door, front-wheel drive hatchback is powered by a 1.2-liter four cylinder engine paired with a five-speed manual transmission. The new model was introduced by Nissan and Renault CEO and chairman Carlos Ghosn at a news conference in New Delhi on Monday.
At that conference, Mr. Ghosn noted that the Datsun GO is just the beginning for the resurrected brand that joins two other brands, Nissan and Infiniti. Ghosn explained that Datsun, targeted to reach consumers in emerging markets, will stress reliability, affordability and functionality, the latter evident with its smartphone docking station.
History of Datsun
The Datsun name was introduced nearly a century ago, in 1914. The first three letters of the brand's name, DAT, can be translated to mean "lighting-fast" in Japanese. It also represents the initials for the original three financial backers of the company: Den, Aoyama and Takeuchi.
Later, DAT was marketed as representing Durable, Attractive and Trustworthy, terms that are also being associated with the revived brand. The first-ever Datsun model was the DAT-GO, thus the Datsun GO is designed to tap the same aspirations that young Japanese car buyers had a century ago for inspiring Indian car shoppers in the 21st century.
By the early 1930s, DAT became Datson (later Datsun), with its models originally sold in North American under the Datsun name. By 1984, Nissan replaced Datsun, and the earlier brand faded away.
The Datsun GO sits on a 96.5 inch wheelbase and is 149 inches long by 64 inches wide by 58 inches tall. This model seats five passengers. Additional product details including vehicle weight, payload, speed, options and warranties will be offered closer to its release date.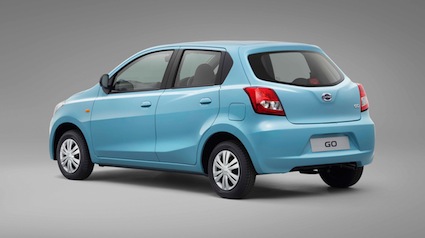 Serving Emerging Markets
Once the Datsun GO hits the Indian market, consumers in Indonesia, Russia and South Africa will also welcome Datsun models. On the new Datsun website, the company says that its products will be "individually developed for different markets," thus some variant of the Datsun GO may emerge elsewhere.
At present, Nissan Motors is a small time player in India, having sold just 37,000 units there in 2012. However, the company expects to triple its sales in 2013 with those numbers surging in 2014 as the Datsun GO hits the market.
To serve India, Nissan opened an assembly plant in Oragadam, near Chennai, in 2010. That plant has an annual build capacity of 400,000 units.
By 2016, 10 new Nissan and Datsun models will hit the Indian market, with more than 300 dealers in place across the country to serve consumers. Nissan currently employs more than 12,000 people in India with those numbers expected to grow as the company expands.
North American Markets
Consumers in the United States and Canada will not see the new Datsun models. Instead, both countries will continue to be served by Nissan and Infiniti, representing the company's mass-produced and luxury product lines.
Other North American countries including Mexico might be ripe for Datsun, but for the short term Nissan has identified just four markets that will welcome the Datsun brand beginning in 2014.
---
See Also – Moscow: Datsun Makes a Splash With Its mi-DO Hatchback
Photos courtesy of Nissan North America, Inc.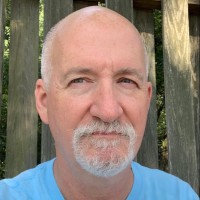 Latest posts by Matthew Keegan
(see all)