Where the fun begins.
---
Say "muscle car and the Ford Mustang and Chevrolet Camaro immediately come to mind. These two sport coupes are the best known and the longest produced models in the segment, but they are not the only two. The Dodge Challenger is the third model, one that bases its styling cues on the first generation model produced from 1970 to 1974.
While the Mustang and Camaro battle for sales leadership, the Dodge Challenger is content to occupy its niche by serving up a variety of increasingly more powerful coupes including the upcoming 2015 Challenger Hellcat.
Indeed, it was the very week that the Hellcat was announced that a 2014 Dodge Challenger SRT Core showed up, my weekly driver and a heck of a one at that.
Return of the Challenger
It was in spring 2008 when the Chrysler Group released the 2008 Dodge Challenger in limited quantities. The revived Challenger, based on the platform underpinning the full-size Dodge Charger and Chrysler 300 sedan models, returned to the market ahead of the Camaro and just after the most recent Mustang overhaul.
The timing was perfect because by the end of that year Chrysler was battling for its life and most likely the Dodge Challenger would never had been produced if its arrival was planned for a year later.
Of the three current muscle cars, the Challenger seems closer to its roots than its competitors, delivering a style that strongly resembles the original. That look includes the customary long hood, coupe roof line, short rear deck, massive wheel wells and an assortment of special characteristics including the iconic gas cap that pays tribute to the original Challenger.
Dodge also wants you to remember only the original and current models, forgetting that the Challenger name was ever ascribed to a captive import supplied to them by Mitsubishi in the late 1970s to early 1980s.
Car manufacturers are prone to making huge marketing mistakes (as in naming that imported model the Challenger) — get behind the wheel of the current iteration and all is forgiven.
2014 Dodge Challenger SRT Core Review
The 2014 Dodge Challenger SRT Core retails from $39,485, well above the $26,495 base price for this model. SRT stands for "street and racing technology" a sub-brand and performance department that has brought forth several Dodge, Chrysler and Jeep variants as well as the Dodge (SRT) Viper.
You will be forgiven if you find that the Challenger's nine editions present some overlap. There are special 100th anniversary Dodge models included in the mix and, besides, the 2014 Challenger is the last of the current generation. The next generation comes out this summer and will include the 707-horsepower Hellcat.
For 2014, the SRT Core is the most powerful Dodge Challenger you can buy and the only one outfitted with the larger of two HEMI engines offered by Chrysler today: a 6.4-liter V-8 making an even 470 horsepower and 470 foot-pounds of torque.
It is a normally aspirated, 16-valve HEMI engine paired with a five-speed automatic or a six-speed manual transmission. Sadly, my tester had the slush box (hangs head down in shame).
Despite the automatic, the Challenger SRT serves up lots of power and in spades. This sports coupe begs to be let loose, delivering a sweet, guttural exhaust note that will urge you to take authoritative action. Quite simply, you are commanded to respond.
Take it to the Track
And that response means shifting the transmission into drive and letting it take you up to speed, bringing you to 60 mph in approximately 4.7 seconds and enabling you to punch through the quarter-mile in under 13 seconds. If you are fortunate enough to get in some track time, the SRT's top speed is 182 mph.
The Challenger SRT is a speeding ticket waiting to happen. Cruise control can keep you under control until you arrive at your secret destination where you can open her up. And it is somewhere out there where you will fully appreciate the twisting power under your control as you take the speedometer up yet another notch.
To its credit, Dodge outfitted the SRT Challenger with a sport-tuned steering, a rear stabilizer bar, a high-performance suspension system, and a 3.92 rear axle ratio. This two-ton beast feels and looks heavy, but manages to stay planted even as it negotiates twisty roads.
I am not recommending that you perform the same tricks with the SRT Challenger that you might undertake in a BMW M6 or a Porsche Cayman S, but I will say that you should feel more comfortable in turning things up a notch than you would with the base model. Need to stop fast? You have vented/slotted rotors with four-piston Brembo fixed calipers at the ready.
Keeping Up With Appearances
Dodge called the test model's paint scheme, "plum crazy pearl." You might reference it as "purple people-eater" or something to that end. Either way, the color elicited not a few comments, mostly positive, and some "wows" as well.
The oddity about this model is that the handsome "392" badging found near the front wheels in older models was replaced with black stickers, something a few people noticed and expressed disappointment in. I cannot say why the change was made, but I will say that the older look was the better look.
Inside, the cabin is roomy up front, fairly cramped in the back and laid out simply. Nothing to brag about as far as materials used — lots of plastics, bright work trim and cloth seat surfaces with SRT embossed on the headrests.
Even so, it is a marked improvement over the first generation model with clean, easy to read analog displays, useful steering wheel mounted controls and a colorful infotainment system display that is easy to read and configure as you zoom your way around.
Beneath the center stack is the console containing the transmission shifter, a cup holder and a smart phone holder. That latter holder is more of a slot, a smart way to hold your delicate device as you run the Challenger through your paces.
Price As Tested
The test model retailed for $44,925, with nearly $4,500 in optional equipment added and a $1,000 gas guzzler tax slapped on the hood. Rated 14 mpg in the city and 23 mpg on the highway for a combined 17 mpg, you get "fined" for the pleasure of putting the pedal to the metal.
As equipped, a six-speaker Boston Acoustics audio package was a $450 add on. An electronics convenience package added another $750, delivering a security alarm, power heated side mirrors, and a temperature and compass gauge.
The slush box added another $1,200 with performance tires tagging on an additional $150. The UConnect infotainment system was extra as well ($895), bringing in the 6.5-inch display, a Garmin navigation system and Sirius Travel Link, among other benefits.
On the storage side of the house, Dodge provides a split-folding rear seat that expands storage space smartly. I think most people who buy this car do so with only themselves and perhaps their "significant other" in mind. Thus, the added storage room gained by folding down the rear seat is an important benefit.
Beyond 2014
When writing about the Challenger you can't escape talking about "what's next." That "next" is the 2015 edition or next generation model that at first glance seems more like a refresh than anything else.
What will be changed is the interior, providing a more sophisticated and refined look. The 707-hp supercharged Hellcat also makes it debut, a limited edition model priced from $59,995.
The Dodge Challenger certainly isn't for everyone, but if you like the look and feel of a traditional sport coupe, it bears your consideration. Your only question at this point is whether to grab a 2014 or go with the 2015. I can't give you the answer, so I guess you will have to try them both.
2014 Dodge Challenger SRT Core Specifications
Sticker price from $39,485
Price as tested: $44,925
Seats 5 occupants
6.4-liter 16-valve HEMI V-8 engine
470 horsepower @ 6,000 rpm
470 foot-pounds of torque @ 4,200 rpm
4.09 inches bore by 3.72 inches stroke
Engine compression ratio: 10:9-to-1
Five-speed automatic transmission
Wheelbase: 116.0 inches
Length: 197.7 inches
Width: 75.7 inches
Height: 57.1 inches
Passenger volume: 91.5 cubic feet
Storage volume: 16.2 cubic feet
Towing capacity: NR
EPA: 14 mpg city, 23 mpg highway
Premium grade gasoline
Fuel tank: 19.4 gallons
Curb weight: From 4,231 pounds
IIHS safety rating: Not available
Limited vehicle warranty: 3 years/36,000 miles
Powertrain warranty: 5 years/100,000 miles
Corrosion warranty: 3 years/Unlimited miles
Vehicle assembly: Brampton, Ontario, Canada
---
2014 Dodge Challenger SRT Core photos copyright Auto Trends Magazine. All rights reserved.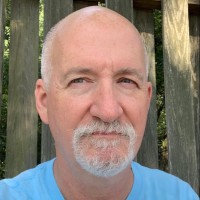 Latest posts by Matthew Keegan
(see all)