Popular pickup truck to replace steel with lightweight aluminum.
---
The next generation Ford F-150 pickup truck will debut next year, but if Ford has its way it'll come in as much as 700 pounds lighter than the current truck. That's because Ford plans to make user of lighter weight materials such as aluminum to save weight and to raise fuel efficiency.
Weight Loss
The pound shedding will yield a truck that is 15 percent lighter according to the The Wall Street Journal. Ford's switch to an aluminum body is part of the automaker's effort to achieve much higher EPA fuel requirements. By 2025, manufacturers must have a fleet average of 54.5 miles per gallon, about double what they must get now.
Perhaps the chief obstacle Ford will have to overcome are perceptions that aluminum is not as durable as steel. It also costs more than steel and will trim profits for one of its most profitable vehicles.
Ford will also have to invest in new manufacturing equipment and assembly techniques, additional costs that go beyond the materials used.
Aluminum v. Steel
The Journal article also pointed out a detail that truck owners won't easily dismiss: the Ford's strongest competitors, General Motors and Chrysler, will continue to use steel. Ford, Chevy/GMC and Ram make a big deal about truck toughness as do Toyota and Nissan.
Ford will have to make a case that its trucks can handle the most punishing assignments or risk losing customers. And perhaps its 35-year lock hold on the best-selling truck model in the U.S.
Ford's approach to trimming the F-150′s weight is in contrast to what it was considering earlier: developing a lighter weight version of the F-Series or an F-100 truck that would have come in slightly smaller than the big F-150.
But, that talk took place before the federal government announced new fuel mileage requirements, forcing Ford to look at reducing weight in its heaviest trucks.
GM may build a lighter version of its trucks after the new Chevrolet Silverado and GMC Sierra debuts next year. Chrysler will employ an 8-speed transmission and grille shutters in a bid to make its trucks more efficient. Nissan's new truck will roll out next year too and Toyota will likely follow with the next generation Tundra by 2014.
More Diesels?
With the F-Series shedding pounds and other manufacturers looking for other ways to save, we'll likely see smaller engines powering these vehicles.
Heavy duty versions of Ford, Ram, Chevy and GMC trucks offer optional diesel engines. Might we see smaller diesels offered with the standard models?
---
See Also – Aluminum Tough: 2015 Ford F-150
Images courtesy of Ford Motor Company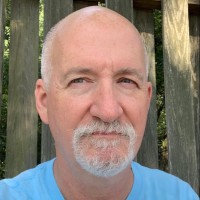 Latest posts by Matthew Keegan
(see all)