You can make your green dreams a reality with the Fusion Energi.
===MPG figures updated June 12, 2014 per the Ford Motor Company.===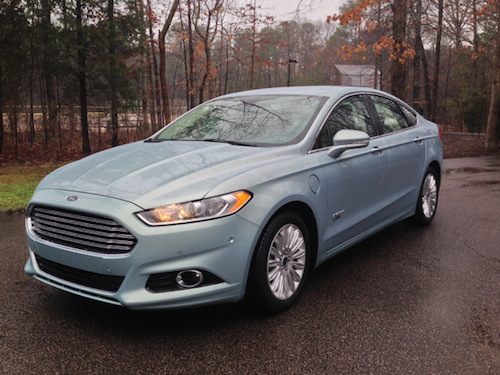 We've heard it all before: for just under $40,000 you can get behind the wheel of a plug-in hybrid electric vehicle (PHEV) and receive a sizable federal tax credit too. But that talk was for the Chevrolet Volt and its $7,500 tax credit.
It took two years for Ford to respond to the Chevy Volt and the automaker now offers a pair of PHEVs in its Ford Fusion Energi (midsize sedan) and Ford C-MAX Energi (compact multi-purpose vehicle or wagon). Because the electric-only range for both vehicles is shorter than the Volt, the tax credit is lower too. Still, with that credit coming in at $4,007 for 2014, eligible buyers stand to lower their final price significantly. You won't see your savings until after you file your federal tax return, however.
2014 Ford Fusion Energi
And pricing is an important matter when it comes to vehicle electrification, a high cost that has kept many people from seriously considering these models. A 2014 Ford Fusion Energi SE was a recent test drive, a model priced from $38,700 and retailing for $44,620, with destination charge included. Following further research I learned that Ford shaved $4,000 from the sedans price, bringing the test models price down to $40,620. After taking the tax credit, your final price would run $36,613 with taxes, tags and related expenses extra.
The Energi line is composed of two vehicles, with the Energi appellation representing plug-in hybrids as opposed to traditional hybrids. Ford still sells traditional hybrid (HEV) models with the Fusion Hybrid S priced from $26,280 and the Hybrid SE coming in at $27,280. Its top-of-the-line Hybrid Titanium costs $32,600; the plug-in version of that edition retails for $36,500.
So, the spread between like HEV and PHEV models is $3,900 for the Titanium and $7,420 for the SE. Yes, there are some package differences that add to the pricing confusion. And the $4,007 federal tax credit can be taken for only the PHEVs, not the HEVs.

Second Generation Ford Fusion
The Ford Fusion, gas and hybrid models alike, is now in its second generation. The current version comes in longer than the previous generation model, adding just over five inches to the wheelbase and about two inches to its overall length. Between the wheels the Fusion is on the top end of the segment, giving rear seating passengers more legroom than most competitors. Three people can sit on the back seat comfortably.
Other significant changes for the current Fusion is new fascia with a grille reminiscent of the Aston Martin. On the Fusion Energi, that grille is flanked by projector laser-cut headlamps and LED daytime running lights. Fog lamps also mark off a sporty air intake at the base of the front fascia.
The Fusion Energi features two sets of profile character lines. The first runs near the top of the doors across the door handles and the second is located just above the rocker panels and picks up again aft of the rear wheels. This model features a sweeping roof line that tapers down to the notched trunk.
Interior Equipment and Options
Inside, the Fusion Energi offers an expansive cabin with a two-tone dashboard. A leather-wrapped steering wheel tilts and telescopes, fronting a digital instrument panel. That panel features extensive EV information including EV mode, trip information, miles per gallon, and efficiency leaves, the latter to encourage economical driving. Drive more efficiently and the branch adds more leaves, drive less efficiently and you may have just one leaf to show for it. I daresay that it is the type of encouragement that works.
Following four separate electrical hook ups that provided 15 to 16 miles of electric only range, Ford says I averaged exactly 43 mpg to the gallon across 265 miles driven for the week. Not too shabby. And those connections were done at public charging stations in my area, offering free recharges by means of the LED illuminated charge port located aft of the front drivers side wheel.
The Fusion is supposed to provide 21 miles of electric-only range, but I could only get 16 miles out of a full recharge. By comparison, the Chevrolet Volt provides 38 miles of electric-only range. But there are other differences between these two vehicles: the Energi switches back and forth between electric and gas power, while the Volts electrical propulsion system is always on. That means its gas engine acts like a generator.
Ford generously equips the Fusion Energi with a long list of convenience features. Each model is equipped with dual zone climate control, dual illuminated visor mirrors, dome lamp and map lights, three 12-volt power points, a 110-volt outlet, power accessories, and steering wheel-mounted audio and cruise controls. You also get a leather shift knob, a leather-wrapped steering wheel, in-door storage, a front center console, a two-tier glove box, a six-speaker audio system, and SYNC with MyFordTouch infotainment.
As tested, the Ford Fusion Energi came with $5,125 worth of options. These included: active park assist, a reverse sensing system, navigation, a rear view camera, push button start, and a driver assist package with lane keep assist and a blind spot information system with cross traffic alert. Ford also outfitted this vehicle with its unique rear inflatable seat belts (see Nifty Idea: Inflatable Seat Belts!)

---
Extended Range with the
2014 Ford Fusion Energi
View manufacturer details and pricing
---
On the Road
The Ford Fusion Energi is powered by a 2.0-liter four-cylinder engine that runs on the efficient Atkinson cycle as well as an electric motor. This model is paired with a continuously variable automatic transmission. The hybrid has a 7.6 kWh lithium-ion battery that recharges in seven hours with a regular home connection and is as few as 2.5 hours with a 240-volt recharge unit. The gas engine makes 141 horsepower, the electric motor produces 118 horsepower. Total system power is sustained at 188 horsepower.
Start the Fusion Energi and you'll likely be greeted by silence especially if there is reserve electrical power from a recharge present. The sedan acts as a typical hybrid part of the time, switching from gas engine to electric motor as needed. When recharged directly from an outside source it operates in electric-only mode for up to 21 miles. That EV mode, however, is supplemented by the gas engine when optimum power is needed as I discovered during one emergency situation when I was following a truck that ran over road debris and lost at least one tire, throwing rubber and plastic everywhere. As the truck moved over to my right, another car was bearing down on me, oblivious to both my braking and maneuvering. Once past the debris scene I floored the accelerator and the maximum horses helped me move away.
Handling for the Fusion Energi is tame or what you would expect in a front-wheel drive model. You don't buy this kind of vehicle for its handling prowess, rather for its fuel efficiency. In one driving scenario where I took a right turn a little too ambitiously, the rear wheels gave out from underneath the vehicle before the stability control system kicked in. Torque vector control, what sends braking power to the inside wheels as needed, is present. It limits understeer, the bane of many front-wheel drive models.
Strengths and Weaknesses
The Ford Fusion Energi is a difficult vehicle to dissect. On the one hand, it offers the same style and interior roominess found across the model line. That alone sets this vehicle apart from the pack and explains why Fusion sales are gaining.
On the other hand, investing in a plug-in hybrid means shelling out the extra cash over the standard hybrid. Its a cost that can be made up with the federal tax credit in the Titanium model, but you're still paying about $4,000 more for the PHEV SE. Whats more, the fuel economy of both types of hybrids is nearly the same, effectively erasing the plug-in advantage.
In all, the Ford Fusion (from $21,970) offers one of the best looking models in its class. Well-equipped gas models can be had for under $30,000 delivering 34 mpg on the highway too.
---
2014 Ford Fusion Energi SE
Sticker price from $34,700
Price as tested: $39,825
Seats 5 occupants
2.0-liter 16-valve four-cylinder engine (Atkinson cycle)
141 horsepower @ 6,000 rpm
188 net horsepower
129 foot-pounds of torque @ 4,000 rpm
3.44 inches bore by 3.27 inches stroke
Engine compression ratio: 12:3-to-1
Continuously variable transmission
Wheelbase: 112.2 inches
Length: 191.8 inches
Width: 75.2 inches
Height: 58 inches
Passenger volume: 102.8 cubic feet
Storage volume: 8.2 cubic feet
Towing capacity: N/R
EPA: 38 mpg (88 mpg equivalent)
Regular grade gasoline
Fuel tank: 14 gallons
Curb weight: From 3,913 pounds
IIHS safety rating: Top Safety Pick+
Safety features: Adaptive cruise control, backup warning
Limited vehicle warranty: 3 years/36,000 miles
Powertrain warranty: 5 years/60,000 miles
Safety restraint system warranty: 5 years/60,000 miles
Corrosion warranty: 5 years/unlimited miles
HEV warranty: 8 years/100,000 miles
Vehicle assembly: Hermosillo, Mexico
---
More Car Reviews
2014 Audi A6: Surprised by Four
2014 Dodge Durango Limited: Classy Crossover
2014 Toyota Corolla: Best Bang for the Buck?
Sporty Sedan: 2014 Buick Regal GS
---
2014 Ford Fusion PHEV photos copyright Auto Trends Magazine. All rights reserved.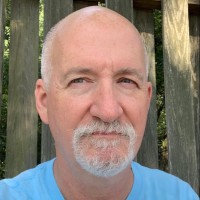 Latest posts by Matthew Keegan
(see all)