Driven: 2014 GMC Sierra 1500 Crew Cab 4WD Denali
---
If there is one word that explains why GM kept GMC and ditched Pontiac, that word would be Denali. Denali (or Mount McKinley) is the highest mountain peak in North America. It also represents the pinnacle GMC trim level, for the most luxury found in any GM vehicle line this side of Cadillac.
While the Denali line and its high profit margins rendered low-profit Pontiac pointless, it also forced competing brands to respond with high-end crew cab pickup trucks of their own. Namely, we now have the Ram 1500 Laramie Longhorn, Ford's F-150 King Ranch, and the Toyota Tundra 1794 edition.
Even the similar Chevrolet Silverado now has the High Country — a high-lux, country-themed appeasement for long envious Chevy dealers. It isn't a Denali, but it comes in close.
The take rate on high-end pickup trucks is small, but when the purchase is done the profits range from $10,000 to $15,000 per vehicle, well above the average $7,000 profit for large pickup trucks.
Denali is available in Sierra regular- and heavy-duty pickup trucks as well as across GMC's utility vehicle line: Terrain, Acadia, Yukon, and Yukon XL. When the smaller Canyon pickup truck returns this year, likely a Denali edition will eventually follow.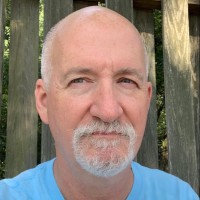 Latest posts by Matthew Keegan
(see all)