The Hyundai Equus is the top-of-the-line model in this Korean brands arsenal, a true-blue full-size luxury sedan that is in the same class as the Lexus LS, Audi A8, BMW 7 Series, and the Mercedes-Benz S-Class.
It retails for about $10,000 less than the Lexus and comes in at a price far below its German competitors, offering value in a segment where shoppers seem to care more about prestige and branding than for saving their money.
That doesn't mean that the Equus doesn't hit many of the high points for the segment it does. Rather, it is a model that seeks to change perceptions about Hyundai and adds the prestige to go with it.
The Equus proportions are in line with the largest Lexus and what the top European brands offer. Its brand name, Hyundai, has long stood for value, with quality and reliability more recent attributes. Combined, these three Hyundai hallmarks have helped the brand enjoy soaring sales even as capacity constraints and stiff competition weighs in.
2014 Hyundai Equus Ultimate Review
The Equus is a thoroughly wonderful sedan. That it is a Hyundai may explain why fewer than 4,000 units have been sold in each of the past two years, a sedan now in its fourth model year for US sales.
In 2013, Lexus sold 10,727 LS sedans, up 28.5 percent. Mercedes-Benz sold 13,303 of its S-Class sedan, up 8.5 percent. BMW sold 10,932 units of its 7 Series, down 1.5 percent. And Audi sold 6,300 units of its A8, up 5 percent.
Meanwhile, Hyundai sold 3,578 Equus units, down 10 percent for the year. Two headwinds are working against the Equus: its Hyundai association and lack of all-wheel drive availability. Brand conscious folk wont buy the Equus because it is a Hyundai and although its rear-wheel drive layout is quite good, not offering all-wheel drive may also hold down sales.
Beyond the mind-numbing statistics, Hyundais Equus offers limo-like good looks, a quiet and comfortable interior, and the latest technological features that large luxury sedans provide. On that level the Equus matches its competitors, the beginning and ending purchase decision point for one segment of shoppers.
Powerful Engine, Smooth Transmission
Under the hood, a 429-horsepower 32-valve V-8 engine is at work, and is paired with an 8-speed automatic transmission. It is the only powertrain coupling available, but it also the only one needed. It is rated at 15 mpg in the city and 23 mpg on the highway.
After 304 miles on a single tank I had to head the pump, getting an estimated 17 mpg in mostly highway driving. Chances are if the Hyundai Equus or one of its competitors is on your list, gas mileage is a low priority.
The Equus design does not follow the current Hyundai fluidic sculpture styling convention. It has a distinctive front grille, flanked by HID headlights located above fog lights set within sculpted alcoves. An air intake is found between the fog lights.
This model is outfitted with power operated side mirrors with turn signal indicators, 19-inch alloy wheels, and LED tail lights. The only exterior hint that it is a Hyundai is the scripted H symbol centered between the tail lights. No use of Hyundai anywhere instead, the Equus symbol graces the front hood, the wheels and on the steering wheel.
Leather, Wood, and Refinement
Inside, the 2014 Hyundai Equus is lavishly appointed with supple leather on the seats, across the dash, and on the door panels. The headliner is of microfiber suede, and premium wood trim is in abundance.
Hyundai equips the Equus with 12-way power front seats, with heating and cooling elements. The tilt and telescopic steering wheel is also heated, itself made of wood and wrapped in leather. The wheel also includes secondary control switches and dials.
A 9.2-inch display screen features a Driver Information System as well as the navigation interface. The screen is clear, easy to read, and simple to control by means of a large dial located between the front seats.
That display features the rear view camera as well as a 360-degree view of the sedan. More than once it came in handy when I needed to back into a tight space.
Todays luxury sedans offer a heads-up display (HUD) and the Hyundai Equus has one of its own. You can display vehicle speed, turn-by-turn navigation, and see several warning displays including blind spot detection within plain sight.
I appreciated that I could adjust the height of its appearance on the windshield, with Hyundai making it possible to adjust it up and down with ease.
Hyundai Equus: BMW Amenities, Limousine Ride
Not unexpectedly, the Hyundai Equus has its own audio system of note. If you're going to compete with the top echelon, then your sound system must deliver.
The Equus is equipped with a 598-watt, 17-speaker Lexicon surround sound audio system, one that includes a 13-channel digital amplifier, SiriusXM satellite radio, HD radio, and the accompanying iPod/USB and auxiliary input jacks.
Lets just say that if you want a symphony experience or enjoy your favorite rock concert, you wont be disappointed.
Hyundais technology credentials are evident in the Equus LCD instrument cluster. Its a sharply luminous display with a 12.3-inch screen that changes screen color when you change the driving mode (i.e., normal, sport, snow). Trip information is located front and center with the odometer on the left and a speedometer on the right.
Rear seating room is for three, but consider that option carefully. For when there are two people present, the outboard seating positions ratchet up the comfort level by reclining, and can be heated and cooled.
You need to drop down the center seat armrest to access these controls which also provide lumbar support, localized heating and cooling, and control of the two front seat back LCD display screens. Both rear side windows have sunshades when the Ultimate package is chosen, providing an additional level of comfort and privacy for rear-seating passengers.
Hyundai Equus or Not?
You may hear that the Hyundai Equus doesn't have the handling or ride of its upmarket contemporaries. I wont dispute those findings. The Equus reminds me of what the Lincoln Town Car might have become had the Ford Motor Company created a new model.
Equus has the price and the package that would satisfy American luxury car buyers, but improved body sculpting, a more forceful grille, and a distinct rear deck would certainly be attention grabbers.
As it stands, the Equus is closer in price and style to the Lexus LS than its German competitors, a value-oriented luxury liner that represents a good first shot for Hyundai.
2014 Hyundai Equus Ultimate Specifications
Sticker price from $61,000
Price as tested: $68,920 (estimated)
Seats 5 occupants
5.0-liter 32-valve V-8 engine
429 horsepower @ 6,400 rpm
376 foot-pounds of torque @ 5,000 rpm
3.78 inches bore by 3.43 inches stroke
Engine compression ratio: 11.5-to-1
Eight-speed automatic transmission
Wheelbase: 119.9 inches
Length: 203.1 inches
Width: 74.4 inches
Height: 58.7
Passenger volume: 109.3
Storage volume: 16.7 cubic feet
Towing capacity: Not Rated
EPA: 15 mpg city, 23 mpg hwy.
Regular grade gasoline
Fuel tank: 20.3 gallons
Curb weight: From 4,616 pounds
Vehicle assembly: Ulsan, Korea
More Hyundai Reviews
Hyundai Equus photos copyright Auto Trends Magazine. All rights reserved.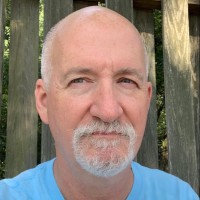 Latest posts by Matthew Keegan
(see all)