The Hyundai Equus battles it out with Europe's thoroughbreds.
At the 2013 New York International Auto Show, a refreshed 2014 Hyundai Equus was paraded out, a mid product cycle update featuring numerous changes inside and out. This flagship sedan is one of three premium models sold by Hyundai, a Korean brand that introduced its first premium model to the US market in 2009 when the Hyundai Genesis Sedan made its debut.
2014 Hyundai Equus
The Genesis Sedan was followed in subsequent years by the Genesis Coupe and Hyundai Equus, the latter a large rear-wheel drive sedan designed to strike at the heart of BMW. BMWs 7 Series as well as the Lexus LS 460, Mercedes-Benz S-Class and the Audi A8 have been deemed fair competition although Hyundai data reveals just 3,972 Equus units were sold in the United States for 2012.
Still, Hyundai's data also reveals that the Equus is the most shopped brand in its category, giving the automaker enough reason to stand behind it. Besides, last years sales reflected a 24 percent increase over 2011, demonstrating that there is a lot of potential for Equus.
It will be a few more years before we see a totally new Hyundai Equus hit the market. For now, shoppers may find the interim updates more than sufficient to extend this models appeal.
Interior and Exterior Changes
The exterior changes will include a new front bumper and grille design supplemented by standard LED fog lamps. New 19-inch polished wheels and side mirrors are also on tap.
Inside, the instrument panel, center stack and shift lever receive a full redesign. Steering wheel setting controls have been rearranged with changes to the rear seat center console controls as well. The 2014 Hyundai Equus will also offer a new, ivory leather interior with upgraded genuine wood trim choices.
The Hyundai Equus is sold in Signature and Ultimate packages, offering seating for four or five. Additional changes will include an upgraded Blue Link telematics package, larger cluster and upper center stack displays, tri-zone climate control, dual rear seat entertainment monitors, power door closure and power lumbar support for rear outboard seating positions.
Powerful Engine, Advanced Transmission
Every Hyundai Equus built is outfitted with a 5.0-liter V-8 engine that makes 429 horsepower at 6,400 rpm and 376 foot-pounds of torque at 5,000 rpm. This direct injection engine makes use of dual continuously variable valve timing, a variable induction system and has a 11.5 to 1 compression ratio. Hyundai pairs this engine with an eight-speed automatic transmission.
EPA fuel economy remains unchanged, with this model getting 15 mpg around the city and 23 mpg on the highway. Premium grade gasoline is required.
Standard Safety Features
The Hyundai Equus comes equipped with numerous safety features that are standard across the model line. These include adaptive cruise control, blind spot detection, rear cross traffic alert, a head up display and a multi-view camera system. An air suspension system offers normal and sport modes, with a snow mode new for 2014. New suspension bushings enhance both handling and ride comfort.
Pricing for the 2014 Hyundai Equus has yet to be announced. Likely, we see it will starting around $60,000 or about $15,000 below the base price for the current BMW 7 Series.
---
See Also — Say Good-Bye to These Models
Photo courtesy of Hyundai Motor America.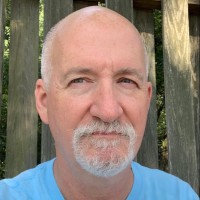 Latest posts by Matthew Keegan
(see all)