Invariably, when I am asked my opinion about a new passenger vehicle, the conversation includes one or more crossover utility vehicles (CUVs). These models are immensely popular and represent today's version of the sport utility vehicle.
SUVs are built on truck-based platforms while CUVs have "crossed over" to car-based platforms. Crossovers are more rigid, get better fuel economy, are roomier, but lack the off-road characteristics of traditional utility vehicles. Still, a CUV is not a minivan and most likely will be chosen as the family vehicle, more so than a sedan and certainly much more so than a minivan.
2014 Hyundai Tucson
Hyundai has a pair of crossovers in the mix. The Hyundai Santa Fe is a medium-sized model with an available stretched wheelbase edition. The Hyundai Tucson is a compact model, a second generation edition now in its fifth model year. Several of its competitors, including the Toyota RAV4 and Ford Escape are newer, putting Hyundai at a slight disadvantage. But that will change soon as the upcoming 2015 model starts the third generation and includes a limited available fuel cell edition.
Notably, both the Toyota and the Ford get better gas mileage and although the power numbers are nearly the same, I have to give the performance edge to the RAV4 over the Tucson. My only test drive of the current generation Escape was one that was equipped with a turbocharged 1.6-liter engine. It was not the most powerful engine in the Escape's three-engine line up and it was certainly smaller than the 2.4-liter four cylinder engine found in the Tucson.
And that Tucson engine was the larger of two engines offered, with the other displacing at 2.0 liters making 164 horsepower at 6,200 rpm and 151 foot-pounds of torque at 4,000 rpm. As equipped, the tested Tucson was rated at 182 horsepower at 6,000 rpm and 177 foot-pounds of torque at 4,000 rpm. All Tucson models are paired with a six-speed automatic transmission.
What the Hyundai Tucson does deliver is a handsome looking utility vehicle with a form that is not radically different from its competitors. The "fluidic sculpture" design influence of the Hyundai brand is evident although hardly as radical as seen in the Sonata, the midsize sedan that introduced that look.
In the Tucson you still get several notables including a flared headlight assembly with LED daytime running lights, a trapezoidal grille, contrasting body skirting and in the case of the Limited edition, a two-section panoramic sunroof.
Three Trim Levels
The 2014 Hyundai Tucson is priced from $21,450 (GLS) and is also sold in SE ($23,500) and Limited ($26,200) editions. Front-wheel drive is standard, all-wheel drive is available and ultra-low emissions versions can be had. As tested, the Tucson listed for $29,835 as it included a $2,750 technology package that added the special sunroof, the LED running lights, brought in a navigation system and upgraded the audio package.
That price surprised me as it nearly equalled what my wife paid for her RAV4 earlier this year, a model equipped with all-wheel drive. Hyundais are typically priced slightly below the competition and include more standard equipment, but those attributes were not apparent.
As a consumer, I have difficulty wrapping my mind around the prices of today's small crossovers. Most buyers, however will consider mid grade trims, with cloth seating surfaces wholly sufficient. It is entirely possible that you can find one for about $25,000 by giving up all-wheel drive and through dogged negotiating.
Comfortable Interior
Inside, the Hyundai Tucson provides comfortable seating all around. The Limited edition brings in leather seating surfaces and heated front seats, along with keyless entry, push button start, a leather-wrapped steering wheel and a leather gearshift knob. You also get a tilt and telescopic steering wheel, power heated side mirrors with embedded turn signal indicators, dual zone climate control, a 4.3-inch color display and a rear view camera.
The comfort level for the driver is quite good with sufficient bolstering and support all around. Only the driver seat is power operated, the front passenger seat adjusts manually. The Limited edition provides cruise and secondary controls on the steering wheel. Windows, door locks and mirror controls are easily found on the door — a 45 degree angled layout that is especially helpful.
Also set at an angle are the oval shaped housings for the analog tachometer and odometer. It provides a sporty look with a digital driver information's display found between the two.
Storage and Technology
Props to Hyundai for a center console compartment that is both attractive and functional. It provides an easy place to store your smartphone while you are driving and includes a pair of 12-volt outlets as well clearly labeled auxiliary, iPod and USB ports. Front and rear map lights, illuminated sun visor mirrors and a sunglasses holder are also included.
Between the front seats is a deep, covered storage compartment with a removable tray. This model also has an average-sized glove box, in-door bottle holders and storage, plus four cup holders. The front seats feature seatback pockets; the rear seat folds in 60-40 fashion.
Hyundai provides the Tucson Limited with a removable cargo compartment cover (squeeze it in from both sides to remove). That cargo department also features a 12-volt outlet, but no cargo hooks. A small light on the driver's side illuminates the area. A full spare tire sits below the floor with enough room to also house an emergency kit or a brush ice scraper.
---
2014 Hyundai Tucson Limited FWD
---
On the Road
Gasoline direct injection is new for 2014, replacing the previous multiport injection. The result is improved engine response and torque.
Put the transmission into gear and the Tucson shifts smoothly without any perceptible lag or hesitation. Under normal conditions, the engine runs smoothly. Floor the pedal and the response is immediate and met with a whine as the engine is worked to its limits. It isn't the most powerful engine in it class, but it gets the job done.
Handling is quite good for a compact crossover. MacPherson strut front and multi-link rear suspension systems work to give a smooth ride and optimum control. You can even disconnect traction control if you prefer a more spirited drive. A switch located behind at the base of the dashboard to the left of the steering column handles that. That switch is next to one that controls hill descent, useful for when you are trailering. The Tucson is rated to pull between 1,000 and 2,000 pounds, depending on the model.
All Things Considered
Hyundai's infotainment interface, Bluelink, is easy to figure out. The automaker makes use of knobs and switches, presenting a colorful display that is sensibly laid out. The turn-by-turn voice directions were clear although twice it indicated turns on roads in the opposite direction. For instance, had I turned left instead of right, I would have ended up in someone's driveway.
Besides the Ford and the Toyota, other Hyundai Tucson competitors include the Nissan Rogue, Subaru Forester, Honda CR-V, Chevrolet Equinox and the Mazda CX-5. The CX-5, for example, delivers far superior fuel economy coming in at 26 mpg in the city and 35 mpg on the highway for best in segment numbers. Another CUV to consider is the similar Kia Sportage.
What Hyundai does have that no competitors offer are outstanding warranties. Its original warranty lasts for five years or 60,000 miles and its powertrain warranty is for 10 years or 100,000 miles. The warranties alone provide a competitive edge for this powerful Korean automaker and with very good quality including fit and finish, the Hyundai Tucson should not be easily dismissed.
2014 Hyundai Tucson Limited FWD
Sticker price from $26,200
Price as tested: $29,835
Seats 5 occupants
2.4-liter 16-valve four cylinder engine
182 horsepower @ 6,000 rpm
177 foot-pounds of torque @ 4,000 rpm
3.46 inches bore by 3.82 inches stroke
Engine compression ratio: 11:3-to-1
Six-speed automatic transmission
Wheelbase: 103.9 inches
Length: 173.2 inches
Width: 71.7 inches
Height: 66.3 inches
Passenger volume: 101.9 cubic feet
Storage volume: 25.7/55.8 cubic feet
Towing capacity: 1,000 to 2,000 pounds
EPA: 21 mpg city, 28 mpg highway
Regular gasoline
Fuel tank: 10.5 gallons
Curb weight: From 3,294 pounds
IIHS safety rating: Good, except Poor in Small Overlap Front
Limited vehicle warranty: 5 years/60,000 miles
Powertrain warranty: 10 years/100,000 miles
Corrosion warranty: 7 years/Unlimited miles
Vehicle assembly: Ulsan, Korea
---
More Car Reviews
Bavarian Fest: 2014 BMW 535d xDrive
Hauled It: 2014 Nissan NV200 Cargo Van
Midsize Maven: 2014 Hyundai Sonata Limited
Trekking With a 2014 Audi Q7 TDI Quattro
---
2014 Hyundai Tucson Limited FWD photos copyright Auto Trends Magazine. All rights reserved.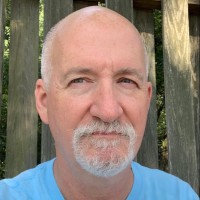 Latest posts by Matthew Keegan
(see all)