Jeep Grand Cherokee sales are up 15 percent for the year through Nov. 2013. Arguably, it is the most recognized name amongst premium midsize sport utility vehicles, but Jeep is not resting on its laurels.
For 2014, the Grand Cherokee gains a new Summit edition, it is outfitted with an eight-speed automatic transmission across the model line, and now offers an optional 3.0-liter turbocharged diesel engine that matches the performance and towing capabilities of the HEMI V-8.
Three is a Charm
So when a Grand Cherokee arrived in my driveway for the third time this (2014) model year, I was hardly surprised. I started off the GC brigade with a hot rod SRT in May, one powered by a 6.4-liter HEMI V8 engine.
In August, a Grand Cherokee Overland fitted with Chryslers renowned 3.6-liter Pentastar V-6 gasoline engine had its week in the spotlight.
By November, rumor had it that the turbo diesel was in the pipeline, but its precise arrival was not made known to me.
On December 5th, a Jeep Grand Cherokee Limited 4WD arrived, completing the GC trifecta.
Drive either V-6 and you'll be sorely tempted to take the diesel and pay the $4,500 line item upgrade that makes this stout oil burner your own. That is if you choose any model besides the Laredo, because Jeep consigns those buyers to the smaller gasoline engine only.
That's a shame too as you will find it impossible to pay less than $41,000 for any diesel-equipped Grand Cherokee, a price point far above the base $28,995 cost for the Laredo 4×2.
Jeep Grand Cherokee Turbo Diesel
So when life hands you a turbo diesel you do what any sensible driver would do: you hit the road. In this case off-roading was a possibility too as the Limited was a 4WD and a trail-rated one at that.
Briefly, I considered taking advantage of some off-road antics, but when one Andrew Roane tendered his offer to pull me out of a ditch if I got stuck, I remembered that the all-season tires were not up to handling the playing around that I had in mind. So there is no off-road review that I can deliver to my readers. What a pity.
What I will share with you is that the turbo diesel is very good off the line and has the strength to keep delivering power as you roar down the road. The motor is rated at 240 horsepower, but knocks out 420 foot-pounds of torque.
With my many performance tests I kept sensing that the torque kicked in about one second after I pressed down on the accelerator and once it did it was buh-bye!
And once up to speed the Grand Cherokee handled beautifully with just the slightest touch of the steering wheel turning the wheels with ease. That soft touch is what appeals to the vast majority of Grand Cherokee buyers however, if they wanted to experience the traditional Jeep feel, the Wrangler rises to the occasion.
And no doubt if you were to hit the tough trails full on, you might prefer the body-on-frame Wrangler over the unibody Grand Cherokee and its Quadra-Lift suspension notwithstanding.
Elegant and Sensible Cabin
On-road performance and off-road capabilities may be two of the three most important features of the Limited 4×4. The third area where it shines is inside as the cabin is comfortable, smartly laid out and offers very good room for five.
Unlike the similar Durango and its third-row seat, the Grand Cherokee sticks to two rows while maintaining generous room for five adults plus 36.3 cubic feet of standard storage room. Fold down the second row seats and storage is increased to 68.3 cubic feet.
The Grand Cherokee Limited offers heated front seats and a heated steering wheel as standard equipment. It also features an 8-way power driver seat with memory, an 8-way front passenger seat, dual zone climate control, heated rear seats, steering wheel paddle shifters, UConnect infotainment, a 9-speaker audio system and a rear view camera with navigation.
This SUV is also equipped with remote start, keyless entry, and a power liftgate. A customer preferred package ($3,000 option) brought in automatic high beam control, a headlamp leveling system, Bi-Xenon HID headlamps, LED daytime running lights, rain sensing wipers, and a larger 8.4-inch touchscreen display.
The package also includes Nappa leather seating surfaces, a power operated tilt and telescopic steering wheel column, and a dual-panel panoramic sunroof.
Jeep also equipped the tested Grand Cherokee Limited with an off-road package that brought in a rear load leveling suspension, its Quadra-II 4WD system, skid plates, its top towing package, a rear tow hook, a hitch and harness, and a full-size spare.
All Grand Cherokee models are outfitted with a select terrain system (auto, sand/mud, snow, rock, sport) and hill start assist. Trailer sway damping, rear park assist, and four-wheel disc brakes are also standard.
Favorite Jeep Grand Cherokee
With three Grand Cherokee drives behind me I have seen the many different faces (and engines) of this model line except for the 5.7-liter HEMI V-8. The Grand Cherokee SRT serves a niche that few will explore, nonetheless it blends the finesse of the Charger SRT with the practicality of an SUV to provide performance rivaling the Porsche Cayenne.
The Grand Cherokee Overland slots between the Limited and the Summit, and that model was equipped with the base 3.6-liter V-6 engine. The Overland brings in the Nappa leather seating, Bi-Xenon headlamps and LED tail lights packaged separately with the Limited, while utilizing the thriftiest gas engine in the model line.
With its $43,195 price point, my thinking is that a lot of Overland shoppers will consider the now available turbo-diesel to enjoy improved fuel mileage and towing capabilities.
So that leaves the Limited, one of three premium Grand Cherokee models. It may provide the best value of the lot, bringing to the line a rich combination of performance, fuel efficiency, luxury, technology and off-road capabilities.
Such features are what most Grand Cherokee shoppers want and paying upwards of $50,000 for one suits them just fine.
2014 Jeep Grand Cherokee Limited 4WD
Sticker price from $37,795
Price as tested: $48,785
Seats 5 occupants
3.0-liter 24-valve V-6 turbo diesel engine
240 horsepower @ 3,600 rpm
420 foot-pounds of torque @ 2,000 rpm
3.27 inches bore by 3.60 inches stroke
Engine compression ratio: 16.5-to-1
Eight-speed automatic transmission
Wheelbase: 114.8 inches
Length: 189.8 inches
Width: 76.5 inches
Height: 69.3 inches
Passenger volume: 105.4 cubic feet
Storage volume: 36.3/68.3 cubic feet
Towing capacity: 7,200 (7,400 4WD)
EPA: 21 mpg city, 28 mpg hwy.
Ultra Low-Sulfur Diesel
Fuel tank: 24.6 gallons
Curb weight: From 5,275 pounds
Vehicle assembly: Detroit, Mich.
---
Jeep Grand Cherokee Limited photos copyright Auto Trends Magazine.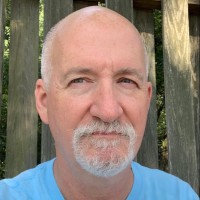 Latest posts by Matthew Keegan
(see all)