One year after taking delivery of my first 2014 Jeep Grand Cherokee test vehicle, the fourth model pulled into my driveway.
Among Grand Cherokees the Summit appropriately occupies the apex of the model line although the Grand Cherokee SRT costs much more and acts like a sports car. It is also marketed separately and was the model that got things going for me last year.
2014 Jeep Grand Cherokee Summit Review
The 2014 Jeep Grand Cherokee Summit is the ultimate luxury expression of this five-passenger 4×2 or 4×4 crossover sport utility vehicle. It is dressed for success too as it comes donned with generous amounts of chrome and is outfitted with leather seating and wood trim.
The Grand Cherokee is routinely is compared with other higher-end models such as the GMC Acadia Denali. But it also has an available four-wheel drive system that can take it off road, enabling it to go places that most models from Audi, Infiniti, BMW and Lexus would or should not go. Most, but not all. My overarching impression of this vehicle is that it is looks great at the country club and can find its way off road too.
The Jeep Grand Cherokee Summit 4×4 is priced from $51,195 and as delivered retails for $54,185. The single add-on beyond the destination charge was a rear blu-ray entertainment system ($1,995) that provided a pair of seatback screens.
Had we been taking a long, family road trip we would have given it a try. It wasn't our week for a long jaunt, but my previous experience with such systems is that it is a family favorite.
With the Summit at the apex of the Grand Cherokee line and the SRT occupying its own slice of speed sport nirvana, customers have four other trim levels to consider. The base Laredo 42 gets things started and is priced from $29,195. Add in destination and you edge past the $30,000 threshold.
From there, you can go to the Laredo E, priced from $33,095, then on to the Limited, priced from $38,195, before heading to the Overland ($43,195). These prices reflect 42 models; choose a 4×4 edition and you will add upwards of $3,000 to the sticker price.
Jeep Engine Choices
The standard engine with the 2014 Jeep Grand Cherokee Summit is a 3.6-liter V-6 rated at 290 horsepower and 260 foot-pounds of torque. Indeed, it is the standard engine for most trim levels.
Also available is a 3.0-liter turbo diesel, an engine supplied by VM Motori Cento of Italy. That company is a wholly-owned Fiat subsidiary; with Fiat and Chrysler now joined as one it is also finding its way under the hood of a number of Chrysler Group vehicles.
A 5.7-liter HEMI V-8 is also available, offering 360 horsepower. Choose the Grand Cherokee SRT and the king of all Chrysler engines, a 6.4-liter HEMI V-8 moves that burly beast. The big HEMI engine is also what got things started last year. I have also had the pleasure of driving the diesel Grand Cherokee, but not one of the test vehicles came equipped with a 5.7-liter V-8. Maybe next time!
Upscale Trim In and Out
The chrome cladding look for the Summit was found on the lower air intake trim, around the grille, on side mirror caps, around the windows, on the door handles, to the rear bumper and at the base of the lift gate.
I say "look" because it takes just a few taps of the material and you will realize that the chrome is plastic, what we auto critics often describe as "bright work" trim. The wheels, though, were the real thing — in this case 20-inch polished aluminum wheels set within all-season tires.
Inside, the Summit's luxury credentials move out to the front and center and include: a wood steering wheel, partially wrapped in leather; perorated and stitched leather seats front and back; a leather-look dashboard with twin stitching; and real wood trim across the lower dashboard and on the doors.
Yes, plastic and other manmade materials are evident, but these are of a higher quality. A suede-like material covered the headliner, giving this model a refined look.
The Grand Cherokee's designers must have been given much freedom when sculpting the interior. It is sensibly laid out and features an electronic, adjustable instrument panel and a large center screen to control the infotainment system.
Digital dashboards are not my favorite — give me analog tachometer and speedometer read outs — but, go ahead and place a digital driver information center smack in the middle. Even so, the Grand Cherokee's screen was bright, colorful and easy to adjust via the steering wheel controls.
Technology and Amenities
Jeep's UVO entertainment system delivers as promised. It is one of a few that feel comfortable using when setting directions to find a new place. The 8.4-inch touchscreen display can also be controlled by switches and knobs beneath that, with Bluetooth enabling voice commands.
Below the infotainment area is a generous-sized enclosed compartment for storing your smartphone. Auxiliary, USB and card ports are included as is a 12-volt outlet.
Keyless entry and push button start are standard with the Summit. A tilt-and-telescopic steering wheel column and power adjusted driver's seats with two position memory makes finding the right seating position easy. The driver's seat is comfortable, providing sufficient bolstering.
The steering wheel has a heated function, the front and outboard rear seats can also be heated, and seat ventilation can cool the front seats only. The front passenger seat also features power functions.
Jeep equips the Grand Cherokee Summit with four in-door bottle holders and that attendant small storage compartments. Two cup holders are found up front and are located adjacent to the transmission shifter. A deep, covered storage compartment sits between the front seats. Incidentally, another pair of cup holders drops down in the rear seat, center position.
Besides the available Blue-Ray entertain system, rear passengers have a center console with vents, two USB ports, seat heating switches and a 115-volt outlet.
This "big juice" outlet is a personal favorite when I can find one, ideal for charging a lap top or other device. It seems like most Chrysler products that I have tested come with them and, yes, I am pleased when they are included.
Other amenities included with the Jeep Grand Cherokee Summit were illuminated sun visor mirrors, a sunglasses storage compartment, front and rear reading lights, HD radio and a power liftgate.
The side mirrors can be power folded; this model also comes with LED daytime running lights, adaptive Bi-Xenon headlamps, fog lights, rain sensing wipers, LED tail lights and a dual-pane panoramic sunroof.
The Grand Cherokee offers a generous storage compartment behind the rear seats — 36 cubic feet, in fact. Underneath the floor is a full size spare. Tie downs and hooks are included.
A deep dish tray is suitable for holding a fold up umbrella and the requisite Chrysler Group flashlight can be pulled out and used. For some unknown reason mine did not work.
On the Road
The Jeep Grand Cherokee Summit handles quite well with excellent feedback and smooth turning as you navigate every twist of the road. It is a well-balanced model with its front and center weight nearly evenly distributed. Tipping the scales at just under 5,000 pounds, the Summit is no lightweight either. Even so, it moved with authority and then some.
It took me some getting used to the transmission shifter, a push button unit that allows you to choose between standard and sport drive. A few times I suddenly and surprisingly found myself in sport gear with the paddle shifters beckoning me to shift through all eight forward gears.
I also discovered that pressing the transmission button and giving it a slight tug toward the rear kicked in sport mode, what also opened the engine up and put forth a burst of power. A nice feature when entering the highway or when you need to move past traffic and an extra measure of torque is needed.
Two features that make a big difference for the Summit when taken off road are its Quadra-Lift Air Suspension and its Selec-Terrain System.
With the first choice you get full time load leveling and the ability to change ride height. When parking, the Summit's height dips slightly for easier egress. The suspension also can be raised by 1.3 inches for improved ground clearance at normal off-road speeds.
It can be raised as much as 2.6 inches when you need maximum ground clearance while slowing navigating over the toughest surfaces. That translates into 11.3 inches of ground clearance, the best in its class.
The second choice is a Select-Terrain System, what allows the driver to fine tune the Jeep's 4×4 system to take on almost any road or off-road conditions including sand, mud, rock and snow.
The auto mode is the default position and what you will use on hard surfaces. It controls oversteer and understeer, keeping this crossover planted.
The Verdict
After driving four versions of the 2014 Grand Cherokee I know that a 4×4 edition equipped with the turbo diesel engine would beat out the other choices for me. Add in a good selection of interior amenities including a high-end audio system and infotainment, and my ownership requirements would be met.
Fortunately, Jeep provides many configuration choices for shoppers of its best selling model, responding to customer demand and staying at the top of its segment.
2014 Jeep Grand Cherokee Summit 4×4 Specifications
Sticker price from $51,195
Price as tested: $54,185
Seats 5 occupants
3.6-liter 24-valve V-6 engine
290 horsepower @ 6,400 rpm
260 foot-pounds of torque @ 4,800 rpm
3.77 inches bore by 3.26 inches stroke
Engine compression ratio: 10:2-to-1
Eight-speed automatic transmission
Wheelbase: 114.8 inches
Length: 189.8 inches
Width: 76.5 inches
Height: 69.3 inches
Passenger volume: 105.4 cubic feet
Storage volume: 36.3/68.3 cubic feet
Towing capacity: 6,200 pounds
EPA: 17 mpg city, 24 mpg highway
Regular grade gasoline
Fuel tank: 24.6 gallons
Curb weight: From 4,955 pounds
IIHS safety rating: Top Safety Pick
Limited vehicle warranty: 3 years/36,000 miles
Powertrain warranty: 5 years/100,000 miles
Corrosion warranty: 5 years/100,000 miles
Vehicle assembly: Detroit, Michigan
---
2014 Jeep Grand Cherokee photos copyright Auto Trends Magazine. All rights reserved.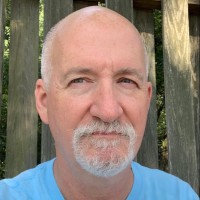 Latest posts by Matthew Keegan
(see all)