Third generation IS sedans grow in size and attitude.
It took eight years for Lexus to breathe fresh life into its IS line, what represents a family of smaller luxury vehicles including a pair of flashy sedans: the IS250 and IS350. Eight years is a long time between all-new models and the changes extend only to the sedans and not to the IS-C convertible or the potent IS-F.
For the sedans, Lexus grew these models by adding about three inches to their length (2.7 inches wheel to wheel) and made fractional increases to both the width and height. What Lexus did not change were the engines, as the IS250 continues with its 2.5-liter, 204-hp V-6 and the IS350 with a 3.5-liter, 306-hp V-6.
The base engine is paired with a 6-speed automatic transmission while the larger engine is now coupled with an 8-speed automatic, but with one notable exception: the Lexus IS350 F Sport, an all-wheel drive model, keeps a 6-speed slushbox. No manual gearbox is offered with either sedan.
2014 Lexus IS350 F Sport Review
It was a 2014 Lexus IS350 F Sport AWD in Nebula Gray Pearl finish that was delivered to me on a bright, mild February morning, my first opportunity to take one through the paces since a regional press roll out for the IS sedans 10 months earlier.
That press event was held at the Rockingham (NC) Speedway, an outlying track that once featured various NASCAR cup races. The Rock is still used as a test track and was an ideal venue for discovering what these sedans had to offer.
My first impression of the IS250 ($36,100) was that the engine was too weak for the car. It lacks the oomph that sport sedan enthusiasts want, a deficiency easily rectified by driving the energetic IS350 ($39,615).
However, when it comes to sales the IS250 outsells the IS350 by about a 2-to1 margin, suggesting that buyers love the looks, but performance is not of primary importance.
For 2014, the IS sedans received new fascia, dominated by a spindle (hourglass) grille. Creases running from the top edge of the grille and extending to the top of the hood line serve to amplify the flared headlights and L-shaped LED lights, with sculpted recesses surrounding the fog lights.
Do you like an aggressive look? The IS350 delivers it in spades. Distinctive body sculpting, a short rear deck, an integrated spoiler and wrap around tail lights add to its persona. The third generation IS line scores in the looks department, matching up well against the competition.
Further decorative embellishments are offered when you choose either F Sport model (IS 250 F Sport: $39,565; IS 350 F Sport: $43,585). A mesh grille and revised fascia are up front; 18-inch split-five spoke alloy wheels are all around, encased in summer tires for rear-wheel drive editions and all-season tires with the all-wheel drive models. F Sport badging is also plastered on the body.
Inside, silver performance trim, a black headliner, and aluminum pedals are among the chief F Sport adornments. Oh, yes, a fetching center-mounted tachometer with moving bezel is also present, appropriated from the LFA.
Improved Rigidity and Suspension
One of the deficiencies of the previous generation IS line was its driving dynamics. It delivered a good drive, but not the memorable or wholly desirable experience you enjoy when behind the wheel of a BMW 3 Series.
For 2014, overall body rigidity was improved as laser screw welding, adhesive bonding, and additional spot welding were used. Lexus says that the double wishbone front suspension now delivers a 20 percent increase in sway rigidity, while the rear suspension was taken directly from the GS. Grip performance and steering response have improved noticeably.
All F Sport editions received special suspension and steering tuning to augment steering performance. A driver mode select system is a switch-controlled arrangement with four settings: eco, normal, sport, and sport+. You can adjust the dial to earn improvements in fuel economy, ride comfort, vehicle performance and handling.
Lexus strong suit has always been its interiors. Along with the brands stellar overall quality and reliability, customers depend on Lexus to deliver the high-end goods and are not disappointed.
The cabin is clean and uncomplicated, garbed in NuLuxe simulated leather, contributing to the sedans elegance. In the review model, a Rioja Red NuLuxe design covered the seats and doors, accented with silver performance trim.
The instrument panel and other driver controls are ergonomically positioned; the touch control audio and navigation switch includes a resting pad to relieve hand pressure, allowing for one- or two-finger control of the same.
Changes to the driver seat increases comfort and extends lateral support. The seats hip point and the steering wheel have been lowered to provide a driver-centric seating position. Good-bye pillowy sedan hello race car. Or at least that is the emotive response Lexus had in mind.
Rear passengers benefit the most from the sedans extended wheelbase with more knee room provided. Thinner front seats also contribute to an expanded rear compartment that comfortably seats two and can add a third person in a pinch.
Safety is another area where Lexus excels, offering 10 standard airbags including a pair of rear seat side airbags. Blind spot monitor, rear cross traffic alert, lane departure alert, and automatic high beam control are among the safety features available.
Three-Point Marketing Strategy
Lexus has a three-prong entry point to the brand. One of them is its IS line. The other two are its large front-wheel drive ES sedan and the compact CT hybrid.
The approach is a unique one with the IS designed to counter sedans like the BMW 3 Series, the ES to serve traditional luxury car shoppers that might once have gone with a Lincoln or a Cadillac (or even a Buick), and the CT appealing to environmentally conscious shoppers with luxury aspirations beyond what the Prius delivers. Welcome to Lexus: choose your entry point.
The ES line is also the most popular of the set, selling 72,351 models in 2013 to the IS 35,017, and the CTs 15,071. Thats 122,000+ units, eclipsing the 3/4-Series 119,521 models sold.
Even so, you know that the worlds number one automaker isnt satisfied with an IS line delivering just 30 percent of the sales total reached by the BMW 3/4 Series. Going forward were likely to see at least one of the two engines replaced in a bid to reach drivers for whom performance is a priority.
The smaller V-6 might yield to a twin-turbo inline four, delivering improved performance and better gas mileage. Then again, Lexus might cast a wide net by keeping the two engines and adding a third one to extend the IS range.
Beyond a new engine, I cant help but think that a 6-speed manual transmission would enhance the IS line too. Its what Lexus German competitors and Cadillac offer, an important ingredient that would increase the brands conquest rate while serving notice to the world that Lexus intends to own the luxury segment.
2014 Lexus IS350 F Sport Specifications
Sticker price from $41,700
Price as tested: $49,737
Seats 5 occupants
3.5-liter 24-valve V-6 engine
306 horsepower @ 6,400 rpm
277 foot-pounds of torque @ 4,800 rpm
3.70 inches bore by 3.27 inches stroke
Engine compression ratio: 11.8-to-1
6-speed automatic transmission
Wheelbase: 110.2 inches
Length: 183.7 inches
Width: 71.3 inches
Height: 56.3 inches
Passenger volume: 90.2 cubic feet
Storage volume: 13.8 cubic feet
Towing capacity: N/R
EPA: 19 mpg city, 26 mpg highway
Premium grade gasoline
Fuel tank: 17.4 gallons
Curb weight: From 3,737 pounds
Vehicle assembly: Japan
---
2014 Lexus IS350 F Sport photos copyright Auto Trends Magazine.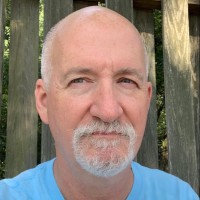 Latest posts by Matthew Keegan
(see all)