The Ford Motor Company has turned its attention to reviving Lincoln, once a leading luxury brand. In the past decade Lincoln has been overtaken by three German makes, three Japanese makes as well as Cadillac, its domestic competitor.
2014 Lincoln MKZ
Two new models — the MKZ and MKC crossover — are among a group of new or updated products Ford has promised for Lincoln, vehicles that should help begin to turn the tide for the flagging brand. A 2014 Lincoln MKZ AWD edition was a recent weekly driver, an all-new second generation midsize sedan model.
The Lincoln MKZ made its debut in 2007 replacing the Zephyr name rolled out the year before. The name change was made to align the sedan with the brand's new three-letter naming convention with all vehicles, except the Navigator, starting with an MK followed by a unique third letter. Initially, Lincoln referred to these models as "Mark" Z or "Mark" X, but customers and analysts simply say "em-kay" followed by the letter. Yes, Lincoln's nomenclature is one of the least understood, one that this writer would love to see scrapped.
Naming convention aside, the Lincoln MKZ is a five-passenger front- or all-wheel drive midsize sedan. Audi and Acura take the same front/all-wheel drive approach while the other German makes, Lexus, Infiniti and Cadillac offer standard rear-wheel drive with all-wheel drive optional. Allow me to cut to the chase here: if you prefer superior handling, all-wheel drive is the way to go.
As before, the Lincoln MKZ shares its platform and most of its mechanical underpinnings with the Ford Fusion. The current MKZ has unique sheet metal and enough exterior differences to present a distinctly different model. Indeed, when I presented the MKZ to several friends, not one knew about the Ford Fusion similarity. After that, I figured that it was a point not mentioning — the MKZ's designers did an admirable job of working with what they had to dress the Lincoln for success.
Standard Turbo, Available V-6
Lincoln offers MKZ shoppers two engine options. Only the base engine, a 2.0-liter direct injection, turbocharged four cylinder can be found in the Ford Fusion. The base engine makes 240 horsepower and 270 foot-pounds of torque. The available 3.7-liter normally aspirated V-6 is rated at 300 horsepower at 6,500 rpm and 277 foot-pounds of torque. Both engines are paired with a six-speed select shift automatic transmission and paddle shifters.
The 2014 Lincoln MKZ is priced from $34,190 and offers standard front-wheel drive and the base engine. For $36,080 you get all-wheel drive. The base V-6 retails from $35,420 or $37,310 when outfitted with all-wheel drive. Also available is a Lincoln MKZ hybrid, priced from $35,190.
Like some of its competitors — Infiniti comes to mind — the Lincoln MKZ is sold in one trim level. The base models are outfitted with a Premiere equipment group that also includes an 11-speaker sound system, continuously controlled damping suspension, electric-power assisted steering and active noise control.
Packages and Upgrades
The other three packages are: Select ($1,145), Reserve ($3,195) and Preferred ($5,375). The first package brings in a rear view camera, rear parking sensors and an HD radio. The second package features a voice recognition navigation system, a blind spot information system with cross-traffic alert and a power deck lid. The third package brings in 19-inch polished aluminum wheels, a heated steering wheel and heated rear seats and an excellent THX II premium audio system.
Beyond the packages there are additional upgrades you can select, including a single panel moonroof ($1,200) or a retractable panoramic roof ($2,995), the latter unique to this model and like nothing else you have seen before (more about that later). A technology package ($2,250) brings in multiple safety features including adaptive cruise control and lane keeping assist as well as active park assist.
As for the test model at hand, the top packages plus smoke quartz tricoat paint ($495), multi contour seats ($595) and inflatable rear seat belts ($195) were added. Some $13,135 in options pushed the final price of this weekly driver to $52,110.
---
2014 Lincoln MKZ AWD
---
Exterior Embellishments
Of the sedan's design language, Lincoln calls it "subtly distinctive" perhaps to send a message that the look is not radical, but has certain stand out features of note.
One of those features is the stylish split wing grill that defines the front fascia. It represents Lincoln's current design language, offering a more elegant and contemporary persona than the previous layout. Other enhancements include: A steeply-raked windshield, profile characteristics and a taillight arrangement that spans the entire length of the rear deck.
Interior Amenities
Slip in behind the wheel and the Lincoln's high-tech design is immediately evident. You may wonder where the transmission shifter is as it isn't attached to the steering column nor is it found on the center console. Instead, Lincoln provides a five push button vertical control panel to the left of the center stack's screen, an arrangement that frees up room where it is most needed.
Lincoln wraps the seats and steering wheel in leather with genuine wood trim found across the instrument panel, around the cluster and on the interior of the doors. The instrument cluster features a brightly lit and easy to change message center. Other interior amenities include: dual zone automatic climate control, heated front seats, power heated side mirrors and 10-way power operated front seats.
Perhaps the main challenge for a Lincoln MKZ owner is getting used to the center stack. Not only does it feature transmission and navigation controls, but it also dispenses with the traditional switches and knobs for climate control and the audio system. Instead, a pair of horizontal bars control temperature and sound, simply by running a finger to the right to increase air circulation or sound, or back to left to decrease the same. It is a simple to use arrangement, but it does take getting used to.
The Lincoln MKZ offers comfortable, supportive and cushy seats up front and a very good bench seat to the rear. Three can ride in the back fairly comfortably, but room for two is the ideal. Fold down the center compartment for your drinks and arm rest or make use of the pass through to bring with you your gear, such as your skis.
The single most outstanding feature of the 2014 Lincoln MKZ is a $2,995 option worth considering. And that option is a panoramic, retractable roof that transforms rather ordinary premium sedan into an extraordinary and handsome motorcar. The unique roof is fetching in its closed position alone. When open, it offers convertible-like access to the great outdoors as its 15.2-square-foot panel slides partially own the rear window.
There is nothing else like it on the market, what gives this sedan an open air feel that no moonroof offers without the hassle of a drop down roof. I had it open only twice, but it was an enjoyable experience that makes all the difference for this car.
The Drive
I would have been disappointed had Lincoln offered a weak engine with this sedan. Happily, the base two-liter four is robust and the V-6 rivals the performance of motors found in competing models. With 300 horses at work, it was always more than enough power to deliver. The trade-off here is gas mileage, coming in at a combined 21 mpg. If excellent fuel mileage is important to you, then the MKZ hybrid delivering 37 mpg with its combined 188 horsepower might be worth a look. That model carries a $1,000 price premium over the base edition.
Electric-powered steering, continuously controlled damping (CCD) and all-wheel drive combine to deliver good steering and handling. The CCD system automatically adjusts the shocks as road conditions warrant to ensure a smooth ride and improved handling. Lincoln provides three driving modes: normal, comfort and sport to provide the desired measure of control you want.
Model Considerations
The 2014 Lincoln MKZ is a step in the right direction, offering many of the luxury touches that buyers want and expect in this class. While some of its competitors such as the BMW 3-Series and Cadillac ATS provide better handling and a more robust driving experience, this Lincoln matches up quite well in the technology and interior comfort departments. The on-dash transmission shifter, the THX II audio system and the state-of-the-art reclining roof are among the special features that help this luxury sedan get noticed.
2014 Lincoln MKZ AWD
Sticker price from $38,080
Price as tested: $52,110
Seats 5 occupants
3.7-liter 24-valve V-6 engine
300 horsepower @ 6,500 rpm
277 foot-pounds of torque @ 4,000 rpm
3.70 inches bore by 3.40 inches stroke
Engine compression ratio: 10:5-to-1
Six-speed automatic transmission
Wheelbase: 112.2 inches
Length: 194.1 inches
Width: 73.4 inches
Height: 58.2 inches
Passenger volume: 96.4 cubic feet
Storage volume: 15.4 cubic feet
Towing capacity: 1,000 pounds
EPA: 18 mpg city, 26 mpg highway
Regular grade gasoline
Fuel tank: 17.5 gallons
Curb weight: From 3,849 pounds
IIHS safety rating: Top Safety Pick+
Limited vehicle warranty: 4 years/50,000 miles
Powertrain warranty: 6 years/70,000 miles
Corrosion warranty: 5 years/Unlimited miles
Vehicle assembly: Hermosillo, Mexico
More Car Reviews
Driven: 2014 Hyundai Santa Fe Sport 2.0T (FWD)
Performance Luxury Sedan: 2014 Lexus IS
Bargain Hatch: 2014 Nissan Versa Note SV
Peak This: 2014 Jeep Grand Cherokee Summit
---
2014 Lincoln MKZ AWD photos copyright Auto Trends Magazine. All rights reserved.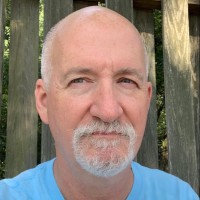 Latest posts by Matthew Keegan
(see all)