Mazda took advantage of a slow early summer news cycle to unveil the next generation of its popular Mazda3 compact. Through a concerted series of reveals in five cities including New York, this Japanese automaker has followed through on its promise to raise the bar in a tightly competitive segment.
New Model: 2014 Mazda3
The new Mazda3 represents the third generation of a vehicle that has topped 3.5 million sales to more than 120 countries in 10 years. It advances the KODO design language found in the CX-5 and Mazda6, bringing forth numerous SKYACTIV technologies including new engines and transmissions. SKYACTIV is Mazda-speak for efficient engines and transmissions as well as lighter, but more rigid platforms.
Expected to arrive in Mazda dealers this fall, the 2014 Mazda3 will offer two gasoline engines displacing at 2.0 and 2.5 liters. Both engines will be mated to a six-speed manual or optional six-speed automatic transmissions.
The standard engine is rated at 155 horsepower at 6,000 rpm and 150 foot-pounds of torque at 4,000 rpm. The larger engine makes 184 horsepower at 5,700 rpm and 185 foot-pounds of torque at 3,250 rpm. Mazda says that performance is up by more than 10 percent over the previous MZR engine.
2014 Mazda3 Dimensions
The new model comes in lower and leaner than its predecessor and sits on a 106.3-inch wheelbase. The 2014 Mazda3 is 175.6 inches long, 70.7 inches tall and 57.3 inches wide. Interior changes free up slightly more hip and shoulder room; previous leg- and headroom capacities are preserved. Mazda tacked on two inches to the wheelbase while shaving two inches from the compacts overall length.
Mazda says that the new model will be outfitted with 16-inch steel wheels. Also available are 16- and 18-inch aluminum alloy wheels. Other exterior features include an active grille shutter, daytime running lamps, slanted headlamps, and sporty tail lights.
Active Driving Display
Inside, Mazda describes changes that symmetrically realign the pedals to provide improved driver comfort and safety. Its cockpit layout includes an intuitive display of buttons and knobs, to allow the driver to be more engaged with the actual art of driving. Apparently, Mazda is seeking both to raise driver comfort as well as to showcase its in-house effort to combat distracted driving.
The 2014 Mazda3 also gains a new Mazda feature: Active Driving Display. ADD represents a clear pop-up panel that displays vehicle speed, navigation directions as well as other significant driving information. Mazda says that ADD places necessary information comfortably in the driver's line-of-sight and where a driver's eyes are naturally focused. Notably, the display automatically folds and hides when the Mazda3 has been turned off.
New Safety Features
The 2014 Mazda3 also introduces i-ACTIVSENSE, a suite of advanced safety technologies that incorporate established and new features. i-ACTIVSENSE makes use of cameras and milliwave radars to help the driver spot road hazards, avoid wrecks and reduce damage should an accident occur. Mazda notes that i-ACTIVSENSE won't eliminate accidents, but it can help drivers respond faster in a bid to minimize them.
The suite includes high beam control, blind spot monitoring, lane departure warning, forward obstruction warning, smart city brake support and Mazda radar cruise control. Smart City kicks in when the Mazda3 is traveling at speeds below 19 mph, an automatic braking system that will bring the 2014 Mazda3 to a stop if the driver fails to respond in time.
Fuel Mileage Estimates
Official fuel mileage estimates have yet to be announced, but estimates of 42 to 44 mpg on the highway have been suggested. If that threshold is reached, it would put the all-new Mazda3 at the top of the pack.
Don't look for a diesel Mazda3, at least not initially. Although the 2014 Mazda6 will offer that option, it isn't a feature slated for a model that competes with the Ford Focus, Toyota Corolla, Dodge Dart, Honda Civic, Chevrolet Cruze, Volkswagen Jetta, Nissan Sentra, Hyundai Elantra and the Kia Forte for customer attention.
Photo courtesy of Mazda North American Operations.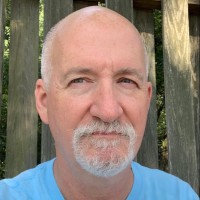 Latest posts by Matthew Keegan
(see all)