Driving the little van that could.
---
Cars, trucks, utility vehicles and vans have come and gone, but there has been nothing quite like the 2014 Nissan NV200 Cargo Van that was a recent weekly driver.
For one thing, the compact Nissan was the first model supplied by a manufacturer's commercial vehicle division. For another matter, it allowed me to use it as close to commercial spec as I could, as I took three loads of yard debris, discarded household goods and shed material to the town dump on one Saturday.
I then followed a few days later with one load of recycling materials, including an oversized, wheeled municipal-supplied container.
2014 Nissan NV200 Review
The Nissan NV200 had me thinking back to the early days of the minivan when both the name and the dimensions of these models were truly mini. Today's family vans are anything but that having grown in weight and proportion generation after generation.
Yet, the two-seat NV200 measures 115.2 inches from wheel to wheel or three inches longer than the 1984 Plymouth Voyager. From bumper to bumper, the Nissan had a 10-inch edge, but it is only in width where the original Chrysler Corporation vans led at 69.6 inches to the Nissan's 68.1 inches.
Where the original Chrysler minivans were developed for passengers, the Nissan NV200 seats just two people with a generous 122.7 cubic feet of storage area behind the passenger section.
Its only direct competitor is the Ford Transit Connect, a model that is sold in van (work) and wagon (family) configurations. Nissan does have a passenger version of the NV200 too, but it is offered for fleet purposes only, most notably as New York City's Taxi of Tomorrow.
Styling Cues and Price
Take a look at the van's face and the "Versa Note" comes to mind, Nissan's subcompact hatchback and a 2013 Auto Trends test vehicle.
That is about the only similarity between models as the NV200 offers a sloping hood with a broad windshield, standard driver's doors and a pair of side sliding doors. To the rear is a 40-60 fold out door with windows. The side doors are windowless, just as you would find with most work vans.
The 2014 Nissan NV200 is available in S ($20,290) and SV ($21,280) trim levels. Only a few packages are available, but you can get a Bluetooth hands-free phone system package ($250), a rear door glass package ($190), an exterior appearance package ($190) or a technology package ($950).
With all options taken, your work van still comes in well below $25,000, a price point that should interest plumbers, electricians, caterers and anyone else that may have been drawn to a larger work van in the past, but would prefer a more economical package now.
And economical the NV200 is, coming in with a rating of 24 mpg in the city and 25 mpg on the highway. I averaged about 22 mpg due in part to several short trips loaded with the previously mentioned cargo.
Engine and CVT
Under the van's hood is a 2.0-liter four-cylinder engine making 131 horsepower and 139 foot-pounds of torque. It is paired with a continuously variable transmission (CVT) and is the only powertrain combination offered.
The Nissan engine is one of three all-aluminum MR engines that have been in use since 2004 and are outfitted with fuel injection and variable valve timing. A smaller version of this engine powers the Nissan Juke.
I put in ample highway time with the NV200 just as I do with my other weekly drivers. The engine served up generous amounts of power enabling me to pass rigs with ease. Of course, it didn't have the 500 pounds of household stuff with it at the time, so you need to account for that.
Most buyers, however, will likely use this van around town, making use of its 1,477-pound payload capacity to serve their customers.
The CVT is a Nissan staple, a powertrain choice that some of my readers would not even consider. However, I was impressed by how well the transmission worked with the engine, sending power to the front wheels without the dreaded rubber band pulling effect.
Nissan has been using CVTs for more than 20 years and generally does a better job than its competitors in serving up a more refined transmission.
Tight Turning Radius
Where the NV200 shines best is around town as its 36.7-feet turning radius will have you glad that you did not opt for a Ford E-Series or Chevrolet Express van this time around. You sit just about as high as you would in those larger vans and will enjoy a commanding view as you make those tight turns on city streets.
The NV200 rides on 15-inch tires and has an independent strut front suspicion, a multi-leaf rear suspension with a solid axle and is outfitted with speed-sensitive electric power steering. Four-wheel anti-lock brakes, electronic brake-force distribution and brake assist are standard. Halogen headlights and daytime running lights are included.
Inside, all models are equipped with air conditioning, an audio system, power driver and passenger windows, intermittent wipers and an auxiliary input jack. You also get a cargo area light, rubber floor mats up front, a rear cargo floor protector, 20 cargo mounting points for shelving, wiring for telematic up fitting, and interior cargo panels.
A mobile office style center console with a file folder and laptop storage compartment is standard. This model also comes with an upper dashboard storage bin, front door map pockets and a passenger's under seat slide out storage tray. Six tie-down rings are included with the SV edition.
I found the seats quite comfortable with both offering excellent support for the waist and thigh. Legroom is good and head room is excellent. Nissan provides a partial headliner inside that ends abruptly behind the passenger compartment.
Utility and Versatility
Clearly, where this van shines is in all things utility. Access to the rear compartment is easy with its pair of sliding side doors and a 40-60 rear door with 180-degree maximum opening range. I appreciated a few things about those doors including windows that made it easy to look out back. Power side windows and a rear view monitor also provide assistance when backing up.
Inside, the Nissan NV200 holds six 40-gallon trash cans with ease. That was one trip to the dump. A second trip had a mattress, a box spring, the frame of a day bed and the day bed's mattress.
The third trip filled the van with an assortment of shed material. Flat wheel wells provide more interior room and a fold down passenger seat makes it possible to bring a ladder with you.
A 21.1-inch cargo area lift over height made it easy to position and pull up a full recycling bin. As my wife demonstrated in the accompanying photos, she was able to do this by herself. The only challenge was the 48.8-inch rear door opening height (watch your head), otherwise access and egress does not present a challenge with this van.
Work Van Possibilities
Throughout the week, I found myself considering how the Nissan NV200 might be used by work crews. Its lower payload and small engine would deter some people, but the van should interest professionals that do not need the larger footprint and would be happy with a vehicle that has a 5 to 10 mpg improvement over the traditional work van.
With gas prices north of $3.50 per gallon, the fuel economy edge looms large.
For those needing a larger van, the Nissan NV Cargo van is a full-size model available with V-6 and V-8 engine choices. It also has standard and high roof options, the latter competing squarely with the more expensive Mercedes-Benz Sprinter model.
What I would like to see is a consumer version of the NV200 offered. Just as the Taxi for Tomorrow offers seating for five, a similarly configured model would be ideal, outfitted with side windows and still offering generous cargo space.
That "wagon" might undercut Nissan Quest sales, but it could become a niche vehicle. What it would give is true minivan proportions, an excellent price and very good fuel economy, all good features that consumers prize.
2014 Nissan NV200 SV Cargo Van Specifications
Sticker price from $21,280
Price as tested: TBD
Seats 2 occupants
2.0-liter 16-valve four cylinder engine
131 horsepower @ 5,200 rpm
139 foot-pounds of torque @ 4,800 rpm
3.31 inches bore by 3.55 inches stroke
Engine compression ratio: 9:7-to-1
Continuously variable transmission
Wheelbase: 115.2 inches
Length: 186.3 inches
Width: 68.1 inches
Height: 73.7 inches
Passenger volume: 55.6 cubic feet
Storage volume: 122.7 cubic feet
Towing capacity: Not rated
EPA: 24 mpg city, 25 mpg highway
Regular grade gasoline
Fuel tank: 14.5 gallons
Curb weight: From 3,260 pounds
IIHS safety rating: Not rated
Safety features: Stability control and traction control
Limited vehicle warranty: 3 years/36,000 miles
Powertrain warranty: 5 years/60,000 miles
Corrosion warranty: 5 years/Unlimited miles
Vehicle assembly: Cuernavaca, Mexico
---
2014 Nissan NV200 photos copyright Auto Trends Magazine. All rights reserved.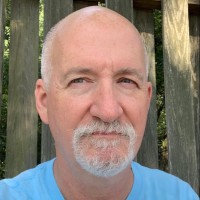 Latest posts by Matthew Keegan
(see all)