It's not easy being green.
---
Five Subaru models have come and gone from my driveway, weekly loaners that ranged from the very good to the outstanding. Subaru's consistent quality, dependability, and reliability has not been lost on me nor on the many new and returning buyers who continue to drive brand sales to record levels.
First-Ever Gas-Electric Hybrid
In 2013, Subaru introduced the XV Crosstrek, a model that comes in slightly smaller than the Forester, but shares the Foresters $21,995 base price. Both models provide a crossover utility vehicle entry point to the Subaru brand with the larger Outback and still larger Tribeca its two other crossovers.
As Subaru's fourth and most recent crossover, the XV Crosstrek has helped fuel the automakers growth given that 53,741 units were sold in 2013, its first full calendar year of production.
This spring, a hybrid version debuts, extending the models sales possibilities further. It is Subaru's first hybrid offering, but some improvements need to be made as its fuel economy disappoints and seating comfort falls short.
Subaru XV Crosstrek Hybrid Review
When it goes on sale in spring 2014, the Subaru XV Crosstrek Hybrid will be sold in standard or base ($25,995) and Hybrid Touring ($29,295) editions.
The standard hybrid version carries a $4,000 price premium over the base gas model, but also includes automatic climate control, keyless entry and push button start, a leather-wrapped steering wheel, an upgraded instrument cluster and other enhancements that effectively cuts that price premium in half.
A typical practice of car manufacturers is to deliver hybrid models with improved content over comparable base gas models, as is evident in the Subaru.
But, that practice can confuse consumers who may think that they have to pay $4,000 to $5,000 more in a bid to save a few mpg and achieve a corresponding reduction in emissions. It pays to explore the available trim levels to make a realistic comparison.
Fuel Economy Falls Short
And it is a robust miles per gallon (mpg) boost that hybrids should deliver across the board, right? Well, that isn't how it works with this Subaru.
It comes in at an EPA-rated 29 mpg in the city and 33 mpg on the highway, while its gas-only counterpart is rated at 25 mpg in the city and 33 mpg on the highway. Thus, the mpg gains are realized around town only, not on the highway.
As tested, this model delivered 27 mpg across 280.1 miles of driving. For the first 140 miles that average was just 22.3 mpg until I took the Crosstrek on a non-stop, 124-minute drive that was 95 percent highway riding, covering 116 miles. That trip yielded an average 32.7 mpg or very close to the EPA stated highway mileage.
Certainly, cold weather affected fuel mileage earlier in the week (temperatures in the 20s to 40s) with the Fahrenheit hitting 55 degrees as I completed my extended drive time. All hybrid models are impacted by weather conditions and will at times deliver less than stellar fuel economy just count on that.
Hybrid Drivetrain System
Subaru's hybrid system marries its 2.0-liter boxer four cylinder engine with a continuously variable automatic transmission, integrating the latter with an electric motor.
The gasoline engine is the same one used in the BRZ where its dual active valve control enhancement produces 200 horsepower. That feature is not part of the hybrids makeup, thus you get a maximum 160-hp with this Crosstrek.
Step on the accelerator and away you go. Power is sufficient, but not noteworthy. What you cant miss is the whine of the engine and the noticeable rubber band pulling effect of the CVT: very present annoyances that detract from the drive.
Ground clearance comes in at 8.7 inches, matching the Forester and the gas-powered Crosstrek. You get the familiar symmetrical all-wheel drive system, what delivers a sure grip on wet roads. The hybrid stays true to other Subaru benefits including very good steering and braking. No disappointment for buyers there.
The Crosstrek offers a familiar Subaru face with its signature grille flanked by flared, projector beam automatic headlamps. Fog lights are standard as is a rear spoiler and a rear wiper/washer.
This model also comes with heated side mirrors with turn signal indicators, wheel arch cladding, LED tail lights, raised roof rails, and chrome touches. Its dark-gray aluminum-alloy wheels are shod within 17-inch all-season tires.
Cabin Comfort and Features
Inside, seating is for five, but is most comfortable for four with the rear center arm rest folded down. All models are equipped with front bucket seats and a 60/40 fold flat rear seat. Heated cloth seats are standard; the Hybrid Touring edition gets leather-appointed seating.
The drivers seat offers 6-way manual control. I found that seat uncomfortable most of the time and tolerable at other times. Back support and bolstering are simply not sufficient. Can you say, lower back pain?
My family also aired their complaints about the back seat, describing the seats as hard and not comfortable. Uncomfortable seats alone are enough to redirect my attention to a different model such as the Subaru Forester.
The instrument panel features speedometer and odometer analog displays with a bright blue background. In the center of the panel is a drivers information center featuring a fuel read out and other details. Centered on top of the dashboard is a nifty digital screen that displays climate information, current time, and overall mpg. It also provides trip information including elapsed time, miles driven, and average mpg. It automatically resets every time you stop the vehicle.
Subaru's First Hybrid Electric Vehicle
Soft touch materials, textured plastic and brightwork trim are found throughout the cabin. This model offers eight drink holders: beverage holders are found in all four door pockets and cup holders are located in the front center console and in the rear drop down arm rest.
There is a sufficient number of storage compartments inside of the cabin. The two grocery bag hooks and four tie-downs in the rear storage compartment are a nice feature.
The heated seats were also a welcome feature, offering two-level temperature settings (low/high), taking the edge off of the hard seats. Subaru equips the XV Crosstrek Hybrid with a 6-speaker audio system, but there is no SiriusXM satellite radio at this price point. Yes, thats what tuning to local stations is like I had nearly forgotten.
To get an enhanced audio system with iTunes tagging and HD radio youll need to choose the Hybrid Touring edition. With the top-end model you also get a navigation system.
Subaru, But Not This One
Though the 2014 Subaru XV Crosstrek Hybrid fell short of my personal expectations, it did nothing to diminish my overall positive perceptions of the brand. Given that it is Subaru's first attempt to produce a gas electric hybrid, improvements will come and make this model more competitive.
I would also like to see Subaru engineers recalibrate the automatic stop/start feature so that it does not kick in so quickly. As currently engineered, it cuts the engine off nearly the moment you come to a stop even as you enter an intersection and pause to make a left turn. A five-second longer delay would eliminate that sensation with little effect on fuel mileage.
2014 Subaru XV Crosstrek Hybrid
Sticker price from $25,995
Price as tested: $26,820
Seats 5 occupants
2.0-liter 16-valve four cylinder boxer engine
Maximum 160 horsepower (148 gas engine)
Maximum 163 foot-pounds of torque (145 gas engine)
3.31 inches bore by 3.54 inches stroke
Engine compression ratio: 10.8-to-1
Continuously variable automatic transmission
Lithium-ion battery pack
Electric motor: 13.4 hp; 48 lb.-ft. torque
Hybrid battery: 13.5kW, 100.8V nickel-metal-hydride
Wheelbase: 103.7 inches
Length: 175.2 inches
Width: 70.1 inches
Height: 63.6 inches
Passenger volume: 97.5 cubic feet
Storage volume: 21.5/50.2 cubic feet
Towing capacity: N/R
EPA: 29 mpg city, 33 mpg highway
Regular grade gasoline
Fuel tank: 13.7 gallons
Curb weight: From 3,451 pounds
Vehicle assembly: Japan
---
2014 Subaru XV Crosstrek Hybrid photos copyright Auto Trends Magazine. All rights reserved.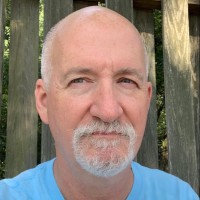 Latest posts by Matthew Keegan
(see all)