Small sedan provides big value.
---
The Toyota Corolla may offer the best bang for the buck, a five passenger front-wheel drive sedan that can be had for under $20,000. Corolla is the best selling vehicle of all time, a compact model that competes against the Honda Civic, Nissan Sentra, Volkswagen Golf, Ford Focus, Chevrolet Cruze, and several other models.
The 2014 Corolla is all-new, the current iteration of a model that routinely tops 1 million vehicles sold annually with about one-third that number in the United States alone. Where the Toyota Camry leads the midsize segment ahead of the Honda Accord, it is the Honda Civic that outsells the Corolla in the compact segment.
2014 Toyota Corolla Review
You can choose one of four Corolla models: L ($16,800), LE ($18,300), LE Eco ($18,700) and S ($19,000). The price points that Toyota has chosen means that most buyers will likely consider everything but the L, equipped with a 6-speed manual or an aged 4-speed automatic transmission.
That base automatic transmission is clearly outdated as well as outpaced by rivals offering six-speed automatics. With Toyota, there is a method in all this madness: the L is simply the fleet special.
My week with a 2014 Toyota Corolla LE Eco followed a Sept. 2013 regional release of the new model at a press event in Miami. While there, I gave all four models a quick drive, posting my first impressions while also knowing that a more thorough drive was necessary.
Introducing Valvematic Technology
And that drive came five months later in a car rated at 30 mpg in the city and 42 mpg on the highway. To achieve its best in model range fuel economy, Toyota tweaked its trusty 1.8-liter four cylinder bringing in what the automaker calls valvematic technology to boost horsepower and increase overall efficiency.
With valvematic, engine speed is controlled by varying the opening height of the intake valves. The change results in an 8 horsepower boost and an increase in fuel economy by about 10 percent. Why Toyota doesn't offer this engine across the model line is a curious omission me thinks that it will do so in future model years.
New Exterior Design
Among the significant changes with the 2014 edition is, well, everything. The front fascia loses its plain look for a much more sportier presence including a large air intake. LED headlamps and daytime running lights are standard; integrated fog lamps are included except with the Corolla L. Choose the Corolla S and a chrome grille with a piano-black insert is included.
The current Toyota Corolla also features sportier lines and side body sculpting. Less dramatic changes were made to the rear, although the tail lights are sportier and the overall form has improved.
What may pleasantly surprise Corolla fans are this vehicles dimensions. The wheelbase has been stretched from 102.4 inches to 106.3 inches, its overall length from 180 to 183.1 inches.
Much of that gain shows up in the rear seat, offering 42.3 inches of legroom, up from 36.3 inches previously. That new number beats what some midsize sedans offer and nearly matches the dimensions of the 2004 Toyota Camry. Small cars are getting larger.
Updated Interior Design
Inside, the Corolla interior receives a fresh look with what Toyota describes as a fluid dashboard with smooth lines from side to side that help draw attention to the instrument panel and the center stack. Fabric trimmed seats are standard with the Corolla L; SofTex seats are included elsewhere.
SofTex has a premium look and feel, resembling leather, but constructed of breathable artificial materials. The SofTex front seats are also 8-way power-adjusted for the driver and 4-way manually adjusted for the front passenger. A 60/40 split-folding seat is standard in the rear.
Air conditioning is standard with the Corolla L; automatic climate control is included elsewhere. Cruise control is included with all models except for the base edition; a tilt and telescopic steering column is also standard. Power windows, power door locks, an overhead console with map lights, center console storage, and a digital clock are included.
A four-speaker AM/FM/CD audio system is standard with the base edition; Entune Audio with a touchscreen display, hands-free phone capability, Bluetooth wireless technology is also included.
Choose a special options package and a premium audio system with navigation is part of the package. Once again, you get the benefit of a an integrated backup camera on all models except for the base edition.
The 2014 Toyota Corolla offers 13 cubic feet of trunk space. It also has a covered storage compartment between the front seats and in-door storage pockets with sculpted beverage holders. Four cup holders are also provided: two up front and two in the back.
Continuously Variable Transmission
Using a continuously variable transmission is new to Toyota, something Nissan has been mastering for the past 20 years. Ive driven the 2014 Nissan Sentra and have found that the usual rubber band effect where car speed lags engine rpm is usually evident.
Toyota insists that it has the problem licked, but I encountered mild instances where lag was evident. It would be hard for me to make a distinction between the Sentra and Corolla in that regard, but there is one area where both are nearly identical: loud engines.
As with many of todays CVTs you can manually shift it, simulating the gear changes you get with a conventional automatic.
All 2014 Corolla models are outfitted with independent MacPherson struts up front and and a torsion beam rear suspension. Stabilizer bars are fore and aft. Front disc brakes, rear drum brakes, and electric power steering are also standard. Choose the Corolla S and you get slightly larger rear brakes (10.2 inch vs. 9 inch).
Ride and handling is what you would expect for a car in this class: unexceptional. Thats not a hit against the Corolla, rather it represents a fact inherent to class vehicle.
Small Car Market
Toyotas dominance in the small car market is being threatened by a number of manufacturers with the Hyundai Elantra and Kia Forte among its more recent competitors. Toyota will soon take a different approach with its subcompact Yaris, tapping Mazda to rebadge its Mazda2 for the next generation model due out next year.
When asked about its Yaris plans, a Toyota official explained that it was a sensible arrangement for the automaker, a company that now produces far more models in-house across its Toyota and Lexus lines as well as with its Scion sub-brand.
That also means that Toyota will protect the Corolla by continuing to serve up a model line that is big on value, perhaps adding another body style in the mix too.
And with the average cost of a new car now topping $30,000, for $10,000 less you get an updated, roomy, well-equipped and very efficient not-so-small compact with a bullet-proof reputation.
2014 Toyota Corolla LE Eco Specifications
Sticker price from $18,700
Price as tested: $19,510
Seats 5 occupants
1.8-liter 16-valve turbocharged four-cylinder engine
140 horsepower @ 6,100 rpm
126 foot-pounds of torque @ 4,000 rpm
3.17 inches bore by 3.48 inches stroke
Engine compression ratio: 10:6-to-1
Continuously variable transmission
Wheelbase: 106.3 inches
Length: 183.1 inches
Width: 69.9 inches
Height: 57.3 inches
Passenger volume: 97.5 cubic feet
Storage volume: 13 cubic feet
Towing capacity: Not recommended
EPA: 30 mpg city, 42 mpg highway
Regular grade gasoline
Fuel tank: 13.2 gallons
Curb weight: From 2,865 pounds
Vehicle assembly: Tupelo, Miss.
---
2014 Toyota Corolla photos copyright Toyota USA. All rights reserved.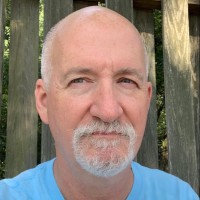 Latest posts by Matthew Keegan
(see all)