Toyota is saying "good-bye" to its FJ Cruiser in a big way. To mark the end of this utility vehicle's 8-year model run, it launched a special "Ultimate" edition in Jan.
Instead of the usual solid color body with a white roof, this edition features a white grille and Heritage Blue paint, a look that pays tribute to the FJ40 from which the FJ Cruiser's design is based.
Just 2,500 units of this special edition model have been built. One copy found its way to me recently, giving me the opportunity to experience everything it offers, especially its off-road prowess.
One and Done Model
But first some background information regarding the model at hand. When Toyota released the FJ Cruiser for the 2007 model year, it said that it would be a "one and done" model. In other words, Toyota promised that it would build the FJ Cruiser for just one generation, then end production.
That generation lasted about as long as Toyota dared to keep this model around with the automaker confirming last fall that production would end following the close of the 2014 model year. The timing was just right too as its platform-mate, the Toyota 4Runner, had just made its own generational shift.
Toyota wasn't about to invest in a new model and break its promise, nor was it going to extend production of the older model at the expense of the 4Runner.
The FJ Cruiser, along with the 4Runner, the Nissan XTerra and the Jeep Wrangler are among the last body-on-frame utility vehicles on the market. These truck-based platforms are more rugged, less refined, but can handle an assortment of off-road conditions that today's crossover sport utility vehicles would find difficult to do.
Sure, there are models such as the Jeep Grand Cherokee that are designed to take a beating, but if you are a hardcore 44 person, it is the traditional SUVs that offer the best design.
2014 FJ Cruiser Ultimate Edition
The 2014 Toyota FJ Cruiser is priced from $27,680 for the standard 42 (rear-wheel drive) edition. The 44 MT, equipped with a six-speed manual transmission, retails from $28,860. Choose the 44 AT ($29,270) and that comes equipped with a five-speed automatic transmission with overdrive.
If your heart is set on the Ultimate package you will pay an $8,185 price premium for the many goodies offered. When all was said and done, my test model came in at $39,494, including an $815 delivery fee.
Among utility vehicles, the FJ Cruiser won't easily be confused with other models on the road, although my wife kept referring to it as a "Jeep." Indeed, this model's closest competitor is the Jeep Wrangler, itself drawing on a rich legacy that extends back to the early 1940s.
Toyota, for its part, has long built a Jeep-like vehicle as it was first commissioned by the US Army in 1950 to build 100 copies based on Willys' specifications. Known as the Jeep BJ (Toyota Jeep, that was before the Jeep name was trademarked and likely has led to some of the confusion that remains even to this day.
The BJ later became the Land Cruiser, with Toyota also adding the smaller FJ.
Like the 4Runner, the exclusive engine for the FJ Cruiser is a 4.0-liter, 24-valve V-6 making 260 horsepower and 271 foot-pounds of torque. Toyota did not make any engine enhancements with the Ultimate edition, although a supercharger is available for any 4Runner or FJ Cruiser courtesy of Toyota Racing Development (TRD).
The engine has been around for some time, first put into use in 2002 and updated in 2010 to include dual variable valve timing with intelligence (VVT-i), technology that varies the timing of the intake valves for improved engine efficiency.
Toyota Racing Development
TRD's hands are all over the Ultimate edition. Besides the special color scheme and white grille, this edition brings in a roof rack with rails, 16-inch Goodrich tires with headlock TRD wheels, wheel locks, special badging and privacy glass.
The suspension system was enhanced with Bilstein shock absorbers; a TRD aluminum skid plate, active traction control, a rear wiper, and remote keyless entry were also added. Inside, this model has a floating ball multi-information display affixed to the dash with an inclinometer, compass and outside temperature readout.
Gray fabric seat inserts, a leather-trimmed steering wheel, and a 120-volt/400-watt outlet were also added.
A few other goodies were included with the test model. These were: all-weather mats and cargo mats ($200), a TRD cat-back exhaust system ($550), a towing hitch with wiring harness ($349) and a passenger armrest ($125).
Further customization such as light bars, grille guards, cargo covers and an assortment of performance upgrades can be had from Toyota.
Part-Time 4×4 System
The FJ Cruiser's 4×4 system is part-time and that means that the four-wheel-drive system must be engaged to activate it. Toyota says that you can do this on the fly, up to speeds as high as 50 mph.
You may find it easier to move the shifter when stopped and in park or while in neutral before making the changeover. I've heard people say that a lot of force must be applied to shift into 4×4 mode when on the move.
Once you are locked and loaded, the off-road fun begins. I had already fulfilled my on-road travels with the FJ Cruiser when I "found" a logging road that wasn't in use on a recent Saturday.
Here in North Carolina, those trails are all over the place as landowners sell off mature trees and dump trucks move back and forth across large swaths of land. That means the clay is packed down in some places, but is also quite loose mostly everywhere else.
Not once did I become stuck nor did I have to rely upon a lower gear for improved crawl ratio. The FJ Cruiser skipped, no romped, through the mess and splattered red mud everywhere.
I am no 4×4 maven, but after 10 minutes of churning, stomping and kicking up clay, I felt fully confident that the FJ Cruiser would not let me down. Had more time been allotted to me, I would have headed to the Appalachian range to ford a few creeks and taken to a handful of wooded trails.
Even so, I found a second off-road area where the trees had been felled and the stumps are taken out, hilly terrain that extended my off-road experience.
The big, boxy look of the FJ Cruiser places this vehicle somewhere between the Jeep Wrangler and the defunct Hummer H3. It is a four-door model, but the rear doors are rear-hinged and about half the size of the front doors.
To access, you need to open the corresponding front door first, then reach inside to pull up a lever that opens the rear door. It is an unusual design, one that adds to this model's mystique. You can get three people in the back, but legroom for tall passengers is limited.
Other notables about this model include its three front wipers, a huge rear door that swings out to the left side, and numerous hooks and tie-down points in the cargo area. The cloth seats are water-resistant, rubberized flooring is standard and the center console has an iconic face that hearkens to the original FJ display.
Toyota 4Runner Goes it Alone
With the FJ Cruiser's departure, the 4Runner will handle midsize SUV duty for Toyota. The latest edition is an off-road beast in its own right, something Toyota proved at a journalist meetup I attended last September north of Atlanta.
We put this burly beast as well as the Toyota Tundra pickup truck through a punishing off-road course and both vehicles shined brightly. You can find that review here.
2014 Toyota FJ Cruiser Ultimate Specifications
Sticker price from $29,270
Price as tested: from $39,494
Seats 5 occupants
4.0-liter 24-valve V-6 gasoline engine
260 horsepower @ 5,600 rpm
271 foot-pounds of torque @ 4,400 rpm
3.70 inches bore by 3.74 inches stroke
Engine compression ratio: 10:4-to-1
5-speed automatic transmission
Wheelbase: 105.9 inches
Length: 183.9 inches
Width: 75 inches
Height: 72 inches
Passenger volume: NR/li>
Storage volume: 27.9/66.8 cubic feet
Towing capacity: 4,700 pounds
EPA: 17 mpg city, 20 mpg highway
Regular grade gasoline
Fuel tank: 19 gallons
Curb weight: From 4,295 pounds
IIHS safety rating: Good; Roof Strength (Acceptable)
Limited vehicle warranty: 3 years/36,000 miles
Powertrain warranty: 5 years/60,000 miles
Corrosion warranty: 5 years/Unlimited miles
Vehicle assembly: Hamura, Japan (Hino Motors)
---
2014 Toyota FJ Cruiser Ultimate photos copyright Auto Trends Magazine. All rights reserved.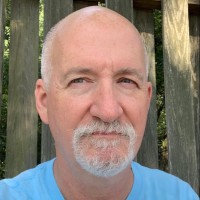 Latest posts by Matthew Keegan
(see all)