The Toyota Prius is the best-known hybrid in the world. It is also a consistent top seller for Toyota, with upwards of 20,000 units sold per month.
In the US, Toyota sells about twice as many hybrid electric vehicles under its Toyota and Lexus brands than do all other manufacturers combined.
2014 Toyota Prius Plug-In Review
Last year, I received as my weekly driver the standard Toyota Prius (priced from $24,200 for 2014) or what the manufacturer calls "the hybrid that started it all."
Since then, Toyota has expanded the line to include a wagon- or crossover-like Prius v ($26,750), a subcompact Prius c ($19,080) and a Prius Plug-In ($29,990). A 2014 Toyota Prius Plug-In was a recent weekly driver, a model with a final price of $31,189 before tax credits.
Before we look at the model at hand, there is the matter of a federal tax credit. That credit applies to vehicles purchased in or after 2010, a credit for an amount of up to $7,500.
The credit amount depends on how long a vehicle runs on electric-only power which is why the Chevrolet Volt with a 35-mile plus range nets a tax credit of $7,500, while the Toyota Prius Plug-In and its approximate 11-mile range comes in at $2,500.
It isn't a tax rebate either, instead the funds can offset your tax burden — so don't look for your Toyota dealer to hand you the $2,500. You may need to work with an accountant to figure this out because higher income folk may have their credit reduced or eliminated depending on their adjusted income.
Plug 'n Play Prius
At first glance, there are very few differences between the traditional Prius and its plug-in variant. The most noticeable difference is a plug-in port on the passenger side of the vehicle, directly opposite the fuel door.
Underneath is where the changes are more pronounced as the plug-in provides a larger and more efficient lithium-ion battery pack that can also be recharged externally.
It can take up to three hours to recharge with your home's 120-volt outlet, providing a range of at least 11 miles of electric-only power. Don't worry: if you need extra power, the gas engine kicks in for as long as it is needed. And provided that your speeds stay below 63 mph, you can enjoy full electric vehicle benefits until the battery system returns to its traditional hybrid status.
Adding a plug-in electric variant means that you can go much further on a tank of fuel, making 50 mpg child's play if you want. The new model is rated at 95 eMPG, a formula that considers a mixture of electric-only performance to deliver better numbers.
Certainly, an argument can be made that the formula is not precise. What you cannot argue is that you will use much less gas or at least try to.
That "trying" part means recharging the Prius at home, using the 24-foot cable to connect to your three-prong outlet. You don't need a 240-volt outlet or a supercharger here — your home's 120/110-volt outlet will do.
Finding Public Charging Stations
I am by no means a "greenie" but I can play the role without being asked. There is something about plug-in vehicles that makes me to want to extend the range, a bit of psychology I suppose that manufacturers employ to persuade people like me.
In the Raleigh, NC, area there is no shortage of electric charging stations. Credit should be given to North Carolina State University, the city of Raleigh, the town of Cary, and numerous companies, groups and private individuals who have pushed for convenient places to recharge. Even a number of McDonald's in my area have spaces set aside to recharge.
You can also credit the Plug-In Conference people who chose Raleigh to host the 2011 conference. That event was the first and only time such a conference was held on the east coast, with more than four dozen exhibitors on hand.
In keeping with the conference's debut, permanent charging stations were strategically placed in and around Raleigh, underscoring that the "City of Oaks" was an early supporter of EV technologies.
With EV charging stations in mind, I set out to Pittsboro in Chatham County to hook up at the local Central Carolina Community College charging station, offering a pair of Eaton systems to recharge. While the Prius Plug-In recharged, I went into the library and did some work. I came out a few hours later and found that the charging was complete.
Next, I disconnected the cable and moved to another spot to give others access. Not that there were people clamoring for my spot — it was the middle of the summer when most classes are not in session. Not another EV spotted among the other cars present.
Electric-Only, Mostly
With a fully charged battery at work, I began my 30-mile journey home. On the way, I observed on the dashboard panel that the Prius Plug-In was using electric-only power at all times except when I required more power as in a hard acceleration or at highway speeds.
About two-thirds of the way home, the Toyota's EV-only status had quit. Instead of returning home, I went to my town's community center where I knew two more public charging stations were available. Once again, I repeated the process before heading home. Yes, you guessed it: I got connected at home too.
By the end of the first day, I found myself hooked. Some might say addicted. It became a game, almost an obsession to find places where I could make a connection.
On the second day, I headed to downtown Raleigh on electric-only power, what ran out just as I arrived at the designated public charging spot. Unfortunately, the Eaton system was taped off. A torn sign reading, "This EV Charging Station Will Be Replaced on June 20, 2014," was posted along with a "We are sorry for any inconvenience."
Realizing that a month had passed since that I date, I decided to call the person listed on the sign. I wasn't able to get through to the city of Raleigh's assistant parking administrator. I did not leave a message.
Fortunately, Google Maps does an admirable job of listing available public charging stations. Raleigh showed at least one dozen of them, but as I reviewed the addresses I found that most were in parking garages. Given that I was looking to park and recharge for free, I decided to eliminate most of them.
Fortunately, I found a pair of spaces right across from the Raleigh Municipal Hall, with a Nissan Leaf already connected. I pulled in and hooked up to what looked like a pair of spanking new GE charging stations.
The one thing I did not realize was this: although the station dispensed free electricity, you still had to pay for parking. In Raleigh, there are no parking meters, rather there are central paying stations on each block where you are to make payment.
For some reason I thought my parking was free, but found out that a $20 parking ticket was slapped on the Prius' windshield. Lesson learned.
2014 Toyota Prius PHEV Pricing
View manufacturer details and pricing
Prius Plug-In: No Driving Excitement
It should be understood that the Prius Plug-In provides as close to absolutely no driving excitement that you will find in any vehicle today. Even with the performance mode selected, this hybrid makes a cursory effort to get moving.
Its nondescript steering and squishy braking are well noted. The hollow noise you hear as you close any door underscores that this vehicle is a lightweight, both in matters of proportions and performance.
What the Prius Plug-In does deliver is room for five. Not compromised room either, but authentic seating capacity for five adults. Although the car is small, its aerodynamic body shape and expansive interior has the federal government classifying this vehicle as a midsize model.
The base edition of the Prius Plug-In comes with climate control, a tilt and telescopic steering wheel, a six-speaker audio system with audio display, a back up camera, cruise control, power accessories, smart key access, and push button start.
The test model added an accessory package ($303) equipped with a first aid kit, carpet floor mats, a cargo mat and a cargo net. Wheel locks ($67) and rear bumper appliqué ($69) were also included.
Even with the many amenities offered, the standard Prius Plug-In may not be as well equipped as some would like. Toyota solves that problem by offering an Advanced ($34,905) trim level that brings in a premium navigation system, an eight-speaker audio system, Entune app suite, leather-like SofTex seats, 8-way power driver's seat, dynamic cruise control, and Bluetooth connectivity, among other features
Toyota Hybrid Options
And if hybrid technology interests you, but you prefer another model, Toyota has you covered there. For there are hybrid versions of its midsize Camry and large Avalon sedans as well as for its midsize Highlander crossover. The Prius may dominate the market, but you have other options from the Toyota fold.
2014 Toyota Prius PHEV Specifications
Sticker price from $29,990
Price as tested: $31,189
Seats 5 occupants
1.8-liter 16-valve hybrid engine
98 horsepower @ 5,200 rpm
105 foot-pounds of torque @ 4,000 rpm
134 hybrid system net horsepower
153 hybrid system net torque
3.17 inches bore by 3.48 inches stroke
Engine compression ratio: 13.0-to-1
Electronically controlled continuously variable transmission
Wheelbase: 106.3 inches
Length: 176.4 inches
Width: 68.7 inches
Height: 58.7 inches
Passenger volume: 93.7 cubic feet
Storage volume: 21.6 cubic feet
Towing capacity: NR
EPA: 14 mpg city, 23 mpg highway
Regular grade gasoline
Fuel tank: 10.6 gallons
Curb weight: From 3,165 pounds
IIHS safety rating: Top Safety Pick+
Limited vehicle warranty: 36 months/36,000 miles
Powertrain warranty: 60 months/60,000 miles
Corrosion warranty: 60 months/Unlimited miles
Hybrid warranty: 8 years/100,000 miles
Vehicle assembly: Tsutsumi, Japan
---
2014 Toyota Prius Plug-In photos copyright Auto Trends Magazine. All rights reserved.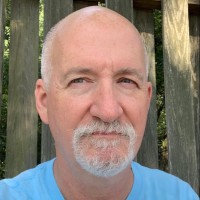 Latest posts by Matthew Keegan
(see all)