I bet you never thought of a pickup truck in terms of flavors, am I right? Then again, with each full-size truck manufacturer offering variants on the big truck theme, it is often the sub-models or special editions that attracts customers to a particular truck.
Several of these flavors were on display at a recent Toyota Tundra media event, one where various models were offered up for both off-road adventuring and on-road driving.
2014 Toyota Tundra Review
The 2014 Toyota Tundra marks the beginning of this models third-generation run, a full-size Texas-assembled pickup truck that is available in five trim levels. You can choose 42 and 44 versions with regular, extended and king cab options to suit your needs. Three bed options, three engines and two transmission choices are available.
The first-generation Toyota Tundra was released in 2000, replacing the widely panned Toyota T100. It was a step above the T100, but it remained a step below what its Ford, Chevrolet/GMC and Dodge Ram competitors were offering at that time.
Its car-like ride was perhaps its best attribute, but the first-generation Toyota Tundra simply could not match its competitors in the payload and hauling departments, critical attributes of big pickup trucks.
For 2007, Toyota tried again and this time it succeeded in delivering a full-bodied pickup truck to take on the likes of the Ford F-150, Chevrolet Silverado, GMC Sierra and the Dodge Ram 1500.
It also responded to the Nissan Titan, launched in 2004 and clearly a better truck than the first-generation Toyota. Important improvements in cab size and bed configurations, much higher tow ratings and a more macho look underscored that Toyota was serious about the segment.
For 2014, the third-generation Toyota Tundra debuts. The changes made over the second-generation model are mostly evolutionary, not revolutionary, as the current truck offers the same dimensions and powertrain choices as the previous model.
The most notable changes are seen in the new grille, the updated interior and in the suspension system.
Toyota Tundra SR
If Toyota had a plain vanilla flavored pickup truck, then the Tundra SR would be it. It is the model that closely matches what its competitors offer, but it offers as standard equipment something the others do not: a rear back up camera and Bluetooth connectivity.
The base model, priced from $25,950, is sold as a Regular (two-door) cab and is outfitted with a fabric-trimmed split-bench seat. It is also available as a Double cab, one that offers a 60/40 rear seat, accessible through nonstandard sized rear doors.
The base engine for the Toyota Tundra is a 4.0-liter V-6 that makes 270 horsepower at 5,600 rpm and 278 foot-pounds of torque at 4,400 rpm. This engine is teamed with a five-speed automatic transmission. A 5.7-liter V-8 is also available; a 4.6-liter V-8 is available with the double cab.
Toyota Tundra SR5
From the Toyota Tundra SR5 on up, all models are equipped with a V-8 engine. A 4.6-liter V-8 is standard for this Double Cab or CrewMax model, making 310 horsepower at 5,600 rpm and 327 foot-pounds of torque at 3,400 RPMs.
Like the larger V-8 engine, this one is paired with a six-speed automatic transmission. If plain vanilla isn't your favorite flavor, then the SR5 is the equivalent of French Vanilla.
The Tundra SR5, priced from $29,465, brings to the model line a number of amenities not available with the base model or only available through a package upgrade.
These amenities include intermittent wipers, available fabric-trimmed front bucket seats, analog instrumentation, a manual sliding rear window, and an upgraded Entune system with a SiriusXM satellite subscription. Chrome embellishments on the front and rear bumper, an available off-road wheel package and fog lights are standard.
Toyota Tundra Limited
The Toyota Tundra Limited provides a middle ground between the SR5 and the top grades, giving this edition luxury touches without the steep price to go with it. If it were ice cream, then butterscotch, peach or peppermint flavors might be its equivalent. This model is priced from $36,940.
It is at this model grade point where Toyota offers only a 5.7-liter V-8 engine to power the truck. That engine makes 381 horsepower at 5,600 rpm and 401 foot-pounds of torque at 3,600 rpm. It represents Toyotas largest V-8 engine and it is paired with a six-speed automatic transmission.
Standard equipment with the Limited, sold only in 42 or 44 CrewMax configurations, is leather-trimmed seating with front bucket seats and a 60/40 split rear seat.
Other amenities include a leather-trimmed steering wheel with a tilt and telescopic steering column, a power rear window; an Entune audio package with navigation, an anti-theft system and available sonar parking assist.
Notable exterior enhancements include heated power side mirrors, 20-inch Limited Grade wheels set within Bridgestone/Dunlop tires; and a deck rail system.
Toyota Tundra Platinum
The Toyota Tundra offers two top-of-the-line models. Both the Platinum and 1794 grades are priced from $44,270. And taking this ice cream flavor themed to its final (and welcome) conclusion, you might compare the Platinum edition to velvety chocolate fudge.
The 1794 might be chocolate with peanut butter, offering a decidedly Texas kick to this model line. Pour on some syrup, sprinkles and add a dash of whip cream too.
The Toyota Tundra Platinum brings in the dual zone climate control system offered in the Limited and adds perforated diamond pleated leather trim to its heated and cooled front bucket seats. The 60/40 split rear seats are also trimmed in leather.
This model brings in audio, memory and Bluetooth controls to the steering wheel, remote keyless entry and its best Entune package with a JBL audio system. Exterior enhancements include LED daytime running lights, color-keyed front and rear bumpers, chrome side mirrors with turn signal indicators, a power tilt/slide moonroof, and 20-inch Platinum Grade wheels.
Toyota Tundra 1794 Edition
It is unusual for truck manufacturers to offer two top-of-the-line models. In both the Platinum and 1794 editions, Toyota has accomplished that feat. Both models take a different approach to well-heeled luxury with the Platinum aiming more toward the country club set and the 1794 Edition to the Texas rancher.
The 1794 Edition was named for the ranch that previously occupied the manufacturing plant that now sits on its property. That San Antonio ranch was demolished in 2003 to make way for the truck plant.
Like the Platinum, the 1794 is a CrewMax model, powered by its largest V-8 engine. This model offers numerous western-themed embellishments including perforated brown premium leather-trimmed seating, wood trim and special silver grille inserts along with chrome front and rear bumper end caps.
Also available are 20-inch chrome-clad alloy wheels. The Toyota Tundra 1794 Edition competes directly with the Ford F-150 King Ranch, the Ram 1500 Laramie Longhorn and the Chevrolet Silverado High Country.
Tundra Towing Capabilities
This writer attended an east cost preview of the Toyota Tundra in Adairsville, Georgia, where participants were able to take this vehicle off-road as well as put it through its towing paces.
For owners of large pickup trucks, towing is often the be all and end all of these vehicles, what defines them and demonstrates just how Ram tough or you fill in the blank each one is. That toughness is compared to what competing trucks do, a battle that Ford, Chevrolet/GMC and Dodge Ram have been waging for years.
Toyota, in distant fourth place sales-wise with its Tundra, but well ahead of the Nissan Titan, has had to battle perceptions about its large trucks. Misperceptions would be the apt word to use here, with some suggesting that the Toyota Tundra is not up to the task.
Blame the first-generation Tundra and the previous T100 for that argument. Neither model had what it took to take on the Detroit 3 wheel-to-wheel, but that deficiency changed years ago.
For its part, Toyota has made huge strides in putting forth a truck that matches what its competitors offer. To prove it, Toyota brought out three trailers and attached these to its trucks.
The smallest trailer had an Arctic Cat all terrain vehicle set upon it. The second trailer was outfitted with two rear axles and carried a large speed boat with its outboard motor extending out by several feet. The final test involved a trailer, with Toyota turning to Airstream, the oldest manufacturer of trailers for its heaviest test.
Those aluminum-clad trailers have been around for more than 80 years; a modern and medium-sized model was used for our test.
Toyota uses SAE J2807 standards to demonstrate the Tundras towing capabilities. These standards are considered to accurately reflect what each truck can do, instead of the oft-inflated government towing standards claimed by its competitors.
The Tundras towing capacity ranges from 9,000 to 10,400 pounds, with the regular cab 42 coming out on top. In all three towing tests the Toyota handled the challenge with ease although with the Airstream behind us we could feel that the truck was being pushed slightly when coming to a stop.
Still, the Tundra remained in control throughout each exercise, demonstrating that when it comes to pulling large objects, this big pickup truck rises to the occasion.
Toyota Tundra Considerations
If you are seriously considering a Tundra, you will find yourself part of a small, but growing field of large Toyota truck owners. For calendar year 2013, Toyota estimates it will sell 107,000 Tundras, rising to 137,000 units the next year.
The company is banking on achieving some conquest sales of current Ram, Ford, GMC, Chevrolet and Nissan truck owners. It is also expecting that some of its current customers will move up from a current Toyota product such as the Tacoma or 4Runner SUV.
Know that the two-door regular cab is only available with the Tundra SR. And only the SR5 grade offers both double and CrewMax editions. Choose the other three grades and you're looking at CrewMax models alone.
A work truck package is available with the SR, one that deletes certain amenities including the power windows and map lights, adding vinyl flooring and vinyl seating, and bringing your final price close to the Tundras base MSRP.
That makes this basic truck kind of like the blandest vanilla ice cream you have ever tasted, but perhaps just the right flavor to augment your business fleet.
---
Further Reading
---
Photos by Ernesto Roman, courtesy of Toyota.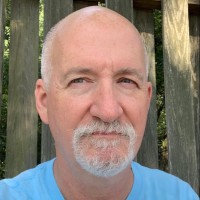 Latest posts by Matthew Keegan
(see all)