Chrysler is the automotive manufacturer that refuses to die. Since the late 1970s, the company has experienced several near-death experiences, managing to get back on its feet with a lot of outside help.
---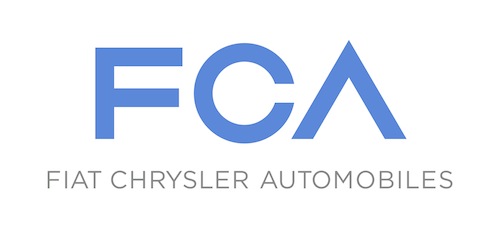 ---
Government Loan Guarantees
In 1979, Chrysler received $1.2 billion in loan guarantees, designed to keep the automaker afloat. It also renegotiated hundreds of millions of dollars in debt, forcing its creditors to absorb those losses. Later, the company launched its K-Car line and an untold number of variants including its highly-popular Plymouth Voyager and Dodge Caravan minivans.
Although hardly out of the financial woods by the time it bought out AMC in 1987, the move enabled Chrysler to get what it really wanted: Jeep. It also began one of its most ambitious product undertakings launching an all-new Dodge Ram pickup truck, its Viper sports car, the Jeep Grand Cherokee, and its line of LH front-wheel-drive large sedans. Chryslers resurgence and improved outlook caught the attention of Daimler-Benz, the German automakers and producer of Mercedes-Benz.
Daimler Buys Chrysler
In 1998, an all-new DaimlerChryslers entity was launched, what was supposed to have been a merger of equals, but never was. The two companies never managed to make a go of it, leading to a messy divorce that was finalized in 2007; the Chrysler portion was sold to Cerberus, a private equity firm.
Cerberus wasnt able to reorder Chrysler, watching its losses mount as the economy slid, with the automaker filing for bankruptcy two years later. That led to a historic government intervention that bailed out both GM and Chrysler, and gradually folded the latter into the arms of Fiat, the Italian automotive manufacturer.
Fiat Takes Control
Since 2009, Fiat took control of Chrysler and was awarded increasing shares in the automaker as it met each required threshold. Fiats intent from the start was to acquire Chrysler and snapped up the 41.5 percent stake it did not own earlier this month, paying the UAWs trust $4.35 billion to do so.
On Jan. 29, 2014, Fiat Chrysler Automobiles N.V. (FCA) was formed, a company organized in the Netherlands, but a resident for tax purposes in the United Kingdom. Shares of Fiat stock will be exchanged one-for-one for FCA stock, with common shares listed on the New York Stock Exchange (NYSE) as well as on the Mercato Telematico Azionario (MTA) in Milan, Italy.
Fiat Chrysler Automobiles
Very little in the day to day operation of the combined automaker will likely change. Fiat and Chrysler have been working toward this day for more than five years, with Sergio Marchionne guiding the transition. What is new is the logo, a modern design that will soon be seen everywhere. It is the work of RobilantAssociati, but there is much significance in its design.
In developing the design, the branding project looked to demonstrate a transition from its past without severing its roots while also reflecting the global scope of FCAs work.
There is a geometric configuration at work in the logo too with the F, derived from a square, symbolizing concreteness and solidity. The C, derived from a circle, represents wheels and movement, and also symbolizes harmony and continuity. The A, derived from a triangle, indicates energy and a perennial state of evolution. Both Fiat and Chrysler corporate logos will give way to the new logo although both Fiat and Chrysler car brand logos are expected to remain unchanged.
Sergio Marchionne Comments
Following the vote by Fiat S.p.A.s board to approve the corporate reorganization and formation of the FCA, CEO Sergio Marchionne remarked how the two companies worked tirelessly …to transform differences into strengths and break down barriers of nationalistic or cultural resistance. Marchionne noted that the now global automaker has a mix of experience and know-how on a level with the best of our competitors.
Theyll need that to compete in a market where Toyota, Volkswagen, and General Motors are the top three manufacturers and with Hyundai-Kia, the Ford Motor Company, Renault-Nissan, and Honda competing for the same customers. Moreover, with increased consolidation and cooperation likely in the coming years, FCA will need to continue to form its own framework for success, including crafting it own partnerships.
Long-Term Business Plan
As far as the company's long-term business strategy, the automaker will submit a business plan to the financial community by early May 2014. Fiat Chrysler Automobiles has reassured supporters that the merged entity will not reduce headcount and that it will continue to maintain operations in Turin, Italy, and in Auburn Hills, Mich., avoiding potential political controversy in both nations.
Recent News Stories
Young Car Buyers Eager to Own New
University of Michigan: American Car Ownership Falls
Chicago Auto Show Debut: 2015 Lincoln Navigator
Deloitte Report: Young Adults Want to Buy Cars
Photo courtesy of Fiat Chrysler Automobiles N.V.