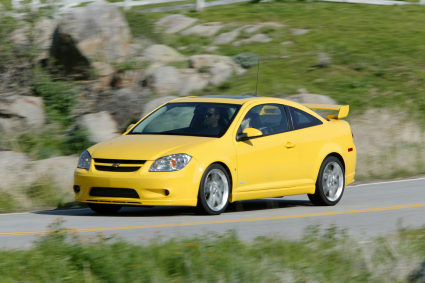 Now two months into her tenure, GM CEO Mary Barra finds herself in the midst of a publicity storm that wont go away. At the heart of the matter are several retired compact models including the Chevrolet Cobalt and Saturn Ion, and an ignition safety flaw that led to at least 31 accidents and the deaths of 12 people.
Originally, GM disclosed that it knew about the problem in 2004. On Wed., the automaker modified that claim to say that it learned about the safety defect as early as 2001. The heart of the problem are ignition switches that if bumped by the driver could turn off, shut down the engine, and effectively cause the driver to lose control of the car.
*** Reference — The New York Times: G.M. Reveals It Was Told of Ignition Defect in '01***
Six Models Recalled
In Feb., GM recalled the 2005 to 2007 Chevrolet Cobalt and the 2007 Pontiac G5. Four more models were added on Feb. 25: the 2007 Saturn Sky; 2006 and 2007 editions of both the Chevrolet HHR and Pontiac Solstice; and the 2003 to 2007 Saturn Ion. All six models used the same ignition switch.
GM has admitted that the recall was bogged down for years within its internal committees. On March 4, Barra told employees that she had first learned of the problem just a few weeks earlier, promising to lead a group of senior executives to monitor the recall and probe, working with federal regulators. Barra also promised to launch "..an internal review to give us an unvarnished report on what happened."
*** Reference — Los Angeles Times: GM CEO Barra Promises Unvarnished Review of Fatal-Crash Recall Issue***
Ignition Switch Delayed Recall
The confirmed delays led to the Center for Auto Safety weighing in with CAS Executive Director Clarence Ditlow calling on a probe of the NHTSA for its failure to act. The NHTSA knew as early as 2007 about the defect and how to fix it, but failed to act. Ditlow called for an independent investigation of the NHTSA and said that it shares responsibility for the deaths with GM.
Owners of affected models will have their ignitions replaced. In the meantime, GM is urging them to use only a single ignition key as heavy key rings can contribute to ignition failure. GM has also advised its dealers to provide loaner vehicles to concerned customers and has initiated a $500 cash allowance for the purchase of a new 2013 to 2015 GM vehicle. GM wont have the parts available to complete the repairs before April.
Mary Barra and Crisis Management
For Barra, a severe publicity test early in her tenure will give everyone the chance to see what she is made of. Although GMs 2009 bankruptcy limits the company's exposure to $150 million in repairs, the automaker cannot ignore the injuries and deaths caused by its neglect. Critics have sharpened their knives for a full-scale attack including those that believe bailing out GM was a mistake all along. Barra cannot do much about them, but she can demonstrate that the automaker is doing everything it can to make amends.
Getting the story out of the news will take much work as will changing the narrative notes Market Watch. GMs problem is not unlike BP's Deepwater Horizon crisis, a 2010 Gulf of Mexico oil spill that caused an environmental disaster and nearly bankrupted the company.
GM may escape its current crisis with its reputation restored, but just like BP and its 11 deaths, the automaker has 12 known deaths on its hands. Indeed, as reporters dig deeper other possible fatal accidents involving the affected vehicles are now coming to light. How Barra responds will be scrutinized by all, an early test of her crisis management skills.
*** Reference — MarketWatch: General Motors CEO Mary Barra's BP moment***
See Also — GM Restructuring Continues Apace