The Memorial Day weekend is fast approaching. It is the unofficial start of the summer season and that means people will be taking to the road in greater numbers over the next few days.
That also means many consumers will be looking at their current drives and will want to make a change. After all, if your utility vehicle has seen better days, there are a plethora of new crossovers on dealer lots ready to be snapped up.
Unless you sell GM products.
Cadillac Escalade Recall
Yes, this weekend customers flocking to Cadillac dealer lots in search of the just released 2015 Cadillac Escalade and Escalade ESV are in for a rude awakening — GM told Cadillac dealers not to sell these vehicles. Moreover, the company sent overnight letters to the 224 customers already in possession of these vehicles and instructed them not to allow passengers to sit in the front seat until the vehicle has been serviced.
At issue is a passenger airbag module attached to a chute glued to the backside of the instrument panel. GM has learned that the infrared weld used to adhere the part was not sufficiently heated. The supplier has since corrected the problem, but there is a matter of fixing those models now sitting on dealer lots. Take a nice look at them, place your order, but you will need to wait a bit to take delivery.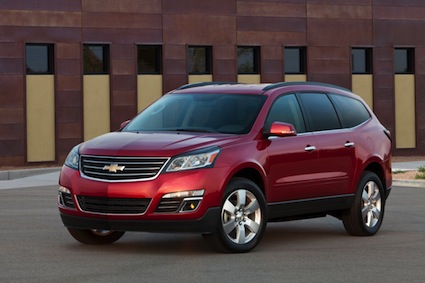 Three Crossovers Affected
Cadillac dealers won't be the only ones faced with disappointed customers this week. Three large crossover utility models are also being recalled: the GMC Acadia, Buick Enclave and the Chevrolet Traverse.
In a press announcement covering the three affected models (plus all 2009-2010 Saturn Outlook models), GM said that the "…front safety lap belt cables can fatigue and separate over time. In a crash, a separated cable could increase the risk of injury to front seat passengers." The recall spans six model years beginning in 2009 and continuing through the current 2014 model year.
Car dealers will most certainly look for ways to take orders this holiday weekend. Indeed, many dealerships already have long-planned sales in place and are expecting a rush in shoppers. What they won't be able to do is allow customers to test drive certain models. However, if they do make sales this weekend, dealers can provide loaner vehicles for models unaffected by the recall.
Ratcheting Up the Recalls
The latest batch of GM recalls number 2.42 million units. A week earlier GM announced recalls covering 2.7 million vehicles in the United States including 2,440,524 previous generation Chevrolet Malibu and Malibu Maxx vehicles, the Pontiac G6 and the Saturn Aura. GM said that the brake lamp wiring harnesses in the affected models will need to be replaced to prevent taillamp malfunctions.
Other recalls made in recent months have included fixing power steering problems in more than 1.3 million vehicles, reworking the instrument panel in more than 300,000 Chevrolet Express and GMC Savana vans, and repairing the wiring harness in 1.18 million Buick, GMC, Chevrolet and Saturn models.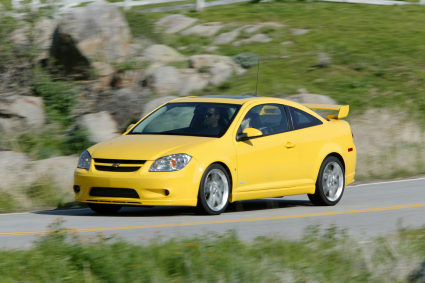 Millions Upon Millions Recalled
GM has issued 30 recalls involving 13.8 million cars this year, breaking its previous yearly record reports CBS News. That total is about five times the number of new vehicles sold by GM in the US each year and includes many models that have been discontinued from brands that have been shuttered. Driving the recall surge are lawsuits, government pressure and consumer dismay, especially over an ignition switch problem that was ignored by GM and has led to at least 13 deaths.
---