Ramping up production of the 2015 F-150 continues.
US auto sales continue to rise and are up 5.4 percent through the first 11 months of 2014. Across the board increases are being felt by all major manufacturers with one important exception: the Ford Motor Company.
Ford brand sales are down for the year with overall company sales off by 0.7 percent through November. That represents a modest decrease and sales are likely to finish down for the year when 2014's statistics are released in early January. Moreover, Ford has told Automotive News that additional declines are likely over the next several months as it launches its ground-breaking and innovative 2015 Ford F-150 pickup truck.
Declining Market Share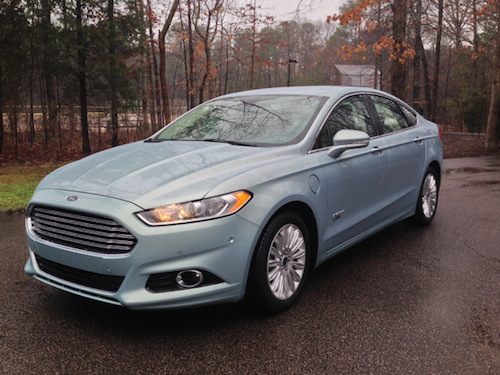 Ford has seen its market share fall in the past year, declining from 15.3 percent in November 2013 to 14.3 percent in November 2014. The Chrysler Group is among the automakers that may have benefited from that decline as its own share of the market now stands at 12.5 percent, just behind Toyota and Ford.
The Ford F-150 is hardly in any danger of losing its place as the top-selling pickup truck, the best-selling model of any kind in America. Sales are down 1.4 percent for the year, but Ford should still sell about 735,000 units for the year.
Ramping Up Production
Gumming up the works for Ford is the transition the company is making at factories that previously built the last generation F-150 and are now manufacturing the new model. Ford has been deliberate in its change over as it shifts to an aluminum-based body. The new, lighter model loses more than 700 pounds in the process and now delivers a segment-leading 26 mpg on the highway. Ford has so much invested in its most popular model that its execution must be flawless. Likely, it will take several more months before Ford completes is production ramp up and enjoys increased sales with it.
Despite the challenges it is facing with the F-150, Ford is seeing strong interest in another all-new model: the 2015 Ford Mustang. Ford's pony car is once again the best-selling sport coupe model in America as sales climbed by 62.4 percent to 8,728 units sold last month. Its chief nemesis remains the Chevrolet Camaro and Ford should stay ahead of its competitor until at least an all-new Camaro is released next year. Through November, Camaro sales numbered 79,669 sold to the Mustang's 73,124 units sold.
Another model that should benefit the blue oval is its all new to the US market Ford Transit van. The Transit is Ford's full-size van and the replacement model for the E-Series. Like the F-150, the E-Series has had a lock on the large van segment for more than three decades. The new Transit is based on a model sold in Europe and should eventually top 10,000 units sold each month as Ford completes that transition.
Lincoln Rising
Up until recently, the Ford brand has been the company's brightest shining star. This year, its Lincoln brand has been a positive contributor with sales up by 15 percent through November.
Lincoln sales grew by 20.6 percent in November largely on the strength of its all-new, compact MKC crossover utility vehicle. Another utility vehicle, the Lincoln Navigator, is also new for 2015. Two other models, an MKZ sedan and its MKX crossover, are also ahead of last year's sales pace.
If Ford's sales do reverse course in December, incentives may play a big part in it. As the month advances, Ford may ramp up discounts on several models in response to deeper cuts made by its competitors.
---